We use affiliate links. If you buy something through the links on this page, we may earn a commission at no cost to you. Learn more.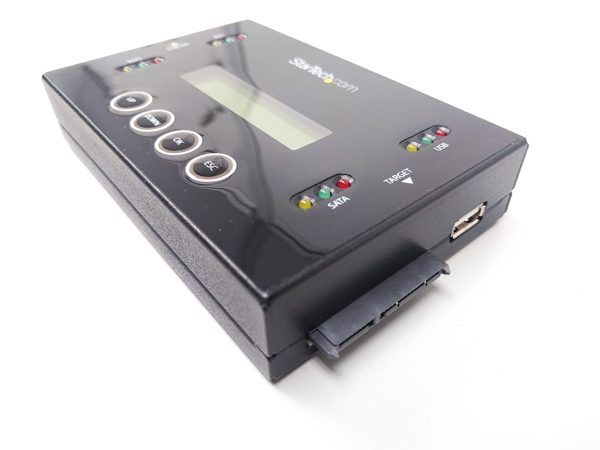 The StarTech Drive Duplicator and Eraser for SATA and USB Flash Drives is a powerful, simple to use, and versatile tool for IT professionals or consumers who routinely need to manage a number of different types of data drives. Although it's lacking in documentation and is a bit expensive at the suggested retail price of $796.99, the Drive Duplicator can replace a standard computer tasked with the same operations.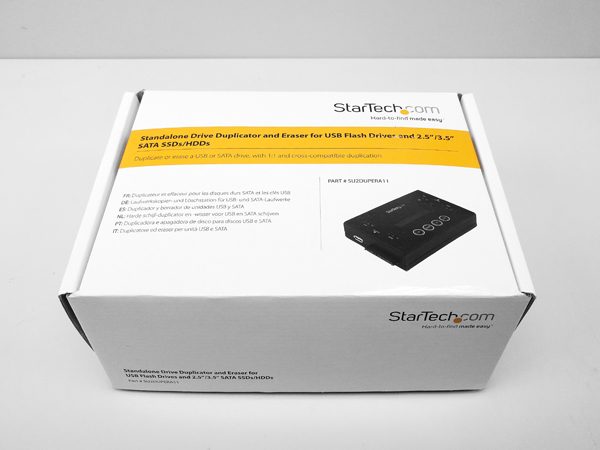 The Drive Duplicator comes in standard StarTech packaging, no frills and well-protected with clear indications of the product functions.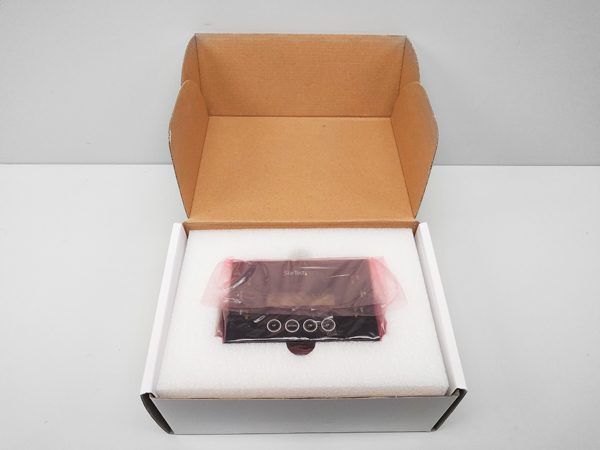 What's in the Box
1 – SATA/USB duplicator and eraser
1 – 12v DC Power supply
4 – Universal power adapters (NA/JP, UK, EU, ANZ)
2 – Drive-connector cables
2 – Drive pads
1 – Quick-start guide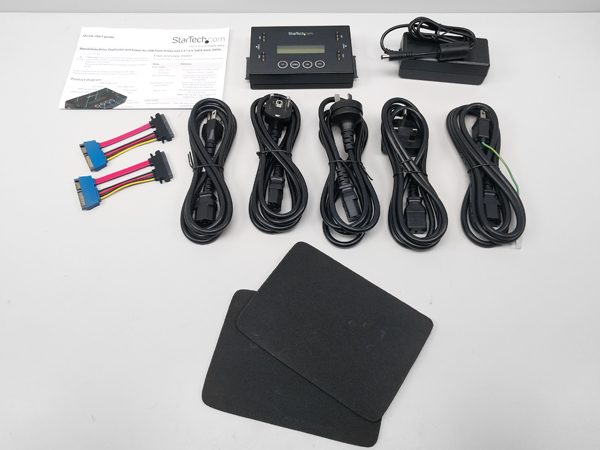 The unit comes with five different types of international power cables, including two for the U.S., one with a ground plug and one with a wired ground.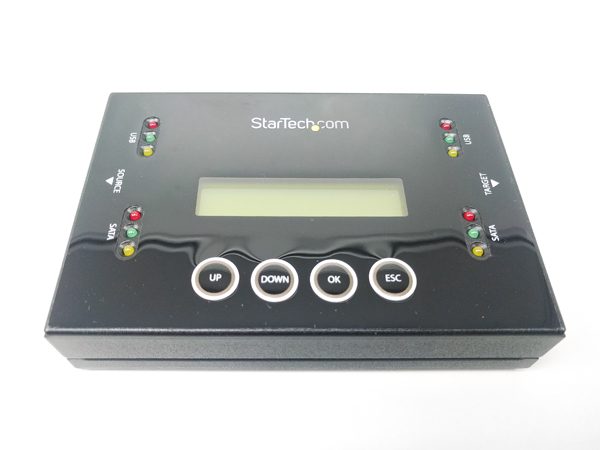 The design of the unit speaks much to the functioning of it, simple and direct. A glossy back top with four membrane buttons, an LCD screen and 12 LED indicator lights is met on the sides by a textured hard plastic casing.
Never miss one of our posts again. Sent MON, WED, and FRI with the latest gadget reviews and news!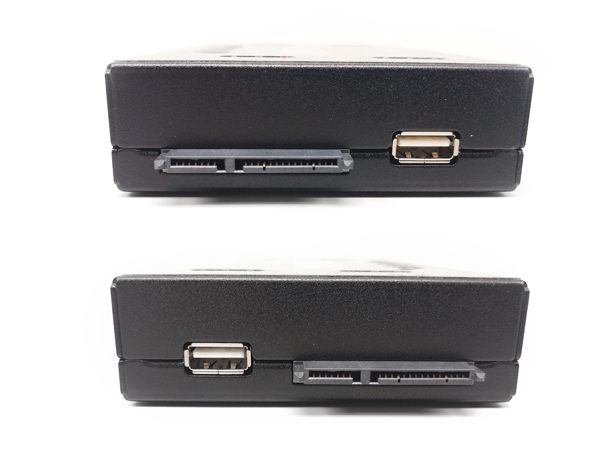 Both sides of the unit have connections for USB 2.0 and standard 22 pin SATA drives. You can use 2.5-inch and 3.5-inch SATA SSDs or HDDs with the unit. The top of the unit has the connection for the power plug and an on/off rocker switch.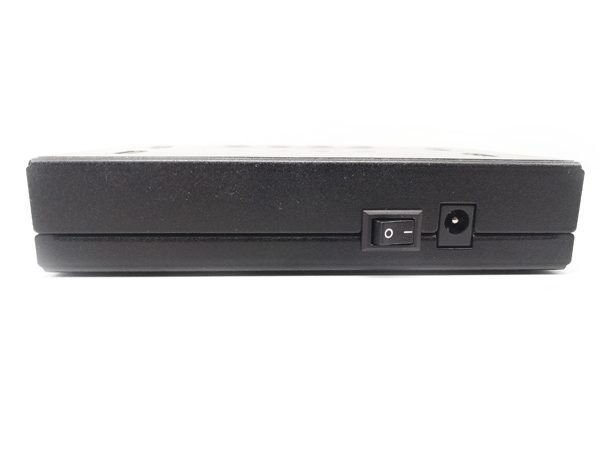 To be honest, the rocker switch causes me a lot of anxiety as it can easily be knocked into the off position during vital operations.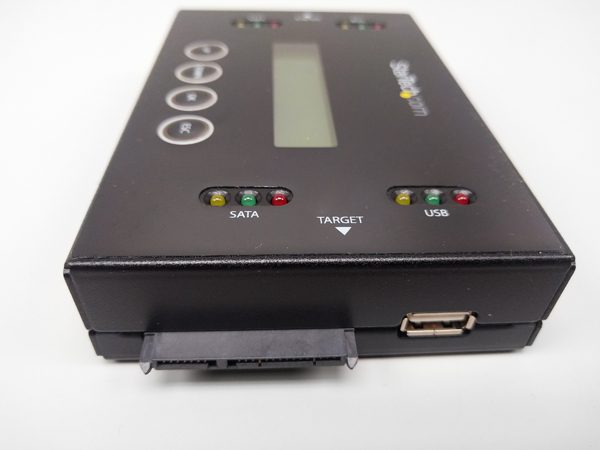 The connections on either side of the unit are clearly marked Target and Source. There are separate LED indicator lights (yellow, green and red) for each input.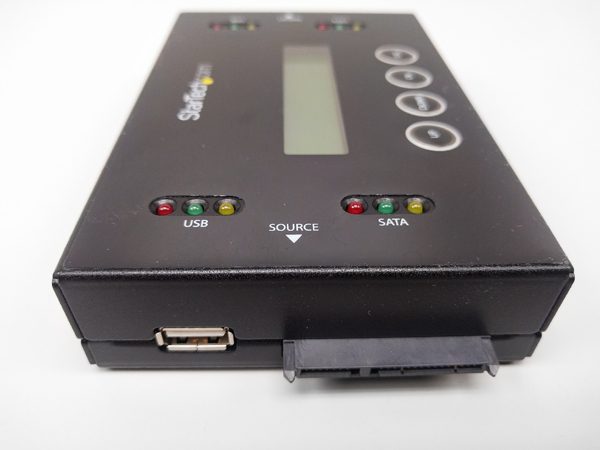 The quick-start guide recommends always using the included SATA drive connector cables when connecting SATA drives to prevent damage to the SATA connectors on the unit and the drives themselves.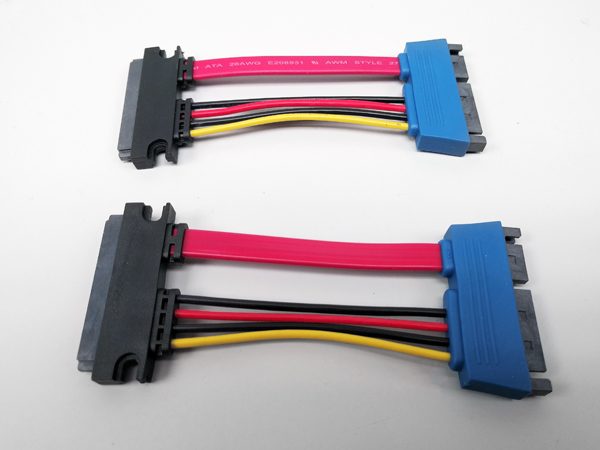 Soft, mousepad-like "drive pads" are also recommended for use when using SATA drives.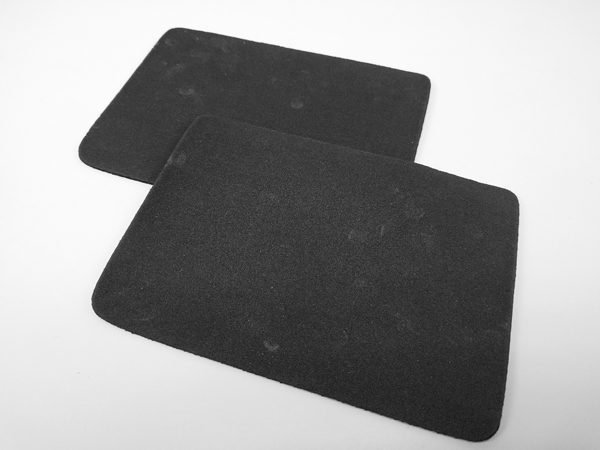 For my SATA testing, I used two identical 120gb SSDs connected via the drive connector cables.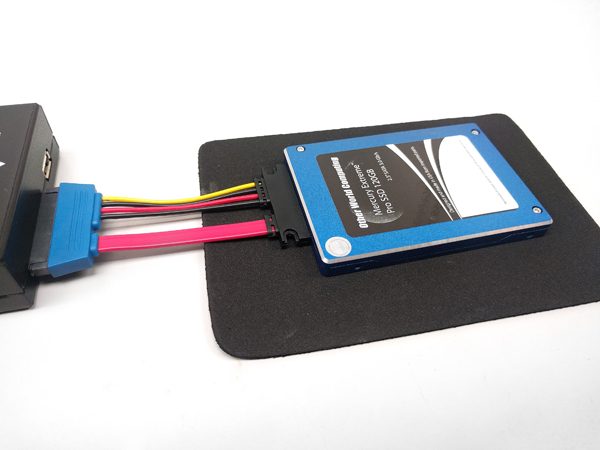 For USB testing I used two identical 2gb USB flash drives.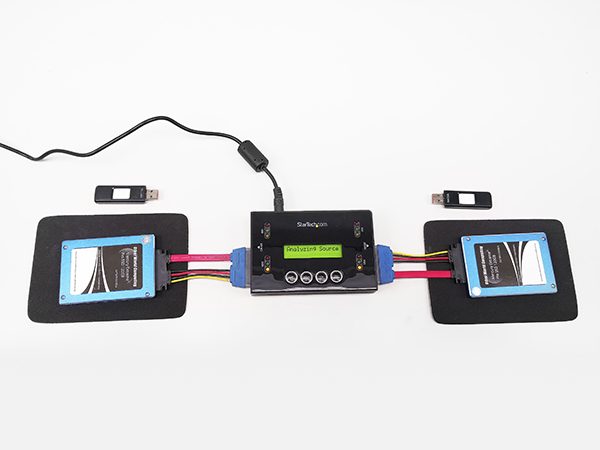 With SATA drives and power plugged in, the unit takes up a good bit of space and is rather unwieldy. Although, considering that it can replace a computer doing the same functions, it's a small caveat.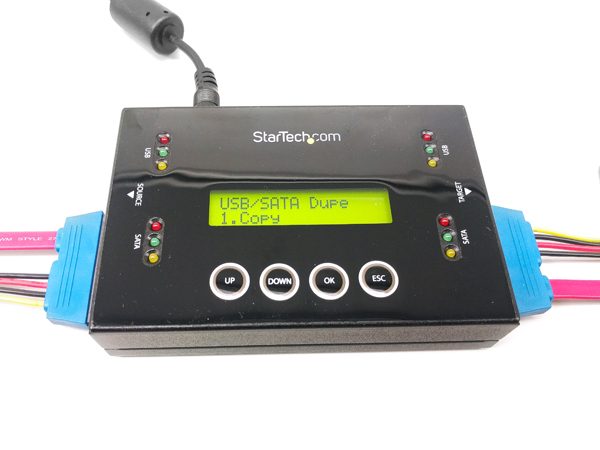 All operations are controlled via menus on the LCD screen and the membrane buttons. The menus take a little getting used to at first, but for basic functions like copy and erase, the process is pretty simple to activate. The LEDs indicate drive functions; yellow indicates that the drive is connected correctly, green indicates that activity is occurring, and red indicates that an error is occurring.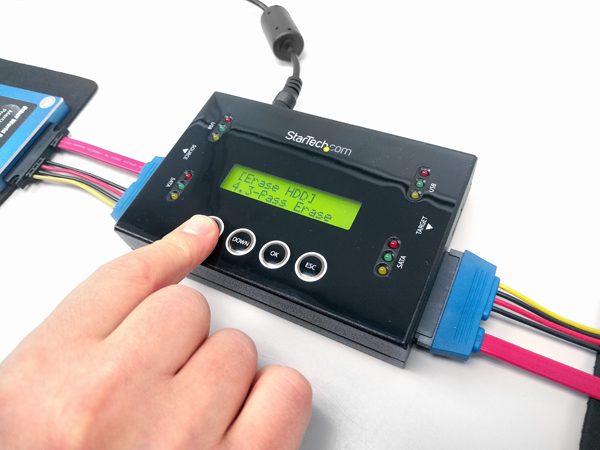 The Drive Duplicator supports six erase modes and four copy modes as well as cross-interface support allowing you to copy SATA-to-USB or USB-to-SATA.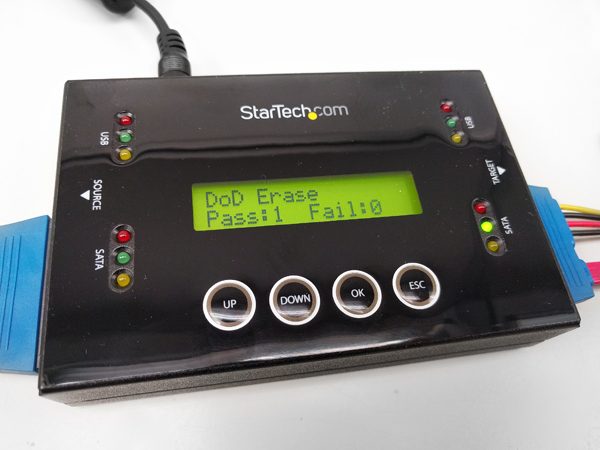 One of the most useful functions of the unit drive erasure. I use it daily to wipe USB flash drives that come out of usage rotation and for wiping SATA drives that are being put into new machines. The unit provides you with six different erase modes. The one I use the most is the basic Quick Erase mode, but it also includes Single Pass Overwrite (Full Erase), 3-Pass Overwrite (DoD) Erase, 3-Pass Overwrite and Compare, Secure Erase and 7-Pass Overwrite. The 3-Pass DoD Overwrite is compliant with the U.S. Department of Defense (DoD) secure erase standard; the drive is overwritten three times to make sure data is completely wiped.
The default modes on the unit have a failsafe in place to protect the Source drive from being erased, but with a little trip through the menu-tree you're not only able to erase a single SATA or USB drive, but two drives simultaneously.
As you can imagine, with bigger drives the multiple overwrite modes take significantly more time. But, as with the copy modes, since the unit's functionality is hardware based as opposed to software based, it's still faster than comparable operations on a computer.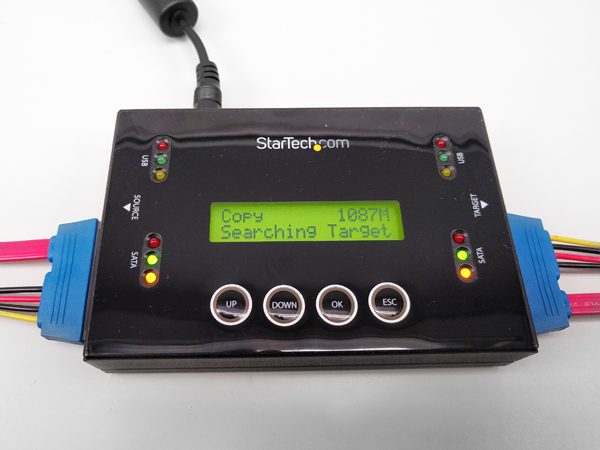 For copying, the drive duplicator provides four duplication modes; Quick Copy, All Partitions, Sector-by-Sector (Whole Drive) and Percentage Copy. Again, like erasing, the mode I use the most is Quick Copy. Copy times between SATA drives are very impressive, but when duplicating USB drives, the lack of USB 3.0 support becomes painfully obvious.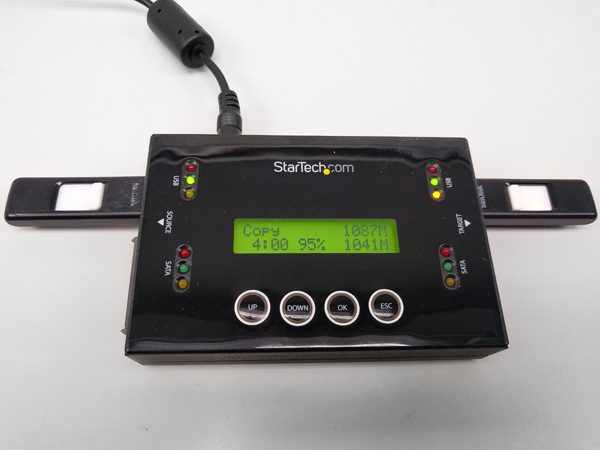 At smaller sizes, the copy times aren't much of an issue, especially in Quick Copy mode. However, when utilizing the cross-interface duplication (SATA to USB or USB to SATA) it would be really useful to be able to access the higher speeds that USB 3.0 offers.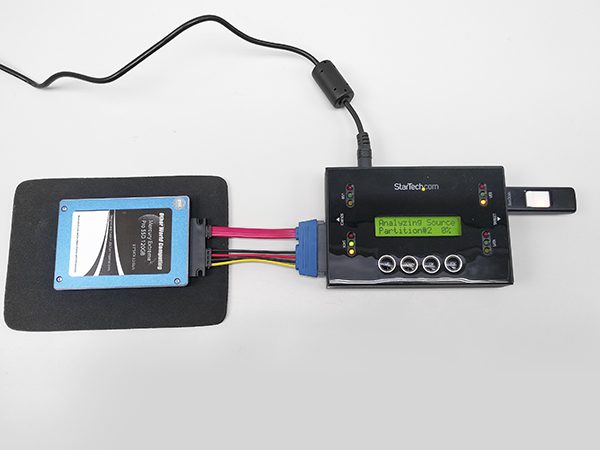 Despite the lack of USB 3.0 support, the copy modes of the unit are still incredibly useful. The compare function of the duplicator is particularly helpful as it checks the drives after a copy has finished to make sure the copy operation was successful. Keep in mind, with any copy mode, the target drive must be the same size or larger than the source drive.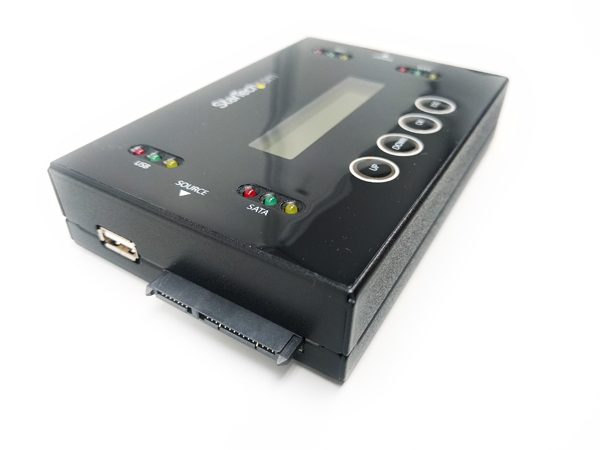 Sector-by-Sector mode is great for creating an exact replica of a source drive. All data and empty space are copied to the target drive so even hidden partitions will be duplicated. I use this mode a lot for testing purposes, creating a backup of an entire drive for safekeeping before I work on the original drive.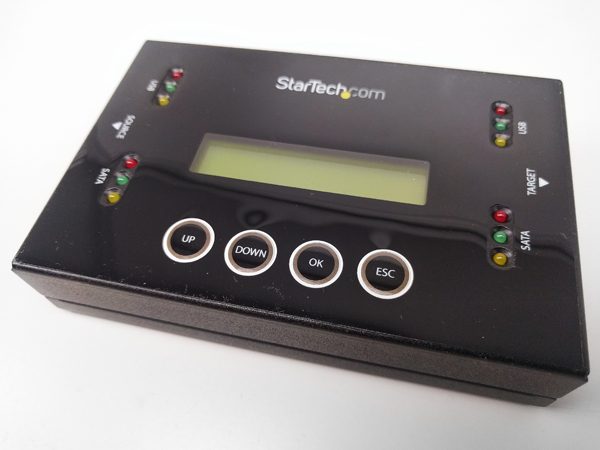 Overall, the StarTech USB/SATA Drive Duplicator and Eraser is a great, super useful device with a ton of functionality. Although the suggested retail is $796.99, I found it for significantly cheaper at a number of different outlets. At any of these prices, it's still a great buy because it basically replaces an entire computer running the same operations. Plus, the Drive Duplicator is backed by a StarTech.com 2-year warranty and free lifetime technical support.
Specifications
Product ID: SU2DUPERA11
Product Weight: 15.9 oz [450 g]
Product Measurements: Length: 5.3 in, Width: 3.5 in, Height: 1.1 in
Power Source: AC Adapter Included
Drive Connectors: 2 – 22 pin SATA Data + Power (7 + 15 pin) Receptacle, 2 – USB Type-A (4 pin) USB 2.0
Maximum Data Transfer Rate: 6.6 GB per minute
Drive Size: 2.5in & 3.5in
Compatible Drive Types: SATA & USB Flash Drive
Warranty: 2 Years
Source: The sample for this review was provided by StarTech. Please visit their website for more info and Amazon.