We use affiliate links. If you buy something through the links on this page, we may earn a commission at no cost to you. Learn more.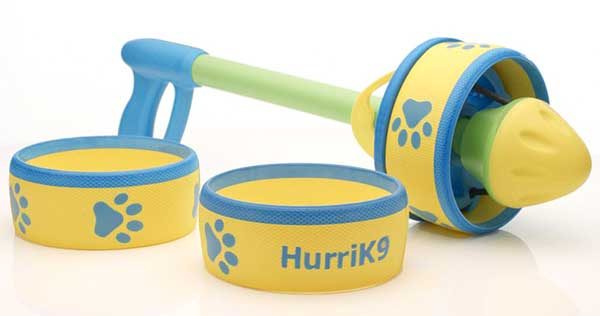 If you and your dog are tired of playing fetch with soggy and disgusting tennis balls, consider the 100+ foot ring launcher from Hurrik9. Co-invented by an actual rocket scientist, the HirriK9 is a fetch toy on steroids.
The HurriK9 is a cross between a crossbow and a slingshot. Just load the ring, pull back and launch.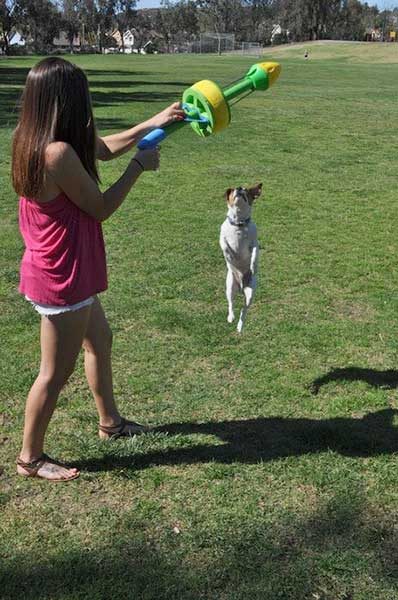 This toy is great for any size dog. The circular shape is very aerodynamic, so your dog will get a great workout as he runs to fetch the ring.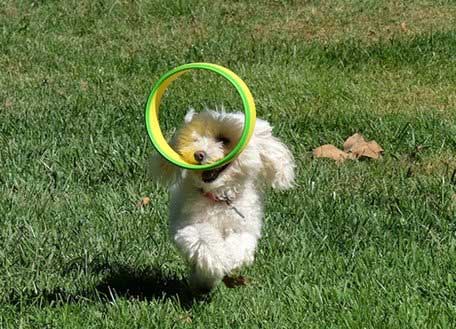 You're probably wondering about the durability of the HurriK9 rings once your dog gets ahold of them.
The rings are made of durable Ethylene-Vinyl Acetate (EVA) Foam, the same material used in Crocs Shoes. This type of foam is incredibly durable and has self healing properties that allows the ring to fly over and over again despite the toy being carried in the dogs mouth. You will actually see some teeth puncture marks in the foam, but you will be amazed at how it heals and keeps its shape, and continues to fly.
If you're still worried about durability, there are tougher spandex rings available. Each starter pack comes with 3 rings. The standard starter pack is priced at $36 and the starter pack with the tougher rings is $44.
For more info visit hurrik9.com and if you don't want to spend that much for this dog toy, there is a very similar version selling on Amazon for less than $20. You probably get what you pay for though…
Never miss one of our posts again. Sent MON, WED, and FRI with the latest gadget reviews and news!