We use affiliate links. If you buy something through the links on this page, we may earn a commission at no cost to you. Learn more.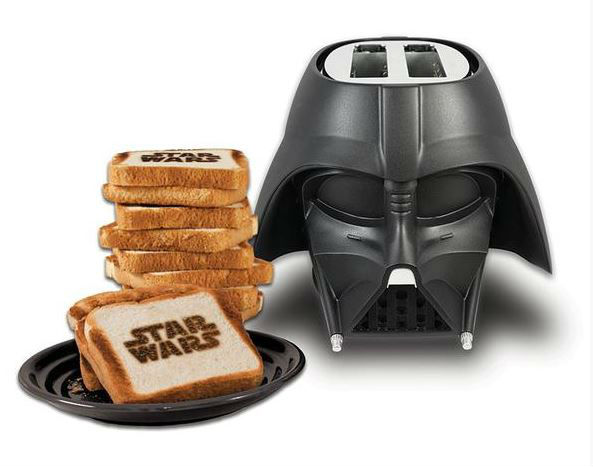 We showed you a Star Wars inspired toaster about seven years ago that burned the image of Darth Vader into the piece of toast. Cool yes, but not as cool as this toaster which is actually shaped like Darth Vader's helmet!
The Darth Vader Toaster from Pangea Brands is a two slice toaster that is an officially licensed Star Wars product.
In addition to looking cool on its own, it makes your toast look cool too by burning the Star War's logo into it.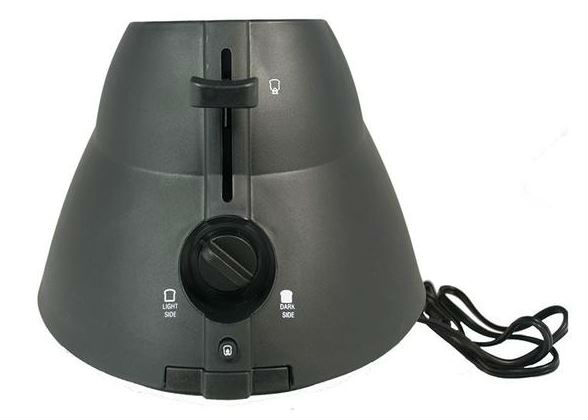 The toaster is made of black plastic in the shape of Darth Vader's iconic helmet and features a removable crumb tray, an adjustable thermostat, and a quick stop button to pop up the toast.
If you like your toast on the dark side (see what I did there?), grab yourself a Darth Vader Toaster for $39.99 from Amazon where they also sell Death Star and Stormtrooper toasters too.