We use affiliate links. If you buy something through the links on this page, we may earn a commission at no cost to you. Learn more.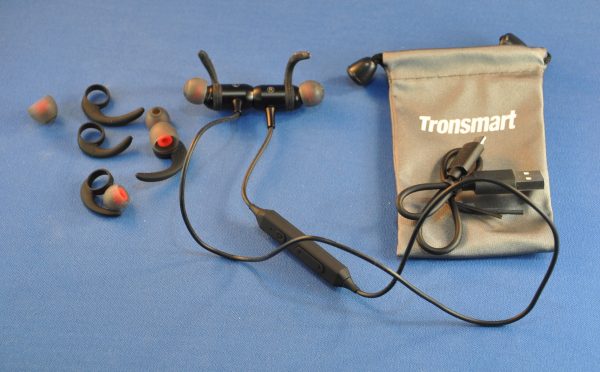 With the iPhone 7 series leaving out the headphone jack, the market for wireless earbuds has exploded. There are two types of wireless earbuds/earphones out there: tethered and free. Apple's Airpods are the most visible expression of the free variety, but there are others. The tethered camp, however, is very crowded. I've reviewed several pairs here, and so have others. The latest one to come into my review queue is from Tronsmart, the Encore S1 Sport Headphones.

Note: Photos may be tapped or clicked for a larger image.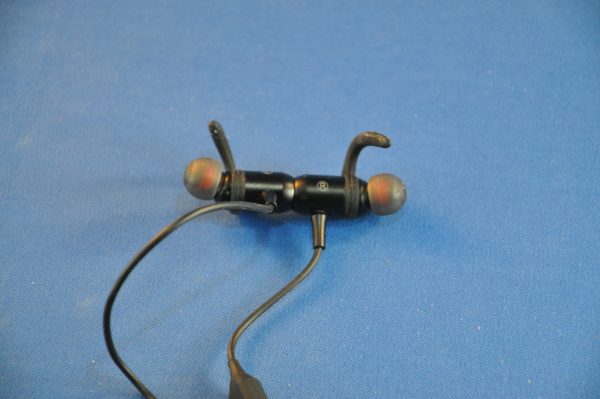 The Encore's are very inexpensive (currently about $30, retail $39.99), but made of a light metal, with rubberized, changeable tips and silicone hooks to fit the ears of a large swath of humanity. The seal around your ears is kept tight by twisting the hooks into your ears slightly, which makes the sound more full. The backs of the earbuds are flat and magnetically equipped so that when you're not listening, they can be clicked together. This keeps them around your neck if you're just taking a short break from listening, or keeps them from tangling if you're not going to use them for a while and are putting them into the included storage bag. There are no other tricks to the magnetic connection – it doesn't turn them off or stop playback or anything. It just holds the two ends together.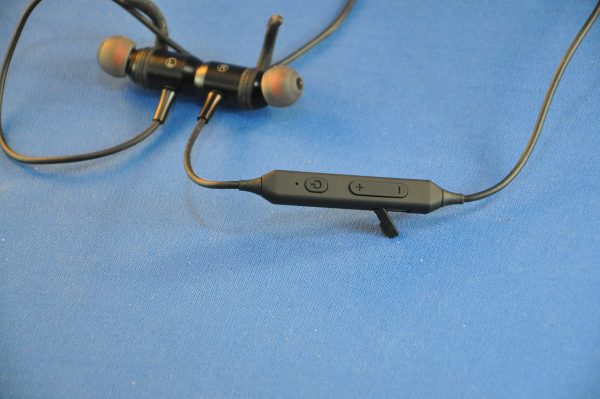 The 22″ cable and the ~2″ inline control module are sealed to prevent moisture from exercise, rain, or a rogue wave splash from getting into your headphones. They are not full-on waterproof, and there is no IP-xx rating, but they are rated as being for exercise. I've been wearing them while walking for a while, and haven't had any issues. I don't wear any earbuds when I cycle for safety, though.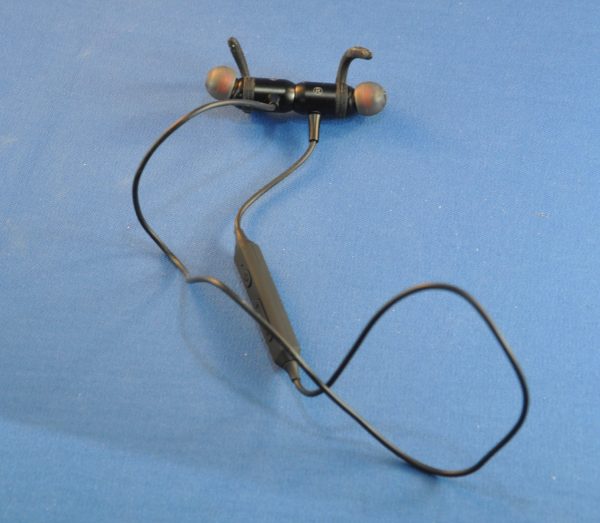 The sound through the S1s is pretty nice. I've had cheap earbuds and really expensive ones, and I can say that these have a really well-defined sound profile for music and speech. I listened to some music from The XX, Sara Bareilles, The Civil Wars, Train, The Fray, and Colbie Caillat. (And with that playlist, one of my daughters just did the "YES!" fist pump from Home Alone, while the other just rolled her eyes and shook her head.) Good sound on phone calls, with an easy two button control (One is a toggle for +/- volume, the other a push-button to power on/off with a long press, start/stop playback with a short press.) I could not get the buttons to call up Siri, but when I hit the button on the phone to do so, Siri listened and replied through the headphones.
The included USB-micro-to-USB cable – though short – easily charges the device, and I found battery life to be incredible. I used them at one point daily for a week and never had to recharge.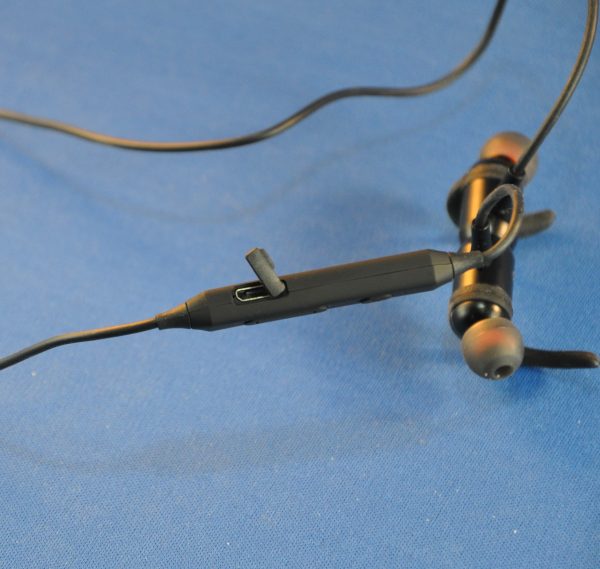 The market for earbuds/earphones is undergoing a seismic shift. After years of corded units shipping with most smartphones, major manufacturers are starting to leave off the AUX port on high-end phones. Sure, there are loads of workarounds, and there will be a large market for adapters for a time, the truth is out there: wireless is the next thing. While these aren't going to last forever, the Tronsmart S1s are inexpensive, durable, sweat-resistant, and tangle-resistant, through the magnetic backs. Decent sound and functions in a nice shiny nylon bag. Worth the investment, in my book.
Source: The sample for this review was provided by Tronsmart. Please visit their site for more info and Amazon to order.