We use affiliate links. If you buy something through the links on this page, we may earn a commission at no cost to you. Learn more.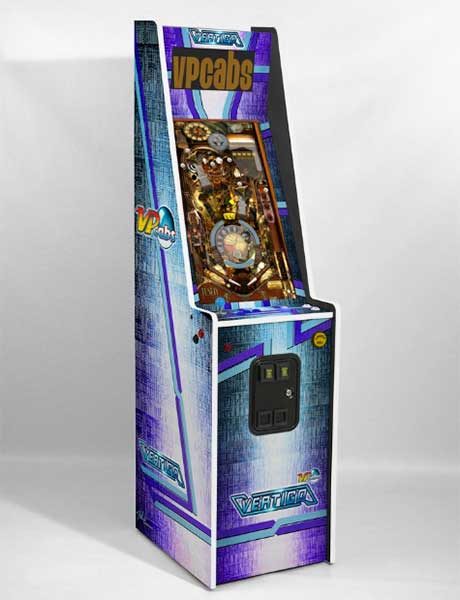 Standing desks are said to help you burn more calories than sitting on your butt behind a traditional desk, so it's perfectly conceivable that a standing video game system will enable you to burn more calories than playing games from your couch. That means that buying this beautiful VPcabs Vertigo Pinball system is the equivalent of buying a piece of exercise equipment. Right?
Unlike other retro styled arcade and pinball systems, this one takes up far less space due to the unique vertical design that stands 76.5″ tall, 20″ wide, and 25.25″ deep.
The Vertigo system features a 32″ 1080p LED connected to a computer with an Intel processor, NVIDIA graphics, WiFi, Windows 7, a joystick, and a trackball, all housed in a custom made CNC-cut cabinet.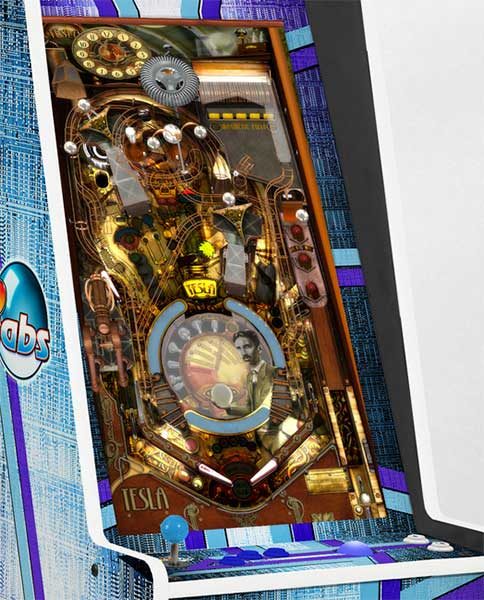 The Vertigo system comes pre-installed with over 40 high-quality pinball games and you can also download and install all your favorite classic arcade games from the 80's and 90's like Centipede, Donkey Kong, Pac-Man, Galaga and many more.
The VPcabs Vertigo game system is pricey at $3,495.00, but can you imagine how many calories you will burn playing your favorite games? Do it for your health! Visit virtualpinball.com for more info and check out one of their exclusive pinball systems only being offered on Hammacher Schlemmer.