We use affiliate links. If you buy something through the links on this page, we may earn a commission at no cost to you. Learn more.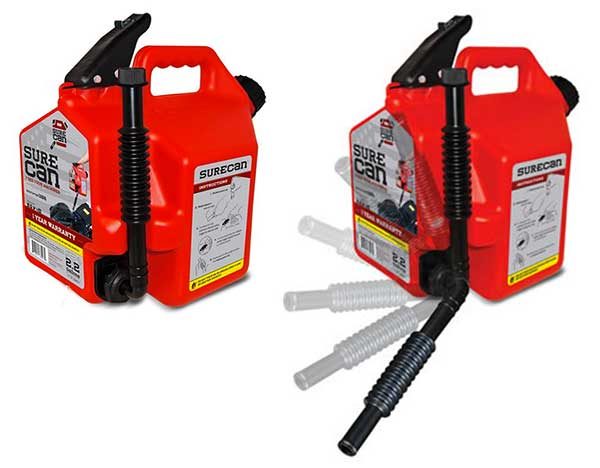 How many times have you refilled the gas tank on your lawn mower, weed eater, blower, chainsaw, etc. only to have it overflow and make a mess? I can't count the number of times that I've done that and ended up with gas on my shoes, hands, and the ground. The problem is that traditional gas cans are awkward. I found a possible solution – the SureCan.
The SureCan is a 2.2-gallon gasoline dispenser that is made here in the US of 6 layers of polyethylene to provide long lasting durability.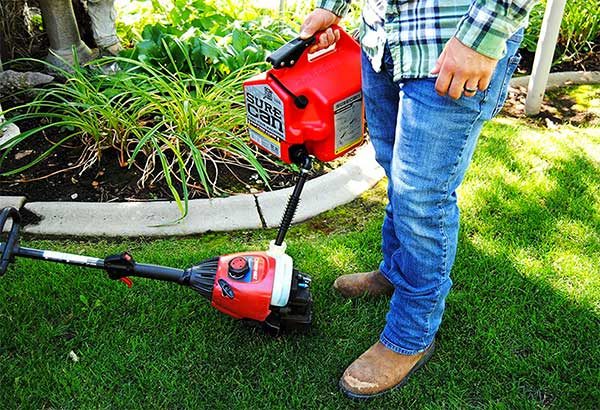 It that has been designed so that you don't need to tilt it to pour gas. The SureCan has an 8.5-inch flexible rotating spout and a thumb trigger that starts and stops the flow of gas.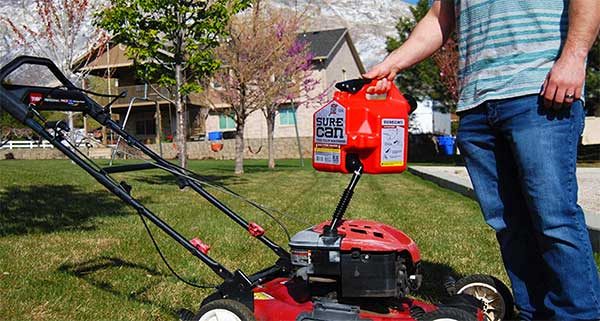 The trigger opens a vent so that the flow of gas is quick, without any glug glug glug issues of other gas cans.
SureCan makes cans to hold gas, diesel fuel, and kerosene. The gas version of the can is priced at $41.12 and is available from Amazon.