We use affiliate links. If you buy something through the links on this page, we may earn a commission at no cost to you. Learn more.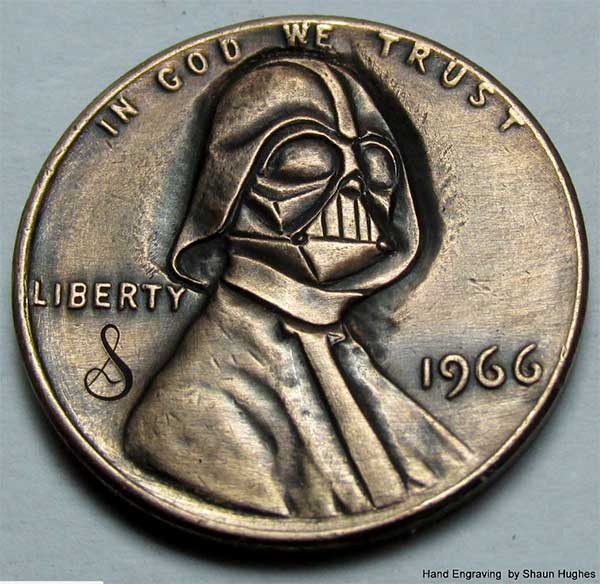 Today is May 4th which means it's Star War's day! This day each year a lot of tech sites write about all sorts of kooky Star Wars products, but I didn't want to do that because I'm sure you all get tired of seeing news posts about Darth Vadar slippers and R2D2 cookie jars. After lots of searching, I found something that I know any Star Wars fan will appreciate. Check out these impressive hand carved coins by Shaun Hughes.
Known as hobo nickels, they are carvings that started in the mid 18th century. The buffalo nickel was a favored coin to alter, which explains the name, but these sculptures are done on any denomination of coins from around the world.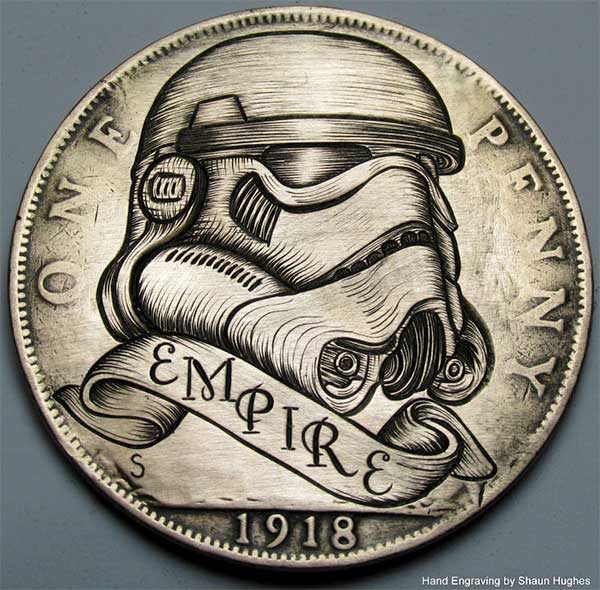 Shaun Hughes engraves/modifies coins with all sorts of different subject matter from sugar skull type art, to cartoons from The Simpsons, to these Star Wars inspired coins shown here.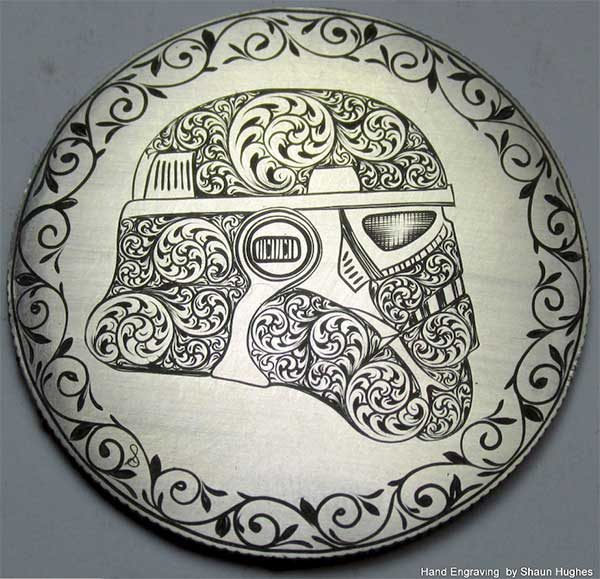 I can't imagine creating detailed art like this on a coin sized canvas. These coins are currently available on eBay where the Darth Vader penny shown at the top of the page is at $40. The Storm Trooper coin shown directly above is at $52 and the center pictured Storm Trooper coin has a buy-it-now price of $175.
Do yourself a favor and even if you're not interested in bidding on one of these coins, click through to one of those links and scroll to the bottom of the page where he includes a video that shows him carving the coin. It makes me want to take up this unique art technique.
May the Fourth be with you, my friends!