We use affiliate links. If you buy something through the links on this page, we may earn a commission at no cost to you. Learn more.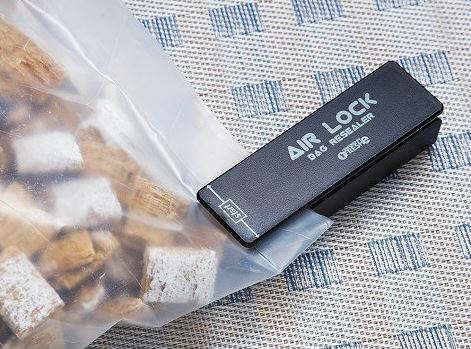 It is not unusual for us to open a new bag of chips, pour out a couple servings and then fail to find a clip to keep the top of the bag from unfolding and going stale. Sometimes we end up using a paper clip or use one clip to secure two bags. Clips and twist ties are not a very good solution for keeping bags closed and food fresh. What you really need is a way to easily reseal the bag like the Air Lock from FRESHeTECH.
The Air Lock is a small hand-held bag reseller that reminds me of a miniature version of a Food Saver, but without the vacuum feature. We use a Food Saver when we freeze leftovers, but it's not economical to use it for things like chips, crackers, and cereals because you have to use special bags with it.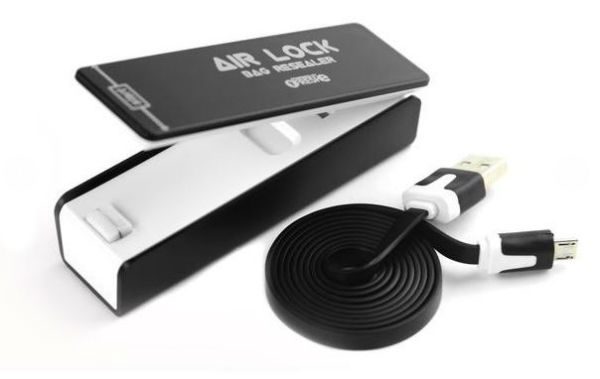 The Air Lock does not require special storage bags because it can create an airtight seal on any existing plastic bag using micro-thermal technology.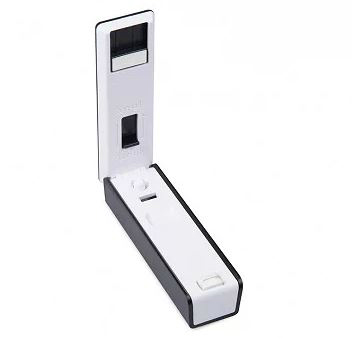 The device has a built-in rechargeable battery that charges through a USB cable, so you don't need to feed it batteries. You just clamp the edges like you would with a stapler, but you slide the Air Lock across the end of the bag to create the seal.
The Air Lock even has a built-in magnet so you can store it on the side of your fridge.
You can read more about the FRESHeTECH Air Lock by visiting freshetech.com and you can buy one from The Grommet or Amazon for $15.