We use affiliate links. If you buy something through the links on this page, we may earn a commission at no cost to you. Learn more.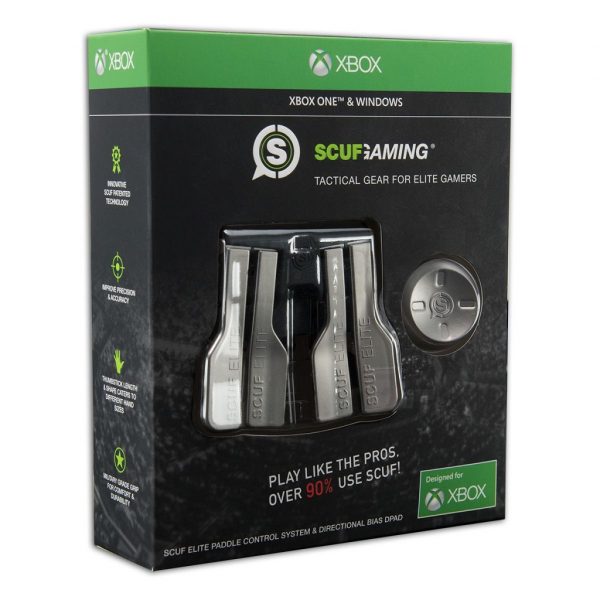 If you are a hardcore console gamer or just an informed one then you should know about Scuf gaming gear. They make high-end gaming controllers and accessories for the Xbox and PlayStation consoles. So it would make sense that they would adapt some of their popular innovations to the MS Elite Controller, and that's just what they did by introducing Scuf Elite Paddle Control system & Directional Bias Dpad for the MS Elite Controller. 
This kit consists of four Scuf Elite Paddles and one Directional Bias Dpad. The Scuf Elite Paddles are designed to replace the standard MS Elite Controller Paddles making the controls layout more like a Scuf controller which is great if you are a long time Scuf user. The Directional Bias Dpad replaces one of the two Elite controller Dpads and is tapered to allow for easy touch identification while playing. The Scuf Elite Paddle Control System & Directional Bias Dpad is available on the Scuf website for $39.95.