We use affiliate links. If you buy something through the links on this page, we may earn a commission at no cost to you. Learn more.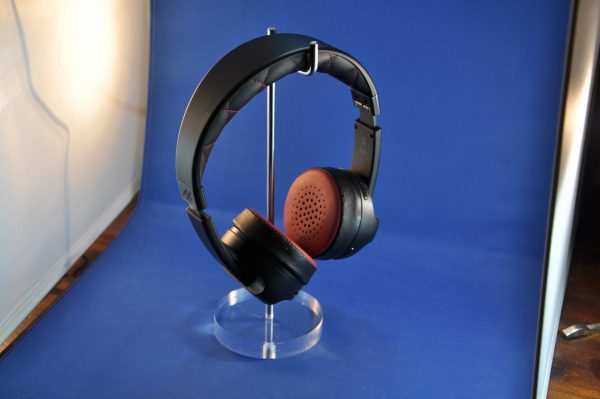 We all need to listen to things on our devices from time to time without the distraction of other noises, or without causing interruption to those around us. Earbuds are the quick-and-dirty solution, but if you're watching a movie, or sitting down for a good long study/work session, you're going to want something a little more comfortable with better sound. iFrogz, a vendor of mobile products like cases and headphones, has recently released an on-ear set of cans they call the Impulse Wireless headphones and sent a sample pair to The Gadgeteer to test out. I've been listening to them for a few weeks now.
Note: Photos may be tapped or clicked for a larger image.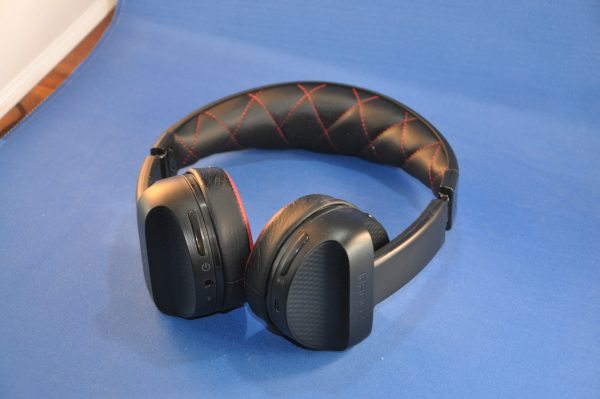 The impulse Wireless Headphones are available in two colorways: white with brown speaker pads and black with red accents. I was sent the black/red one and found it very attractive. The color is used very sparingly, just on the face of the speaker pads and the stitching across the top of the headband. Stitching is even and tight, and the seams around the ear cups are well-placed on the edge of the disc. The holes punched into the speaker grills were cleanly made.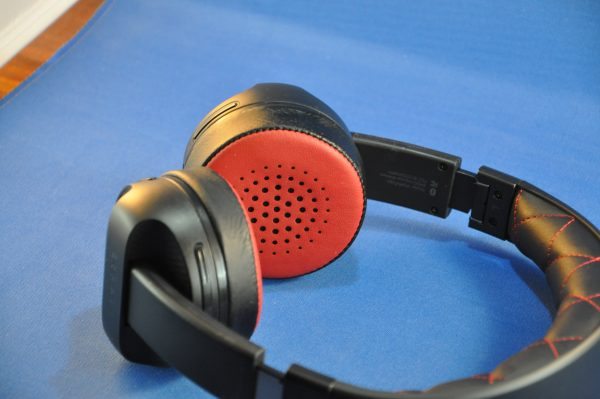 The first thing you'll notice, however, is that the actual headphones (not just the band) feel very substantial. They aren't heavy, per se, but they don't feel cheap and fragile like many lightweight headphones do. The hinge on each side is covered and mounted in the center, with no exposed joints, rather than having small gimbals on each side.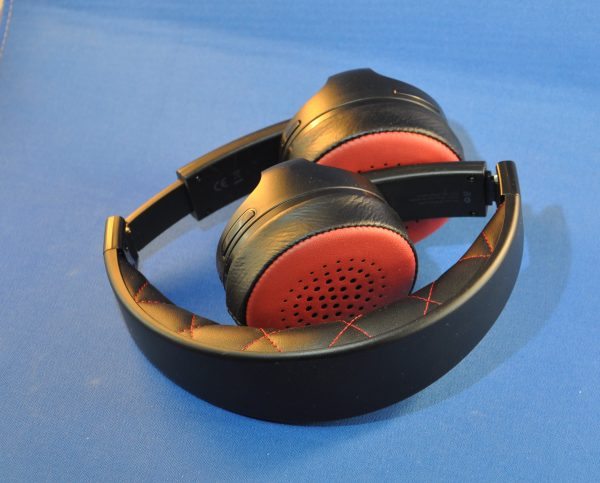 This will prevent rogue wires and charger plugs from possibly getting caught inside the mechanism in your bag. The cups fold up into the arc of the well-padded band for travel, again on sturdy, wide hinges. There is no bag included, but the construction is compact and sturdy enough to not really need one.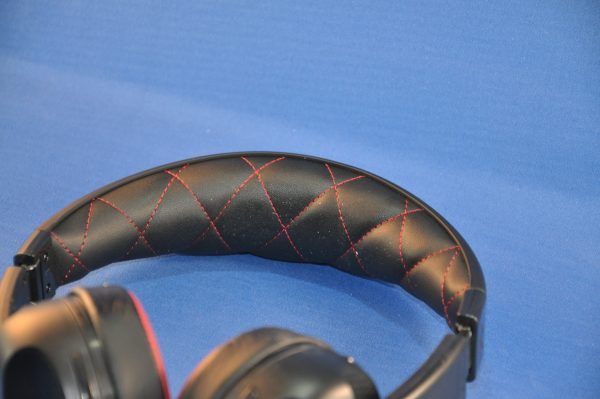 The controls are minimal, and simple to use: on/off/pairing button on left ear, volume toggle and call answer/pause button on the right. The volume toggle is on either side of the band, so you can readily hit the correct side easily. The charging port on the right ear cup fits an included standard microUSB plug, and the left ear cup has a port for a speaker/mic cable (also included) next to the mic.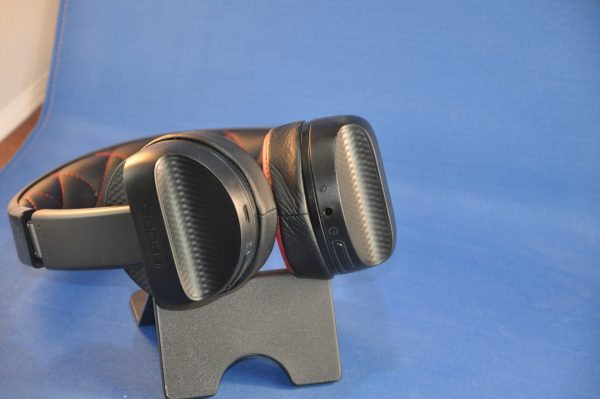 I hadn't intended to listen to anything while writing today, but when I got to my favorite café, on such a temperate windy day, I decided to sit outside and listen to nature. Unfortunately, there was a gaggle of moms with screaming babies waiting for the older children at the school next door, and they were all screaming loudly over the infants. Rather than pack up and move inside, I donned the iFrogz and put on my Southern Rock playlist on Spotify. Atlanta Rhythm Section, J. Giles, Little Feat and Lynyrd Skynyrd can drown out almost anything. I was able to hear the separation of guitars, bass, drums and vocals cleanly, with only the loudest screams of children or laughter piercing my cocoon.
Previously, I've used these cans with my iPhone to have a conversation with my mom, and she had no problem hearing me. The small mic in the left headphone picked up my voice admirably. I've also used the Impulses wired with both my Mac and an iPad connected with a Belkin Rockstar. Sounds from the Mac, where I was mostly writing and surfing mixed effortlessly with the Netflix or Amazon Prime streamed media from my iPad. Either source worked great and had no lag between video and sound. Weighing in at 7.5 ounces, the Impulse Wireless headphones will hardly make a dent in your bag's weight, but they will greatly enhance your listening experience. At $60, they are right in the middle of the lightweight headphone category, so while you'll find some that may be less expensive, I doubt they'll be significantly better, either for sound or build quality.
Source: The sample for this review was provided by iFrogz. Please visit their site for more info and Amazon to order.