We use affiliate links. If you buy something through the links on this page, we may earn a commission at no cost to you. Learn more.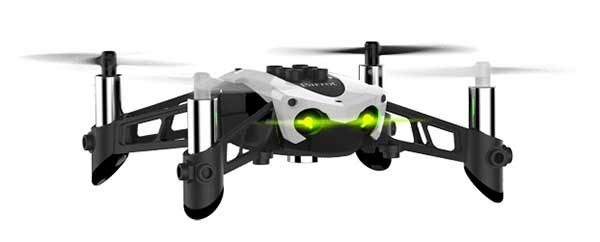 Drones have become a little boring in the last year or two because they are all pretty much the same. Parrot is changing all of that with their Mambo drone that comes with cannon and grabber attachments that take drone flying fun to the next level.

The Parrot Mambo Drone can pair with your smartphone which will be used as a controller, or you can buy the optional advanced flight controller for even easier flight control.
The drone features a built-in camera that can take snapshots but unfortunately, it doesn't record video.
You can fly the Parrot Mambo with or without one of the attachments like the cannon, the grabber or the hulls. The cannon mounts on top of the drone and can hold up to 6 balls that shoot from the cannon when you activate that feature through the smartphone or advanced flight controller. The grabber arm can be attached to grab and drop small objects and the hulls are snap on cages that protect each of the four propellers.
The Parrot Mambo is priced has an MSRP of $119.99. For more info on the Parrot Mambo, head over to parrot.com or Amazon to buy one for less than $100.