We use affiliate links. If you buy something through the links on this page, we may earn a commission at no cost to you. Learn more.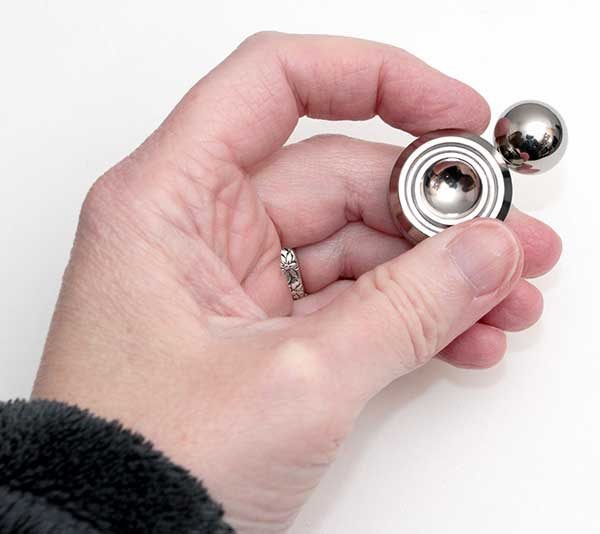 Fidget toys are the latest gadget craze for geeks. Stop chewing your pen cap or twirling your pencil and grab the Orbiter fidget toy from TEC Accessories. It's a fun and unique stress reliever. Let's take it for a spin – literally.
What is it?
The Orbiter is a two-piece fidget toy made of grade 5 Titanium, Neodymium magnets, and a 5/8″ steel ball bearing.
Design and features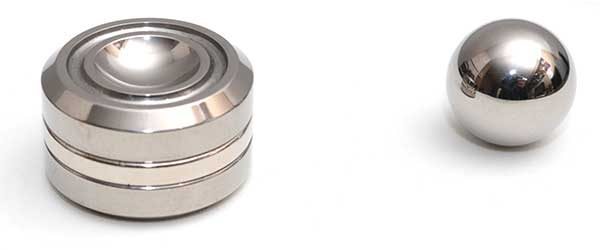 The Orbiter is comprised of two parts. There's the Titanium base with a polished Neodymium magnet slice in the center, and the steel ball bearing.
Ways to fidget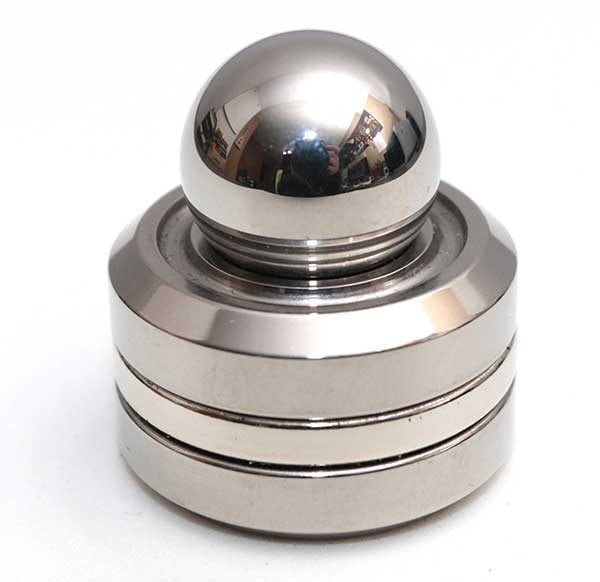 The magnets in the base hold the steel ball in the depression in the base. The easiest way to fidget with the Orbiter is to just roll the ball around in the depression like a trackball for your computer.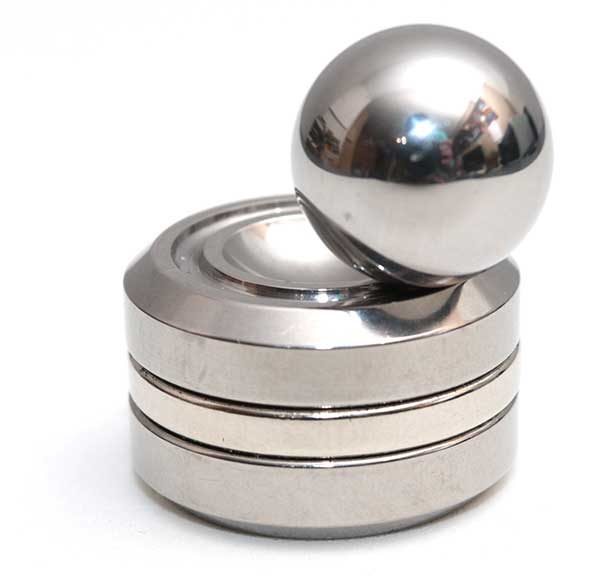 The base also has a groove around the depression. Another way to fidget with the Orbiter is to spin the ball around in the groove. For me, this was the hardest to do. It's not impossible, just tough, which is actually a good thing as it gives you something to practice.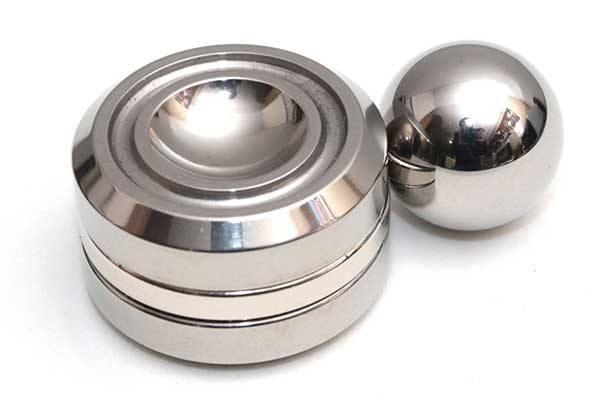 The easiest way to fidget with the Orbiter is to spin the ball around the outside of the base. Once I got it going, I could keep it spinning for a long time.
Flipping the Orbiter over on the ball bearing and spinning it like a top is pretty easy too once you figure out how to do it.
See it in action
There might be other ways to fidget with the TEC Orbiter, but so far those are the ways I've figured out.
Final thoughts
I love little fidget toys and right now, the TEC Accessories Orbiter is one of my all-time favorites because it's unique, well made and just plain fun to play with. It may be a little pricey, but there are no moving parts, so there's nothing to break. This toy will last forever. The only issue you might have is losing the ball bearing, but you can order replacements from TEC.
Happy fidgeting!
Source: The sample for this review was provided by TEC Accessories. Please visit their site for more info.
Product Information
Price:
$64.95
Manufacturer:
TEC Accessories
Pros:

Multiple ways to fidget
Fun
Easy and hard
Titanium

Cons: