We use affiliate links. If you buy something through the links on this page, we may earn a commission at no cost to you. Learn more.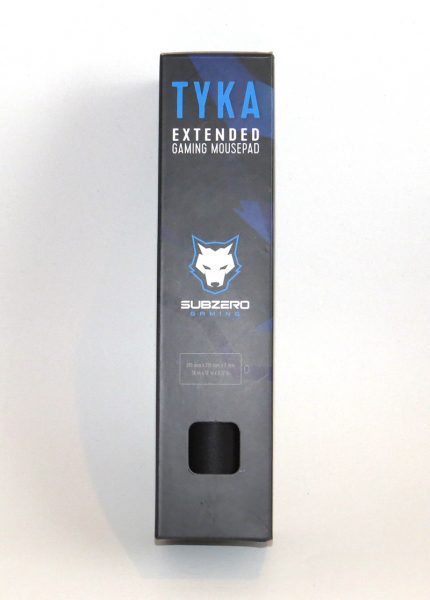 I've been a gamer for years, though in the past few months I have taken it more seriously by tweaking my mouse sensitivity, which required me to get a bigger mouse pad. Just a few months after getting one, SubZERO Gaming offered their TYKA Extended soft gaming mouse pad to review, which I happily accepted.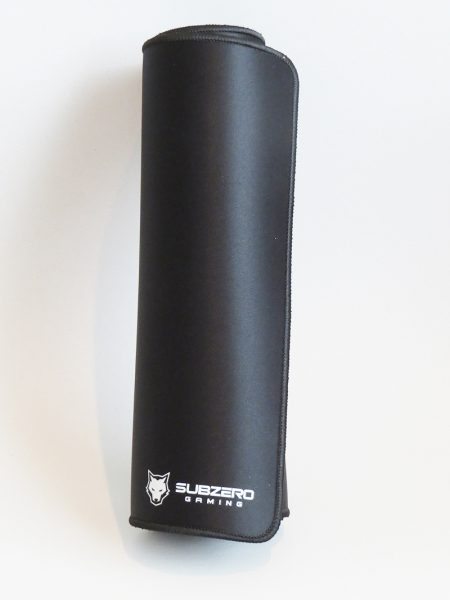 Looking at these photos, you might not think this mouse pad is big, but I assure you, once you see it on my desk, you'll see how big it really is! The dimensions are 36 in x 12 in x 0.12 in and the color is all black, minus the SubZERO Gaming logo in the bottom right corner. I liked this look because I have a black desk, and the mouse pad did not seem as big when blended in with my desk.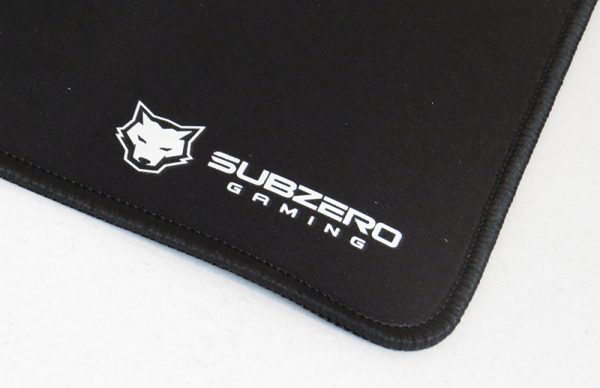 My previous mouse pad was made by Corsair and has the same dimensions as the SubZERO mouse pad. The main difference is the fabric on the top of the pad. My old one has a more plastic feel, while this one feels like a classic mouse pad. I noticed no difference between the two when it came to using my mouse. The SubZERO mouse pad performed very well, and after hours and hours of use, it looks and feels great. I definitely prefer the stitched edges, as any mouse pad I've had without them has curled up and frayed. The stitching is well done and doesn't add much to the thickness of the mouse pad. It's not extra thin like some mouse pads I've seen, but there is not much bulk to it and I appreciate that.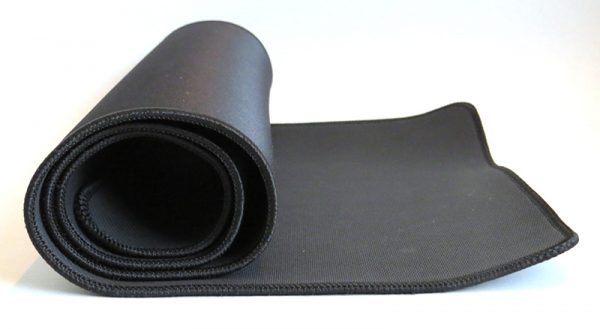 The backside of the mouse pad has a rubbery feel that keeps it from sliding around on a desk. Not once did I have a problem with the mouse pad sliding around. Dust liked to stick to the bottom if I let it, but it was easy to clean up when needed.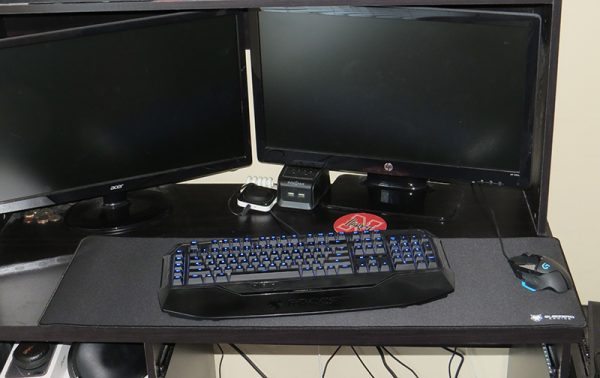 I have two 23 inch monitors and a pretty good-sized keyboard. The size may seem smaller due to how I centered the keyboard, but during gameplay, I scoot the keyboard over to the left part of the pad and use the rest of it for my mouse. I like the look of the black mouse pad under my keyboard, and having it across my desk keeps me from cluttering up my desk. I could definitely see someone who uses extremely low sensitivity taking advantage of this mouse pad's size, but it is also useful for someone like me, who varies their mouse usage from a small area to a larger area.
Overall, I would definitely recommend this mouse pad to both casual and moderately competitive gamers. I am sure that there are mouse pads out there for the hardcore gamers, but I've never tried one, so I can't comment too much on that. You could also use this as I do, with the mouse pad protecting my desk from my keyboard. If I had to choose between this and the Corsair I purchased a few months ago, I'd have gone with the SubZERO Gaming extended mouse pad. The price is better and the quality is just as good. The only disclaimer I can say is: Make sure your desk is big enough for it!
Source: The sample for this review was provided by SubZERO Gaming. Please visit Amazon for more information.

Product Information
Price:
$19.97
Manufacturer:
SubZERO Gaming
Retailer:
Amazon
Pros:

Inexpensive
Good quality
Simple, nice design

Cons:

Maybe too large for you desk