We use affiliate links. If you buy something through the links on this page, we may earn a commission at no cost to you. Learn more.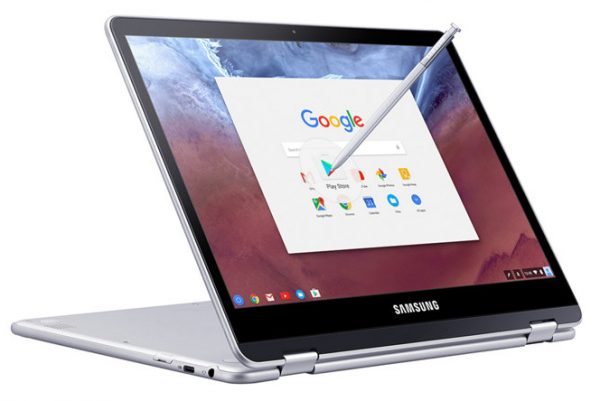 Hoping to stand out from the pack of Chromebook manufacturers, Samsung released information on two new advanced versions of the usually spartan Android-powered laptops. Called the Chromebook Plus and the Chromebook Pro, both merge popular features most often found in tablets, like touchscreens, styluses, and an app store. 
Perhaps chasing after the success of Microsoft's Surface, both new Samsung Chromebooks fold completely back and allow the user to switch from laptop to tablet mode. This is a huge draw for some users and it may indicate a new design trend for Chromebooks to come. The Chromebooks also both feature an included stylus which conveniently docks inside the device to prevent misplacing it.
As part of a handful of Chromebooks able to access the Android App Store, the two Samsung Chromebooks will allow you to work offline in a number of apps as well as enjoy a number of games and applications previously unavailable to Chromebook users.
The Chromebook Plus priced at $449 is being released this week while the Chromebook Pro at $549 will be available in April. Visit Samsung.com for more info.