We use affiliate links. If you buy something through the links on this page, we may earn a commission at no cost to you. Learn more.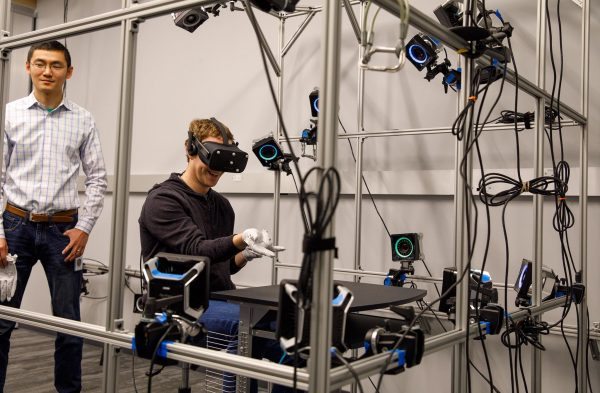 In a Facebook post last week, Mark Zuckerberg gave an interesting, if somewhat vague, update on work being done by Facebook's Oculus Research Lab.
Zuckerberg described a visit to the Oculus Research lab in Redmond, Washington and the post was accompanied by photos of clean rooms, testing areas, and lens manufacturing.
Calling out the specific goal of creating VR/AR glasses that are completely unobtrusive, Zuckerberg described a device that would allow the user to "interact with the virtual world just like you do with the physical one." While not mentioning Google Glass by name, the implication is clear; Facebook wants to succeed where Google failed by delivering an attractive, seamless VR/AR experience to the masses.
Good buzz for Oculus is definitely something Zuckerberg needs to generate after recently losing a $500 million intellectual property lawsuit concerning the company. A win by the Oculus team is sorely needed and would help further justify the two billion dollars Facebook laid out for Oculus back in July of 2014.