We use affiliate links. If you buy something through the links on this page, we may earn a commission at no cost to you. Learn more.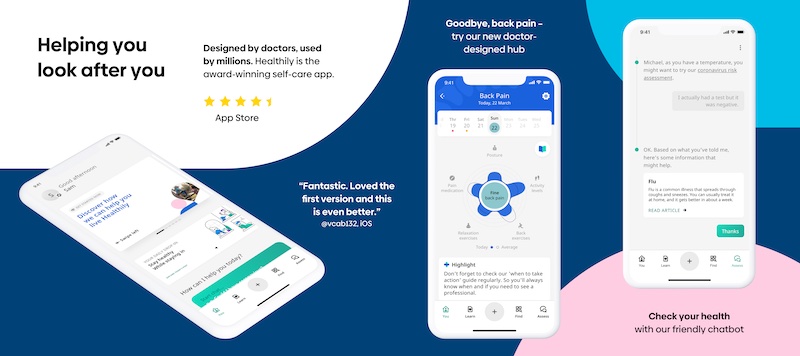 When was the last time you felt a tickle in your throat and thought to yourself "I wonder if I just need some water or if I've contracted the Spanish Flu."
So out of curiosity, you pop online and throw a few symptoms into a search, including that mildly irregular heartbeat you just noticed, and you suddenly find yourself plummeting down a rabbit hole of self-diagnosing half a dozen incurable neurological disorders.
Maybe that's just me.
Fortunately, there's an app for that. Healthy is a simple, free virtual interactive health assistant that utilizes a user-friendly Q&A session, as if you were having a 1-on-1 text conversation with a health professional. Just type in a few symptoms and Your.MD will suggest conditions based on your maladies and personal profile.
All of the potential responses are reviewed by doctors and verified by the UK's National Health Service. Healthy will even go a step further and offer help through selected partners within the app for specialty service and information to expedite further diagnosis, should it be required.
Naturally, it's not a replacement for your current primary doctor, but if you need accurate information in the event you cannot contact your doctor, you could do a lot worse, such as falling victim to worrisome symptom-Googling in the middle of the night.
Healthy is available on iOS, Android or interestingly several other chat-based apps like Kik, Slack and Skype.