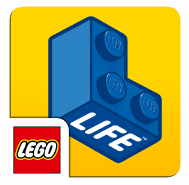 While adults (in body but not mind) are busy congregating on Facebook sharing questionable political memes, kids can visit a safe online community that has been created just for them. LEGO Life is a free app for Android and iOS devices where kids up to 13 years old can share pictures of their LEGO creations, comment on LEGO pics from other kids, take part in building challenges, watch LEGO videos, read LEGO news and more. 
With child safety in mind, all comments are moderated, direct chatting is prohibited, and images that have personally identifiable information are rejected.
Head over to the Google Play and iTunes to check it out.
Source: The Verge
Some of our links in posts like this one are affiliate links, which means that we may receive a small commission on purchases at no cost to you.