We use affiliate links. If you buy something through the links on this page, we may earn a commission at no cost to you. Learn more.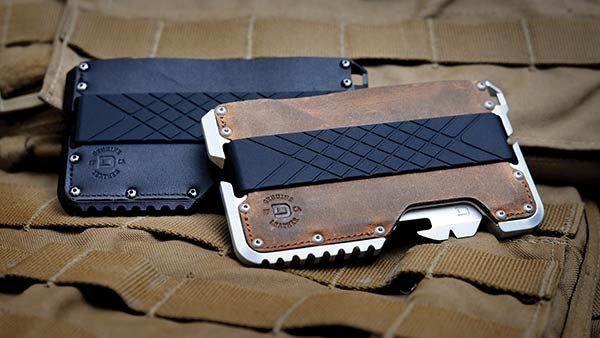 I'm always on the look out for unique EDC gear and the Tactical Wallet from Dango fits that criteria perfectly. What is it? It's a minimalist wallet made of aluminum and leather that can hold cards and case just like other wallets. So far that doesn't sound very unique, but the interesting thing about the Dango wallet is the multi-tool that fits inside.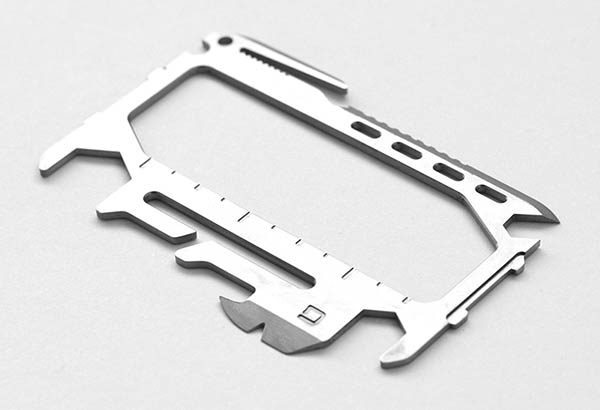 The CNC'd carbon stainless steel MT02 multi-tool is included with the Dango Tactical Wallet. It features 14 functions that include a knife, saw, ruler, hex nut wrenches, bottle cap lifter and more.
I know we've all seen credit card sized multi-tools that you can carry in your wallet. But this one is different because it has been designed to work with the wallet.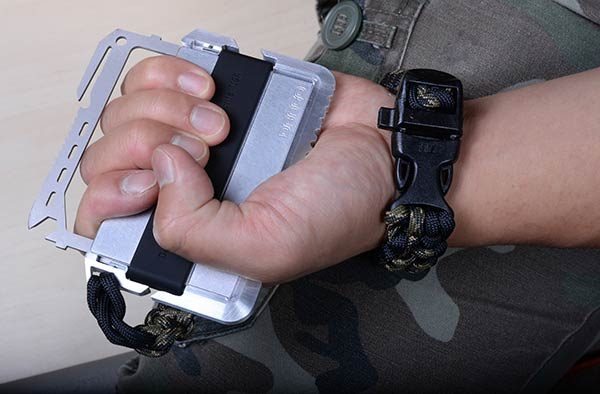 Clips on the side of the multi-tool and inside the wallet's frame turn the wallet into a grip for the tool. Check out the video below for more details.
The Dango Tactical Wallet is priced at $89. You can also buy the Dango Dapper wallet without the MT02 multi-tool for $69. If you want to add the multi-tool later, it's $25. You can find more info at Dangoproducts.com