The Gadgeteer is supported by readers like you! If you buy something through links on our site, we may earn an affiliate commission at no cost to you. Thank you! Learn more.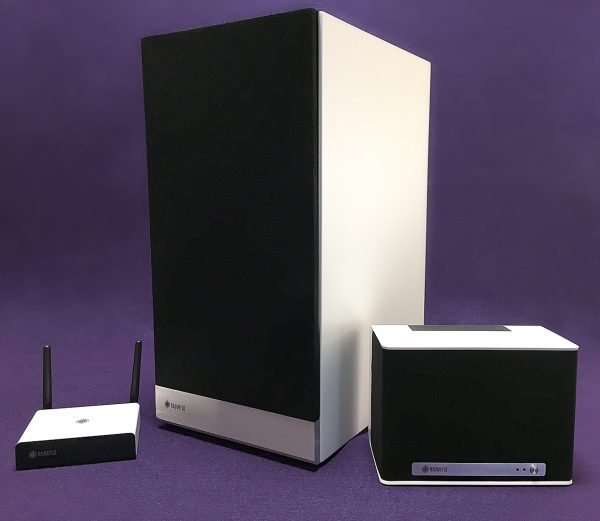 Wireless home speaker systems use a home's existing WiFi to stream music throughout many rooms in a home or to just a few rooms. It all depends on how it's set up and budget constraints. Sonos is one of the first and more popular brands of wireless speakers. As streaming music has become more viable and dependable, many companies such as Denon, Yamaha, and Bose have begun to offer systems to compete with Sonos, who is currently the leader in this market. Now there's Raumfeld, a German audio company who have entered the US market with a (loud) bang by offering a wide array of speaker options with a Teutonic sense of design and usability.
Raumfeld makes attractive speakers with an über modern edge—but they are definitely not for everybody. Why would I say that? Here's an easy way to tell: If you are looking for a set of speakers that can occasionally be used both wirelessly, wired or with Bluetooth, look elsewhere. But if you are looking for speakers that can be run wirelessly throughout your house via existing WiFi while maintaining total control over what speakers in what rooms are playing what songs, then you should definitely check out Raumfeld. Also, if you're considering Sonos or other WiFi based wireless music systems for the home, then you might want to give Raumfeld a look, also. However, be prepared for a conflicting experience.
Reviewing Raumfeld speakers is like reviewing two separate products. There are the speakers themselves—which are solidly built and sound fantastic—and then there's the streaming services offered by Raumfeld—which isn't so great. Kinda pathetic, actually. I have been irritated by this duality while testing their speakers. Let me explain.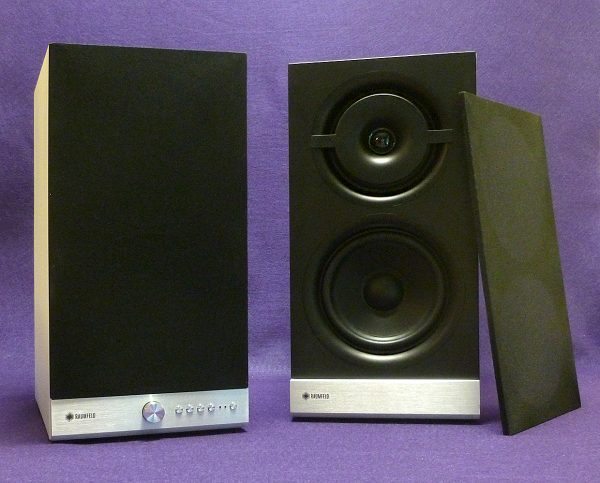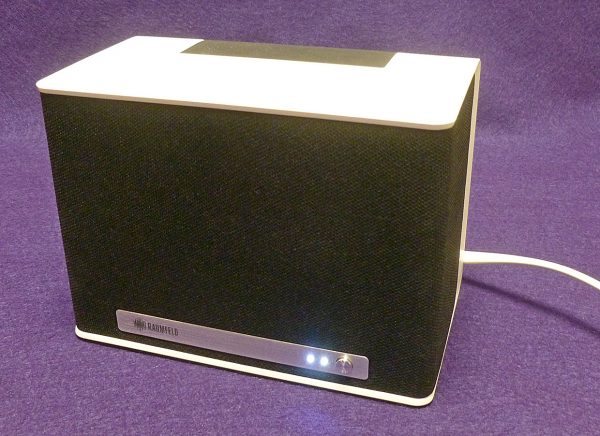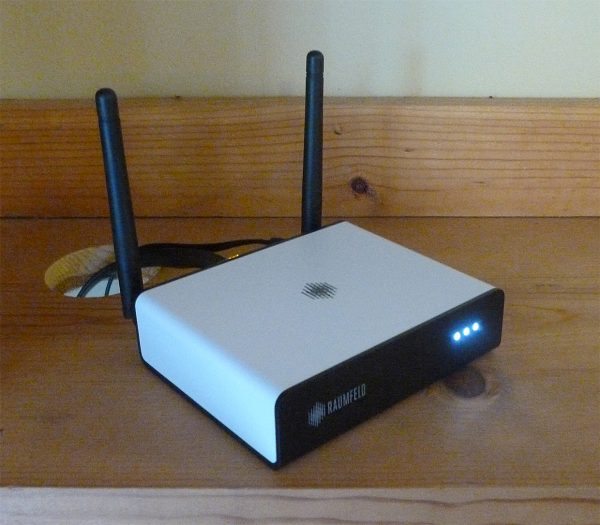 We'll begin with the wireless aspects of Raumfeld's speakers. I received the Stereo M and One S speakers, along with The Raumfeld Expand, which I will touch on later in the review. Raumfeld offers many other speakers that fit within their system: The Stereo L tower speakers, Soundbar TV speaker, Stereo Cubes speakers, One M speaker to name a few.
As I said before, The speakers run on a home's existing WiFi. This has benefits and drawbacks. The benefits are high resolution streaming, meaning that music can and will sound as good wireless as wired. High-res lossless files on the Raumfeld system can stream as conveniently as lower res Bluetooth or Apple Airplay files that other speakers incorporate. Another benefit is that all of Raumfeld's speakers can be combined into a system controlled from a free Raumfeld app available on any Android or iOS device. This app offers total control over what is being played as well as seamlessly installing software updates wirelessly from a smartphone—which I did.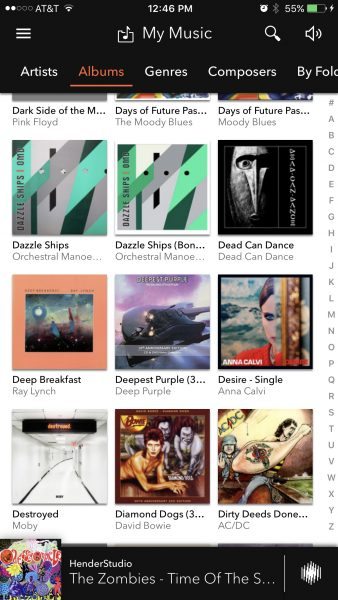 Another easy thing to do is play music directly from the Raumfeld app—well you have to play from the app because you can't use iTunes and you can't use MacOS or Windows with the Raumfeld system. Bummer. The Raumfeld app scans your music on your smartphone (Apple iPhone for me) and that's what you use. But like I said, it is easy.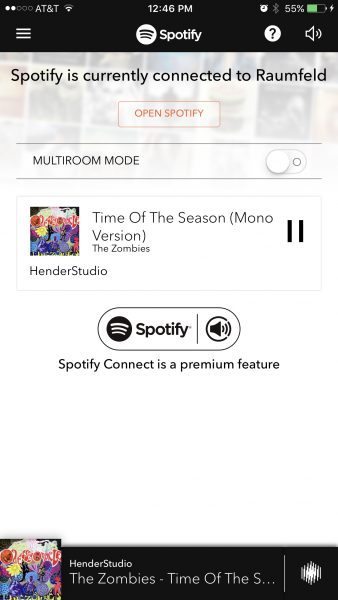 Note: You can play Spotify Premium music on Raumfeld speakers through the Spotify app for Mac or Windows. However, I could not play any music stored in iTunes even though Spotify could see the files and play them using other speakers. Another bummer.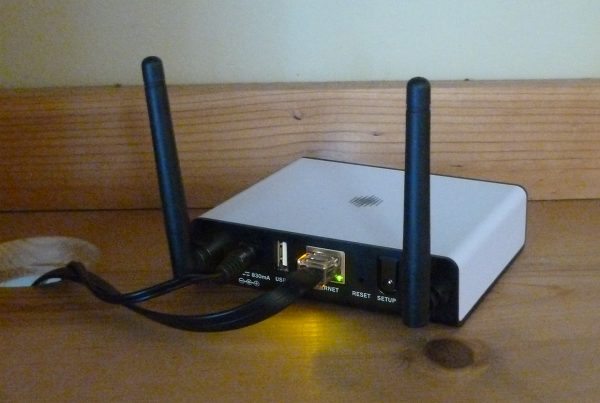 Because it uses a WiFi setup, there is no lag and dropouts when streaming music. However, to make the experience less taxing on an existing WiFi, there's the Raumfeld Expand. Simply put, this little gizmo (extra-cost option) creates its own parallel WiFi system that all Raumfeld speakers can utilize, freeing up the home's WiFi to do what it does best. It's quite ingenius and fairly easy to set up. Once again, forget about using Apple Music or even iTunes. Note: Raumfeld is in talks with Apple and their system will soon work with Apple Music. They've been telling me this every time I've asked them for the past 4 months. Hopefully it will be soon—for real. Also, the Expand includes a USB port for connecting music to media hard drives, should you want to go that route.
What makes Raumfeld so appealing is its ability to use many streaming services by incorporating them into the Raumfeld system—some more successfully that others. I first tried the Tidal music streaming service. For whatever reason, the Raumfeld app would not recognize my Tidal login. I contacted Raumfeld Support and they said that music needs to be played through the Tidal app on my iPhone. Yet, Tidal says on their website that you need to connect the Tidal service through the Raumfeld app—which would not recognize my login. It became vicious circle I couldn't escape, so I cancelled Tidal and signed with Spotify Premium. Note that Spotify Premium is a paid service. Raumfeld does not work with the free Spotify. Yet, another bummer. However, I did get Spotify to work quite well within the Raumfeld system—way easier than Tidal.
The Raumfeld app itself did read my iTunes music list from my iPhone. However it took a while for most of the songs residing on my iPhone to show up in the list. Even then, I'm was never sure the app saw all of my music. Despite my doubts, the Raumfeld app made my music sound freaking fantastic on the Stereo M speakers! By routing the WiFi through the Raumfeld Expand, there have been no dropouts and the audio is consistently as clean and detailed as if it was hard-wired right across the entire frequency range. Bass is tight, yet it's still a kick in the gut. Vocals are right where they should be and the highs are sharp with no harshness at all. It's absolutely stunning how good these speakers sound!
The Australian group Icehouse's German language version of the song "Uniform" carries a Teutonic bass drum beat that makes you want to dance. Their song, "Cross the Border" has a bottom end that can wreck lesser speakers. This song on the Stereo M speakers rattle my windows without breaking a sweat. It's a good thing my neighbors live far away.
The late Robert Palmer's Bass tester song, "Johnny and Mary" is a quintessential 80's song with it's electronic drums and overdone synths. However midway into the song there are placed bass notes that can be felt as much as heard. What's interesting is that with other speakers, the bass comes in and it's one drone bass note. The Stereo M speakers are exacting enough that there are subtle differences in these bass notes that I have never heard before. Amazing.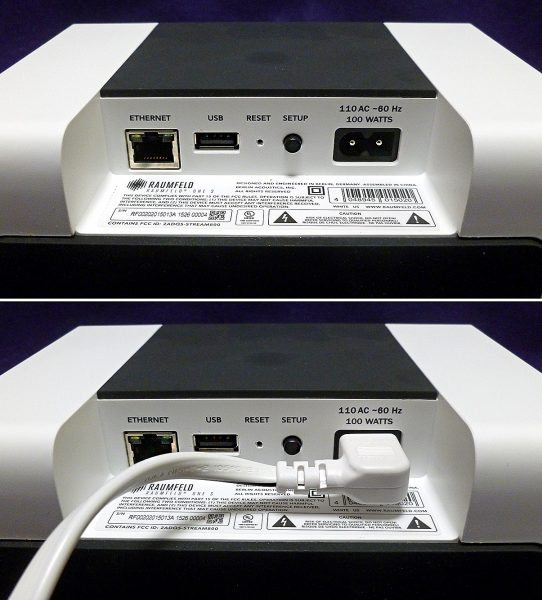 I played the same music on the small Raumfeld One S speaker and while this single speaker can't match the Stereo M (of course), it does hold up quite well when compared with other Bluetooth speakers of similar size. It's And there's the rub—the One S speaker doesn't have Bluetooth. It only works with the Raumfeld streaming service. That's a shame, because Raumfeld is severely limiting the market potential of the One S. I'm no engineer, but how hard can it be to put Bluetooth in a speaker—especially one that sounds this good? Raumfeld states that their system streams lossless audio without compression or compromise, unlike Bluetooth, which compresses audio, robbing some of the musical dynamics. I get that, but as good as the Raumfeld lossless system can sound, sometimes the ease of streaming via Bluetooth is just more practical. Despite my lack of Bluetooth rant, the bass this One S speaker can produce is quite impressive. It can go far below what it should and still hold together without getting muddy. Most speakers that can achieve this level of wireless audio are much larger.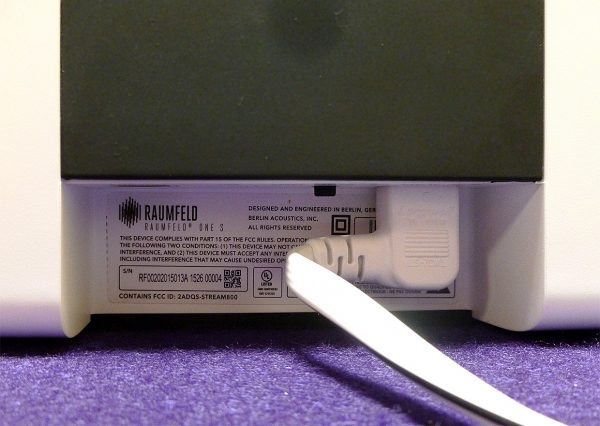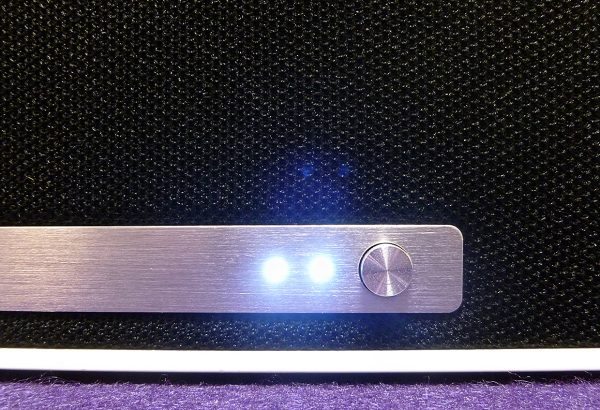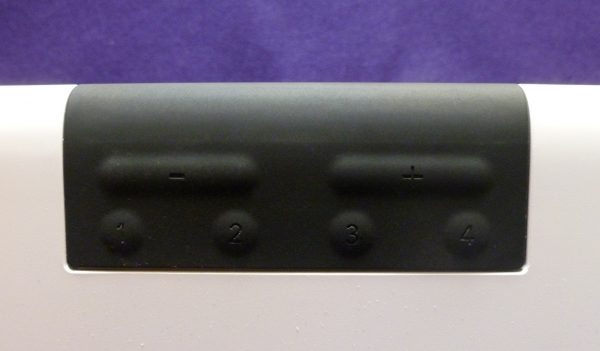 The One S speaker is a stand-alone design, but can also be paired with another One S for true L/R stereo. It measures a petite 4.75"H X 7"W X 4"D. Since it belongs to the same Raumfeld streaming service, the One S can either play the same music as any other Raumfeld speaker from another room or something different—your choice. The One S is moisture resistant, so it's good for bathrooms or kitchens where steam or light splashing might ruin other small speakers. A moister proof, rubber port protector is supplied. The One S has no battery—it must always be plugged in. This may be an issue in bathrooms with limited receptacles. Four preset buttons along the top of the One S are also moisture proof.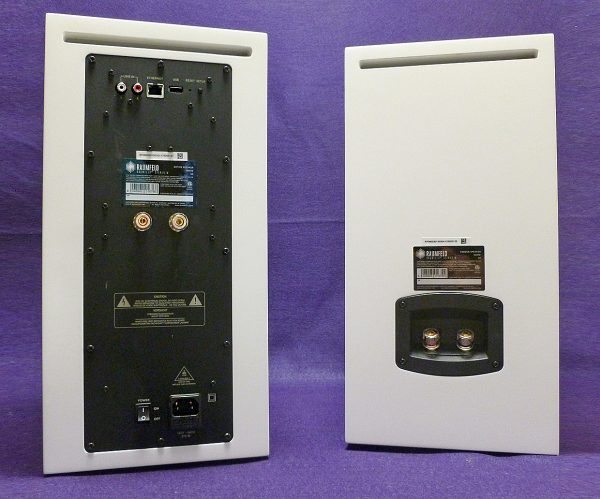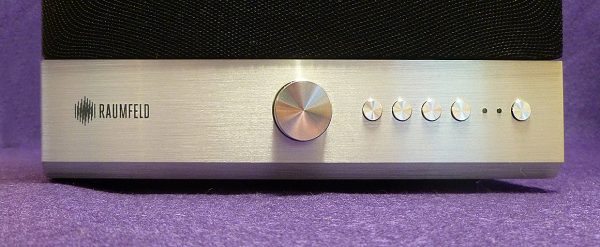 The Stereo M may technically be bookshelf speakers, but they're on the large size measuring 17"H X 8.25"W X 11"D. They are solidly built and heavy. Either white or matte black is the color choice laid over wooden cabinetry with brushed aluminum accents and knobs. There are four buttons for music presets that can be controlled with the app. There is no remote.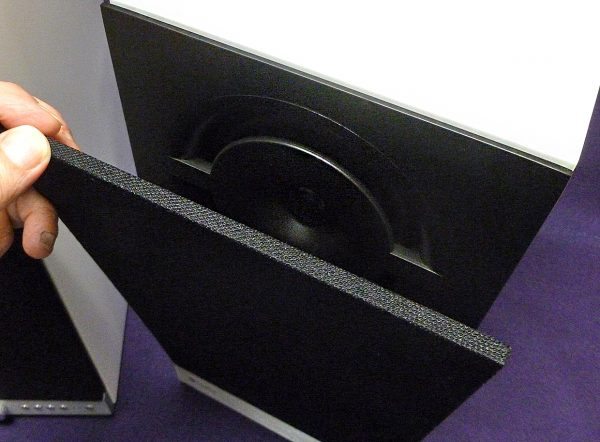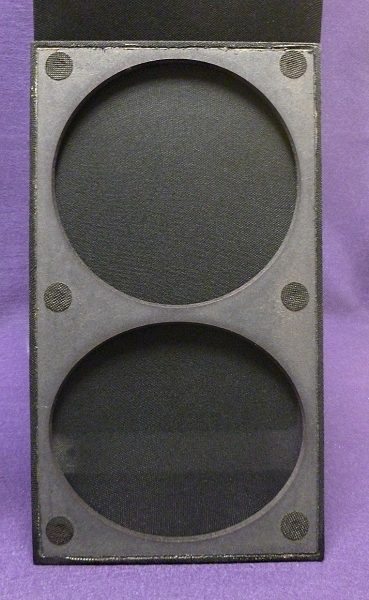 Magnetic, removable grill covers hide a midrange driver and tweeter arranged coaxially (one in front of the other). Below that sits a 6" long-throw woofer that packs a wallop. It should, considering that the Stereo M speakers are powered by a 320 watt class D amp—which explains the volume! The Stereo M speakers can get ridiculously loud, yet remain distortion free.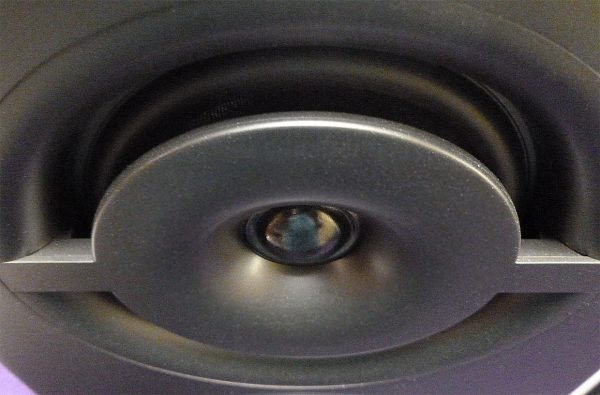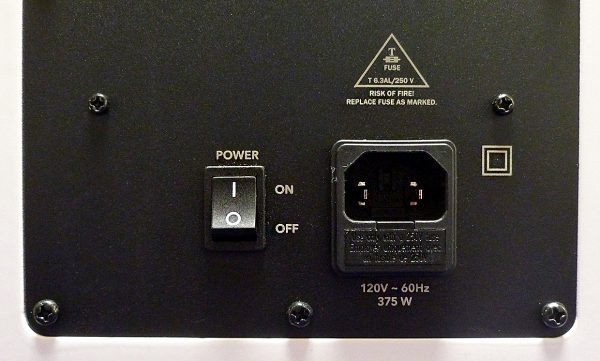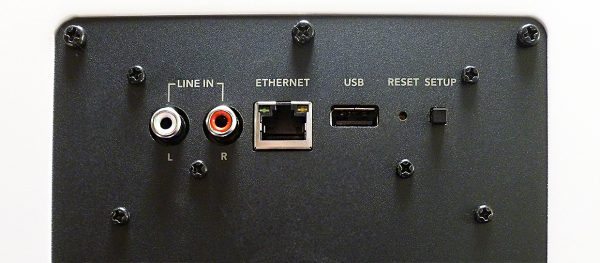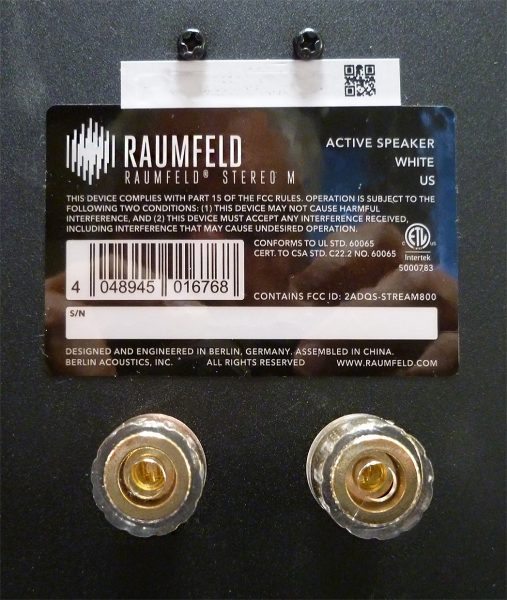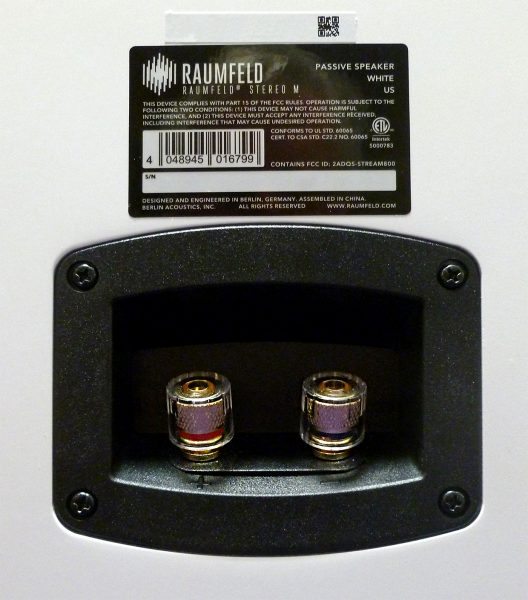 As I said before, few bookshelf speakers sound as powerful or as good as the Raumfeld Stereo M. And the One S absolutely shames many speakers its size and larger. Plus, the Expand wireless network device takes the load off your existing home network practically eliminating delays and dropouts.
Despite their killer sound, their clean German design and build quality, and  robust streaming quality, I cannot recommend that customers in the US buy any Raumfeld streaming product—yet. Why? Raumfeld is lacking in streaming services offered. No free Spotify (paid Premium only), no Pandora, no Apple music or Google Play (yet), no PC or Mac app for playing music (except Spotify app) and no Bluetooth or Airplay. These are things to seriously think about if you're transitioning your home into a wireless environment. Convenience and access can be just as important as audio quality.
However, if you are already an existing Premium Spotify customer, the Raumfeld system is a great way to make your service sound as good as it possibly can. It's really is amazing. If you are not a Spotify customer, I recommend that you wait until more available streaming services become available. As I said, Raumfeld promises Apple Music and Google Cast (Google Play, Pandora, Deezer and i Heart Radio)  connectivity soon. When that happens, the Raumfeld system should be considered if you value audio quality in a wireless world.

If some of this review seems contradictory, it's because the Raumfeld system feels contradictory. I hope and expect this to change as more services become available. That said, the Stereo M, and One S speakers are some of the best bookshelf and tabletop speakers available today. They are not cheap, but once you hear them, you will realize it's money well spent.
Raumfeld speakers are available through Amazon in the US.The One S sells for $249; Stereo M is $1,299 and the Expand sells for  $59. Raumfeld offers a generous 60-day trial period.
Source: The sample for this review was provided by Raumfeld. Please visit their site for more info and Amazon to order.
Product Information
Price:
One S - $249; Stereo M - $1,299; Expand - $59
Manufacturer:
Raumfeld
Retailer:
Amazon
Pros:

Fantastic sounding audio
Well designed
Solid build quality
App easy to set up and use

Cons:

Expensive
Frustrating Tidal experience
No Raumfeld MacOS or Windows app
Plays natively from mobile devices only
Severe lack of available streaming services—so far