We use affiliate links. If you buy something through the links on this page, we may earn a commission at no cost to you. Learn more.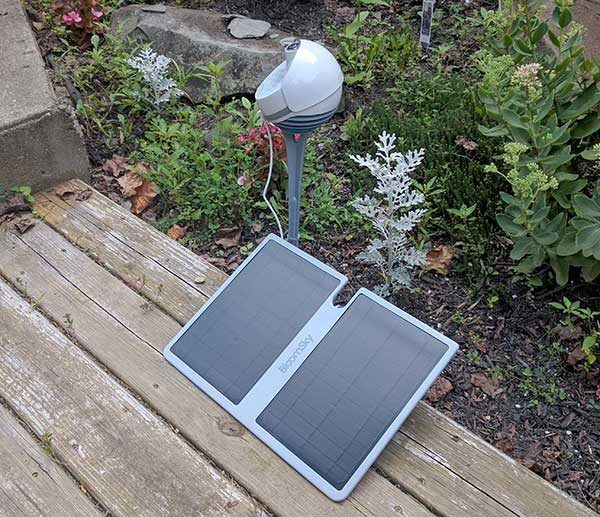 Weather nerds can easily become part of a crowd-sourced community-based weather network with the BloomSky SKY1 solar powered weather camera kit. Set it up in your yard and you and others who follow you can instantly check the weather in your exact area, making it more accurate than what the weatherman on the TV, radio and apps might say. Let's take a look.
What is it?
The SKY1 is a 5-in-1 outdoor weather camera station that accurately measures temperature, humidity, barometric pressure,UV exposure and precipitation without requiring power cords. It also has a built-in camera that captures pictures of the sky every 5 minutes and automatically creates a time-lapse video at the end of the day.
What's in the box?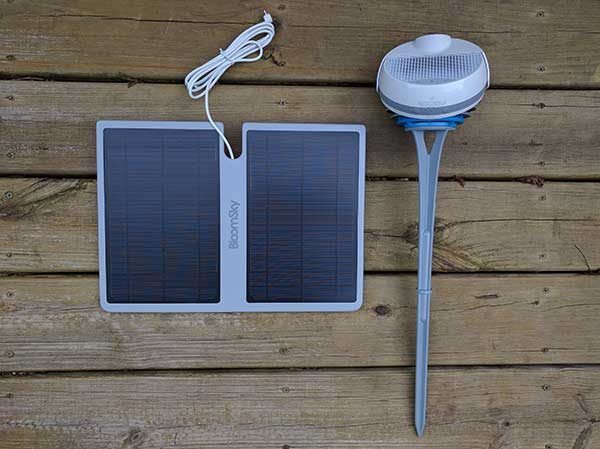 BloomSky camera
Ground stake
Mounting bracket kit (not shown)
Solar panel
Power adapter
Guide
Design and features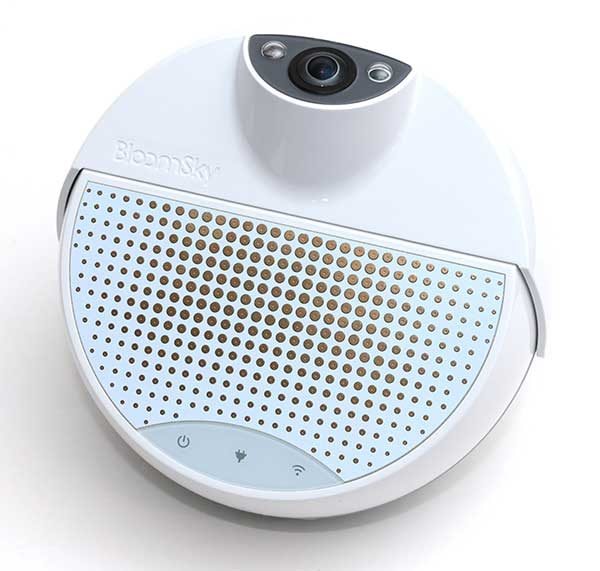 The BloomSky's brains are in the orb-shaped module which houses the built-in camera and weather sensors. The dots which look like decoration, are actually sensors that detect rainfall. On the bottom edge are small status LEDs for power, charging and WiFi connectivity.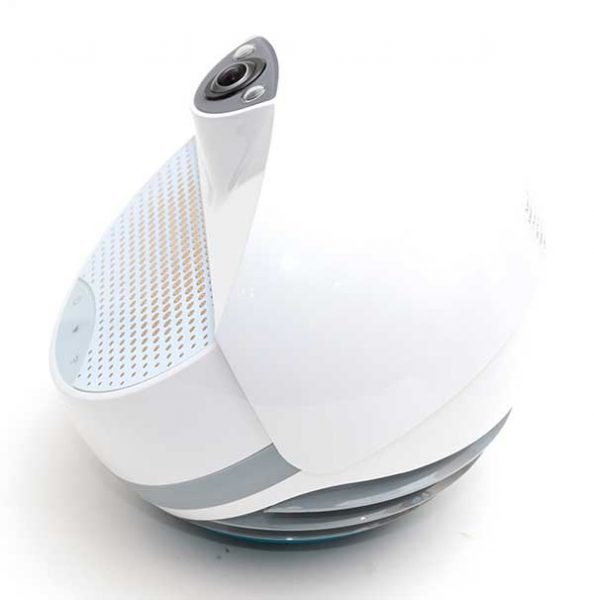 The camera has a multi-coated fisheye lens with a 45° tiltable angle.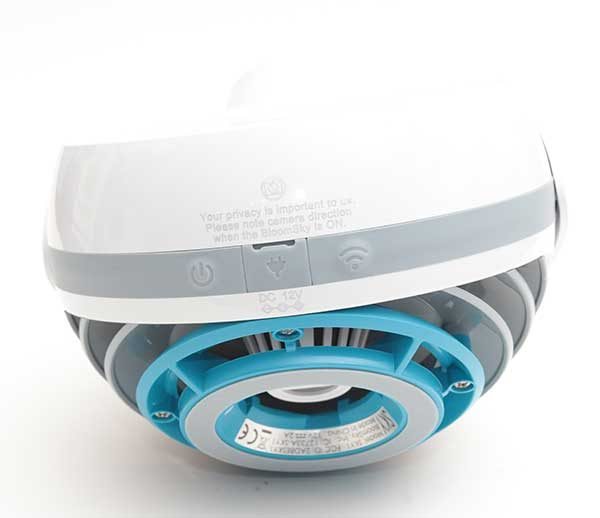 The BloomSky is weather resistant and has rubber covered buttons on the bottom edge that toggle power and WiFi. There's also a power port that can be used to manually recharge the built-in batteries if there is an issue with the solar panel.
Setup and installation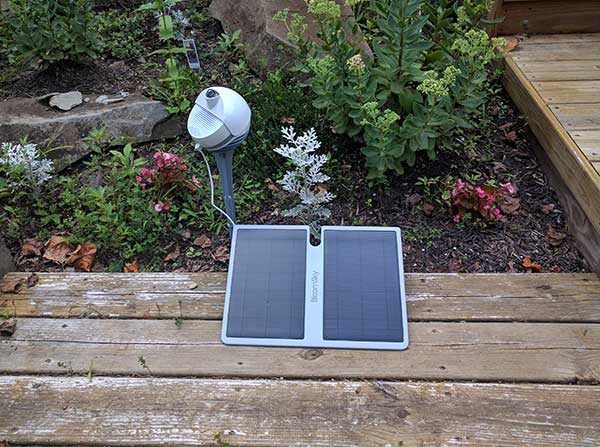 Installation is very easy. You just place the BloomSky module on the included plastic stake, shove the stake in the ground and locate the solar panel so it will get direct sunlight.
If you don't want to or can't place the BloomSky in the ground, you can use the included steel bracket to mount it on the side of a building or a deck railing. I opted to install it in the ground as shown above.
It should be obvious that where ever you decide to mount the BloomSky, it will need to have a good signal to your home WiFi network so it can upload data and images.

The BloomSky app which is available for iOS and Android provides a simple interface that shows the current built-in weather sensor data, weather forecast, battery status and the last four time-lapse videos.
The live view uses color to represent weather conditions and provides an hour by hour temperature graph  forecast for each location. You can share the current weather info to Facebook, Twitter, and other social sites.
You can also explore a map to view other BloomSky weather stations and set them as favorites so you can easily access them later.
The built-in camera takes a picture every 5 minutes and at the end of each day it creates a time-lapse video that you can be saved and shared to your social sites. The video above is three days of time-lapse videos that I've strung together into one video.
You can also login to the BloomSky web-based dashboard with a desktop browser to view additional data from the sensors.
Final thoughts
While it is expensive, the BloomSky SKY1 solar powered weather camera kit is a weather station that is very easy to setup and fun to use. It allows you to easily become part of a weather community. The only features missing from this weather system are wind and rainfall sensors. Good news though, BloomSky just finished a successfully funded Indiegogo project for the SKY2 and Storm kits. The Storm will offer wind and rain fall sensors and will be compatible with the SKY1. You can pre-order the Storm for $139.
Source: The sample for this review was provided by BloomSky. Please visit their site for more info and Amazon to order.