We use affiliate links. If you buy something through the links on this page, we may earn a commission at no cost to you. Learn more.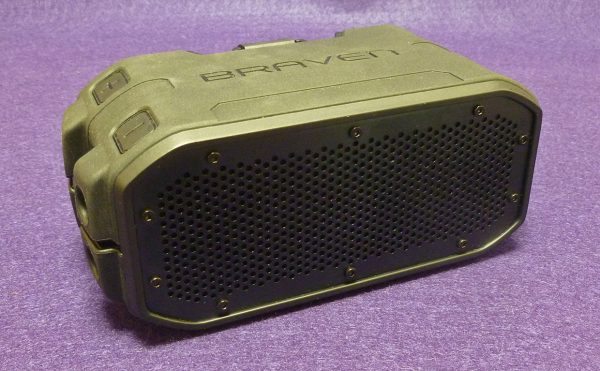 You might think that after reviewing the ginormous Braven BRV-XXL, it would be a letdown following that up with a review of the much, much smaller BRV-1M speaker. But that would be a wrong assumption. Yes, the BRV-XXL sounds better—a lot better than the BRV-1M. So what? It ought to—it's over ten times bigger and more expensive. I try to review speakers against their intended purpose and on that score, the BRV-1M becomes more of an equal to the BRV-XXL.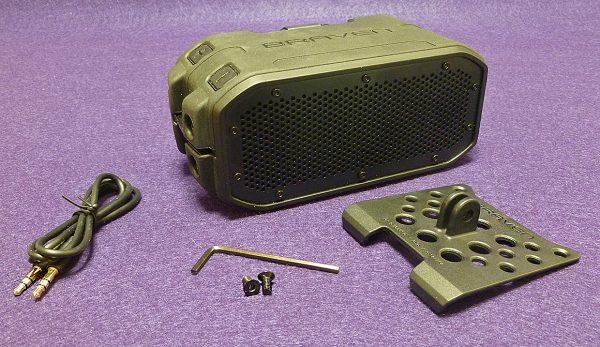 Braven covers just about every range of portable Bluetooth speaker one could think of, from pretty household to rugged outdoor models. The BRV-1M fits the latter category. Its small footprint coupled with an extreme ruggedness makes it almost perfect for treks into the wild or backyard get together around the pool. Even the outer rubberized shell with metal grill denotes ruggedness. It can be dropped repeatedly with no ill effects except for some scratches and dents that only gives it character.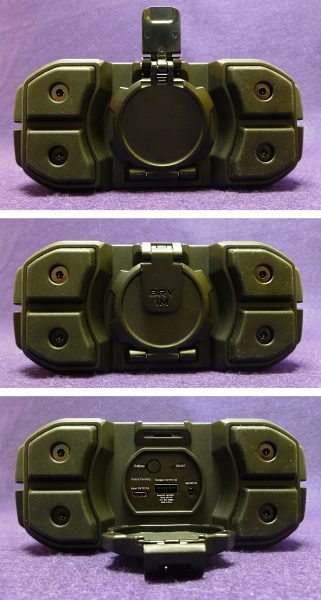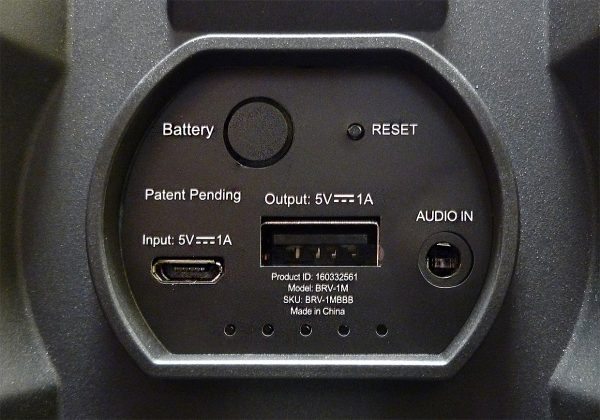 The BRV-1M is waterproof—not water resistant. There's a big difference. Its IPX7 waterproof rating means that it can be rained and splashed on or even submerged in 3 ft of water for 30 minutes and come out just fine (provided that the rear port cover is CLOSED). That's the best rating available for a portable speaker. It also comes with what Braven calls an Action Mount accessory (with screws and allen wrench) which fits GoPro mounting systems, plus a strap for tying the BRV-1M to a pole, tree, whatever. With its waterproof rating, you don't have to worry if the weather doesn't cooperate.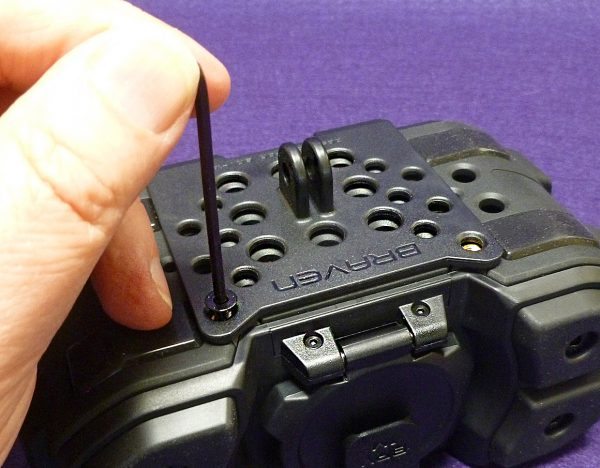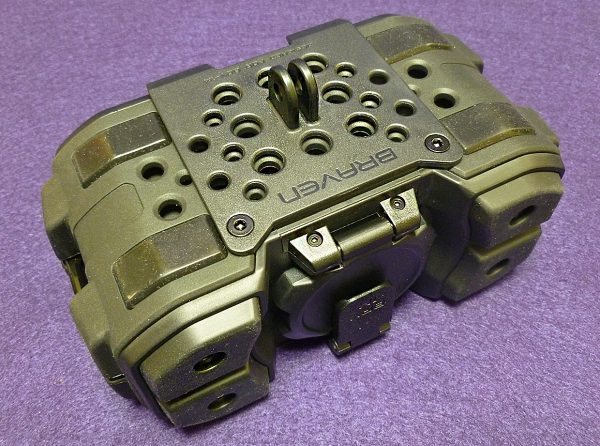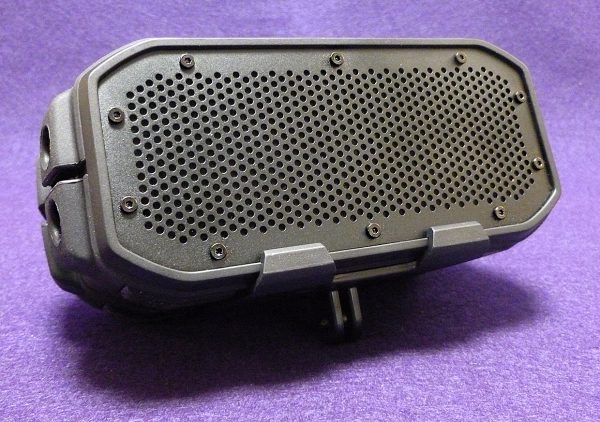 Braven has included some typical (for them) specs for the BRV-1M: 12 hours of life from the built-in 2200 mAh battery is enough for almost any day trip with power to spare for charging a smartphone via its USB charging port. Other ports include an AUX in and a mini USB for charging the speaker's battery. Wires for both are also included. A push button battery check button lets you know haw much life is left using 5 lighted dots. All the ports are covered by a sealed lid that unhinges from the speaker body. This is an improvement over other Braven speakers that have a screw on/off lid that can be dropped, misplaced or lost. I hope Braven adopts this improvement for their other waterproof speakers.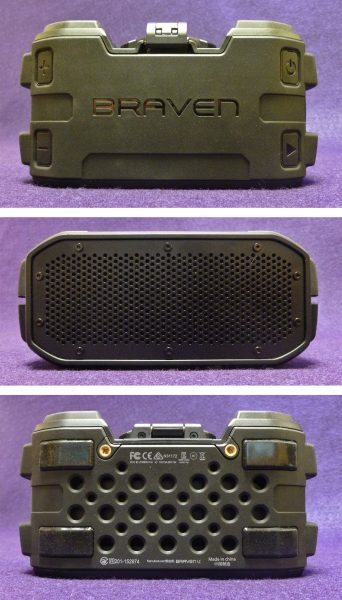 Also, as with most Braven speakers, a speakerphone with mic is built-in, though I don't use this feature often. The speakerphone worked well, but I've always found this method more glitchy than just using the phone itself—but that's me. Braven claims a much wider 100 ft. Bluetooth range than the usual 33 ft. In an open area with no obstructions, I didn't quite reach 100 ft. but it's still a vast improvement over the much more expensive BRV-XXL which gave me connection issues at its stated range. Pairing is easy by just pressing and holding the play button until you hear the pairing prompt. As with many Bluetooth speakers, turning the BRV-1M on and off produces a sound that's louder than it should be and can't be controlled with the volume knob.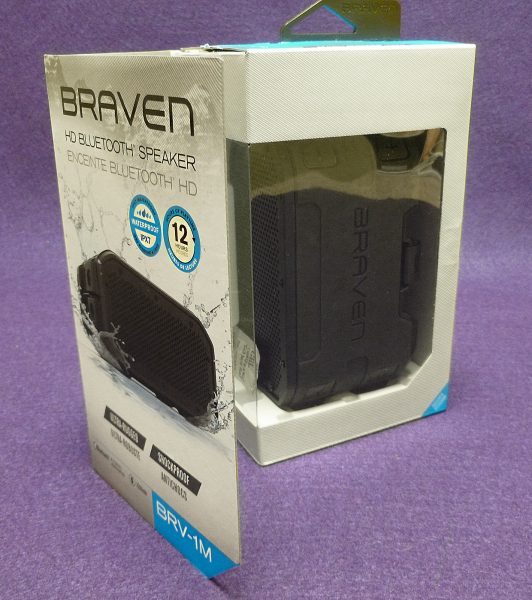 The BRV-1M comes in three colors: Black, Gray and a nice red that can be easily seen in the woods or other natural environment should it be lost. For this review, I received the stealthy black model, though given a choice, I would have chosen red. The bulky-size footprint helps keep the speaker grounded on uneven rocks, logs or whatever it sits on. Even though it's lightweight and easy to grab and carry, the included strap is a welcome addition. The overall shape and top button layout is becoming common among a few other Braven speakers, such as the original BRV-1. BRV-PRO, and BRV-X.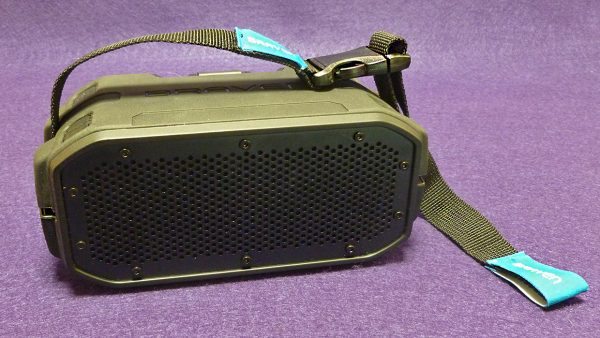 One drawback of many portable Bluetooth speakers is weak bass and the BRV-1M is no exception. While you can hear the bass without distortion, it lacks punch and power. Turning up the volume doesn't help much. Music has a higher-end transistor radio sound quality which isn't bad, but not very immersive. I don't blame Braven for this, it's just the physics of small speakers. Vocals sound clear and natural, so if you're a fan of talk radio or sports, the BRV-1M is a great choice.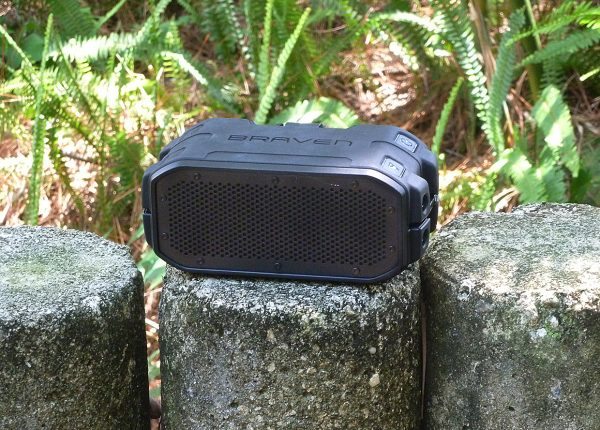 Despite these minor complaints, the BRV-1M is a worthy upgrade from the BRV-1. It's great as a hiking, garage, workshop or poolside speaker. With its light weight, ruggedness, decent audio quality and affordability, the BRV-1M is another hit for Braven.
Source: The sample for this review was provided by Braven. Please visit their site for more information and Amazon to order.