We use affiliate links. If you buy something through the links on this page, we may earn a commission at no cost to you. Learn more.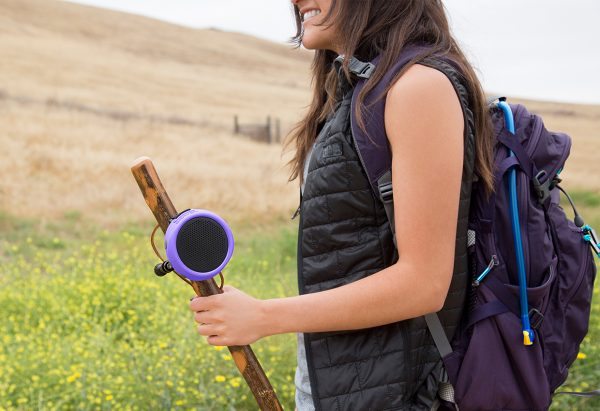 Just when I finished reviewing the huge Braven BRV-XXL, they released the smallest of the Braven family; the Braven 105 Active. The 105 is made for just that—an active lifestyle. While you could conceivably get more exercise jogging while carrying  the 18 lb. BRV-XXL, it's obviously not practical—and just plain weird. The Braven 105, however, is a small, (3.8 in. diameter) lightweight (7 oz) speaker that can be easily attached to sports accessories, belt loops, handle bars and more. It can be used during virtually every activity from running to biking and adventures in between. With its IPX7 waterproof rating, the 105 Active can withstand sweat, rain, mud, dirt and sand all while playing your favorite tunes. It includes an internal speakerphone enabling hands-free phone calls with noise-canceling technology for background sound.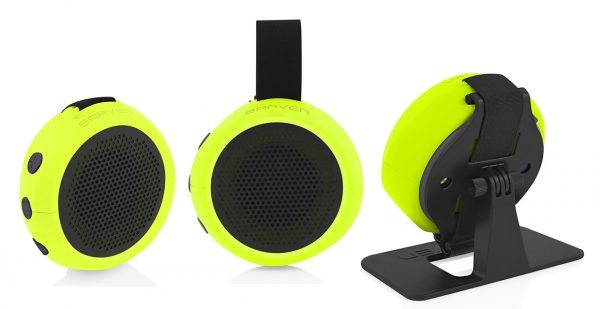 "The BRAVEN 105 is a speaker that can truly be taken with you anywhere, thanks to a waterproof, palm-sized design with seriously impressive audio," says Andy Fathollahi, Chief Executive. "Our Active Series lineup offers year-round quality in a stylish design and is perfect for those individuals with an "up for anything" attitude."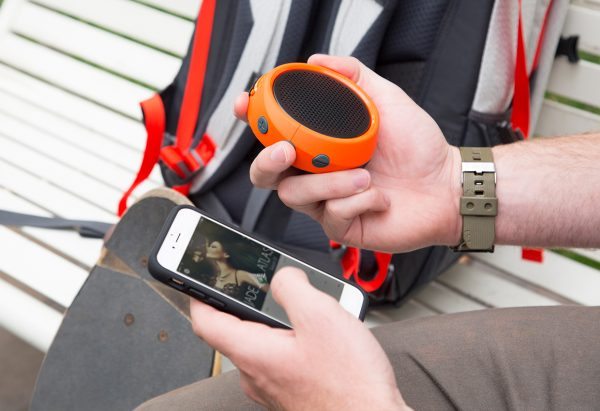 8 hours of Bluetooth music streaming will get you through any workout or game. Because of its size, the BRAVEN 105 easily mounts to virtually anything using the included Action Mount, compatible with GoPro accessories.  It comes with an AUX port and micro USB for charging. The Braven 105 is available in Black, Electric, Alpine, Periwinkle, Energy, Sunset, and Raspberry for $49.99 at www.braven.com and Amazon.