We use affiliate links. If you buy something through the links on this page, we may earn a commission at no cost to you. Learn more.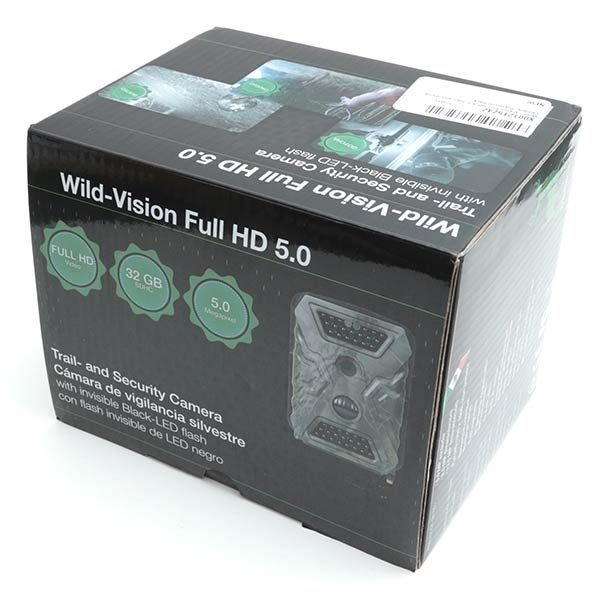 If you want to capture images and video of wildlife, you need a camera that has been designed with weather resistance, motion detection and night vision. Trail cameras are designed specifically for this task. The WildKamera Wild-Vision Full HD 5.0 trail camera is my second trail camera review. Let's see what critters it was able to capture.
What is it?
The WildKamera Wild-Vision Full HD 5.0 trail camera is just what it sounds like – a trail camera. If you're not familiar with trail cameras, they are weather resistant cameras that strap to a tree or other stationary object and snap pictures and/or capture video with audio when motion is detected during both the day and night.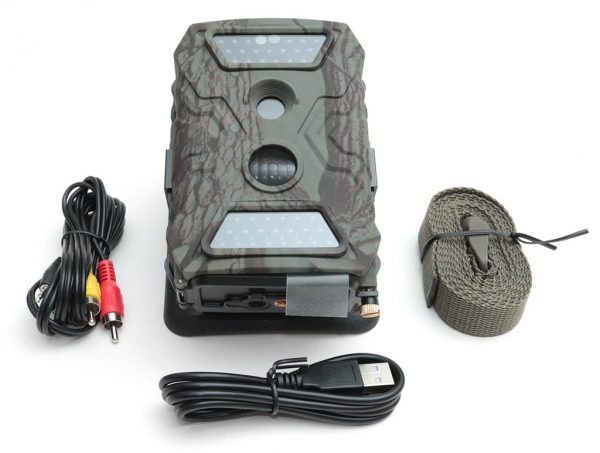 What's in the box?
Wild-Vision Full HD 5.0 trail cam
Mounting strap
USB cable
4 AA batteries
4GB SD card
Instruction manual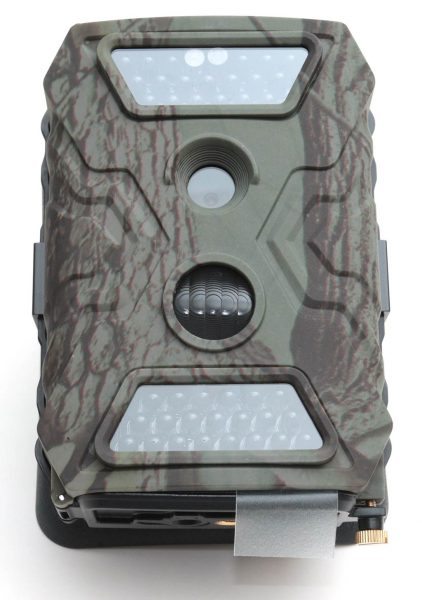 The Wild-Vision camera is made of camouflage patterned plastic. The front has two banks of IR LEDs for night vision, a motion sensor and the 50° field of view lens.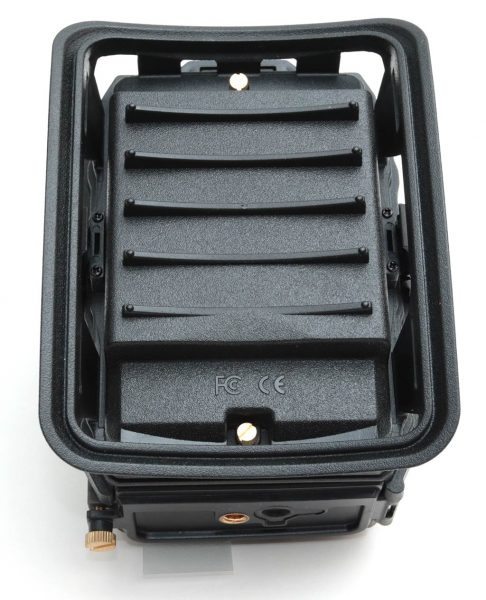 The back of the camera is curved to allow it to hug the curve of a tree trunk. Slots in the case provide several lash points for the woven strap which is included with the camera.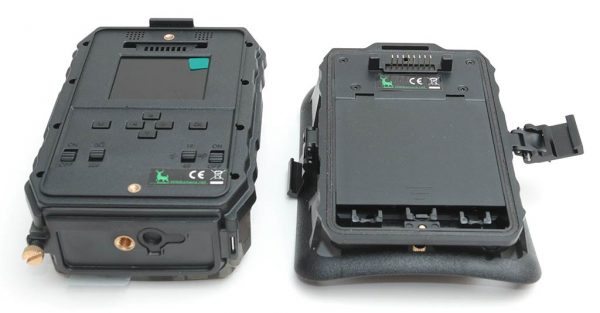 The Wild-Vision camera is actually made up of two parts. The main camera on the left and the back shell on the right which provides strap lash points and room for extra batteries. The two parts connect to each other with latches on the sides.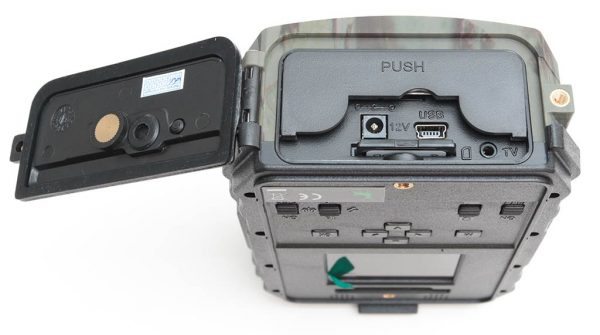 A weather tight door on the bottom of the camera protects the main battery compartment and built-in SD card slot which comes with a 4GB card installed in the camera and is able to support up to a 32GB card. There is also an AC power port (AC adapter not included), USB port and Audio out port.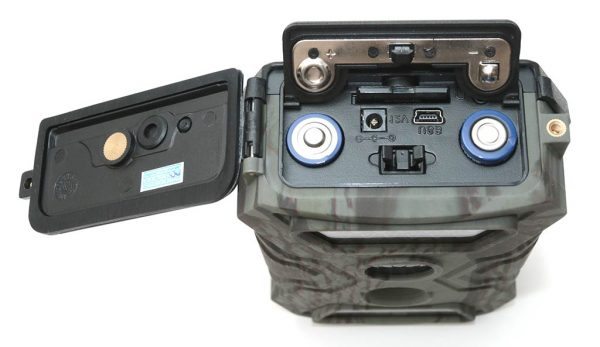 The battery compartment has 4 AA batteries pre-loaded so that the camera is ready for use right out of the box.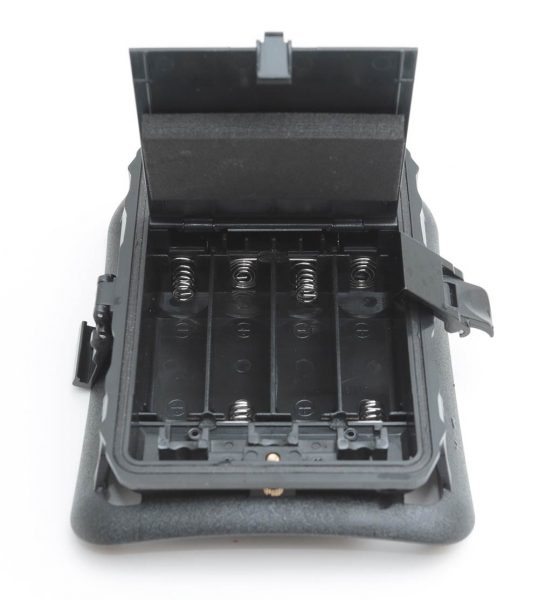 As mentioned above, the detachable back section has an additional battery bay that can hold 4 more AA batters which are not included in the package. You don't have to load batteries in this section, but if you do, the camera will run for twice as long before it needs new batteries.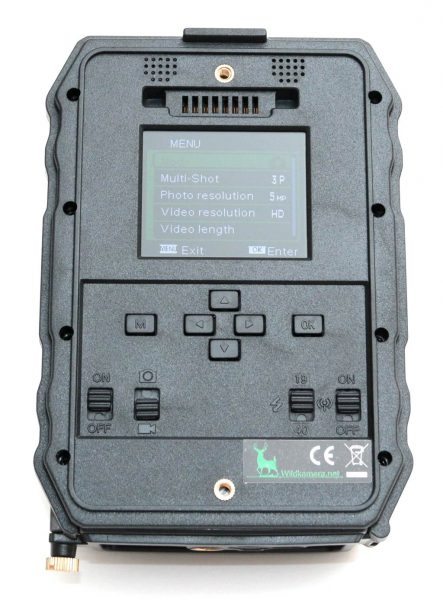 The main part of the camera has four switches and a panel of buttons that help you navigate the onscreen menus. There are two buttons that don't actually do anything (camera/video button and Wireless button). I don't like it when products have switches and buttons that are not operational. I think it causes confusion and the feeling that you have an inferior product.
That said, setting up the Wild-Vision camera is very easy. Just flip the power switch to ON, and walk through the on-screen menus to configure how you want the camera to react to motion.
You can set the number of images captured (1-4) when motion is detected and the desired mode between picture only, video only or picture and video combined. You can also choose between 19 and 40 no-glow black LEDs. For all of my testing, I used the photo and video setting that would capture three 5MP images and a 30-second video. The video clip length can be customized from 5 to 60 seconds.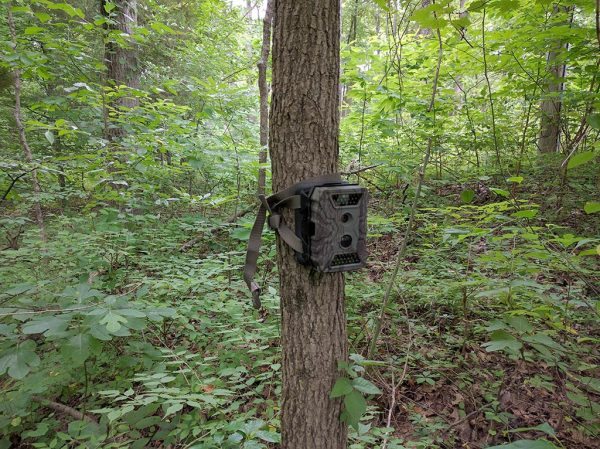 I then took the camera outside and tied it to a tree in my woods using the included strap.
Captured image samples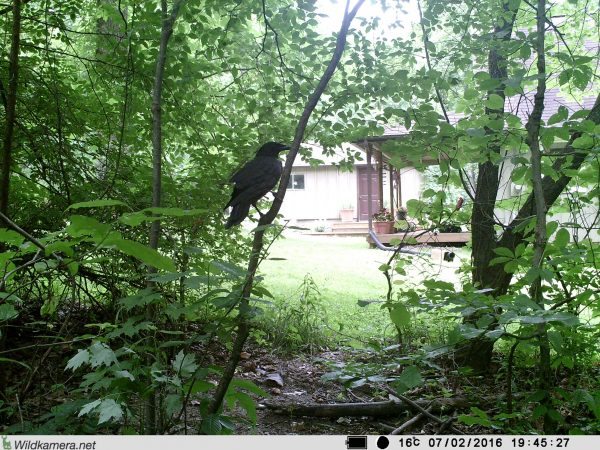 The images that are captured when motion is detected have a status bar at the bottom that includes the battery capacity, moon phase, temperature, date and time. I wasn't able to find a way to change the temperature setting from Celsius to Fahrenheit.

Even though the box says that the camera is capable of 5, 8 and 12MP images, I used the 5MP setting because the user guide says that the 8MP and 12MP resolution is interpolated which means it's using software to add more pixels. The actual camera sensor is only 5MP.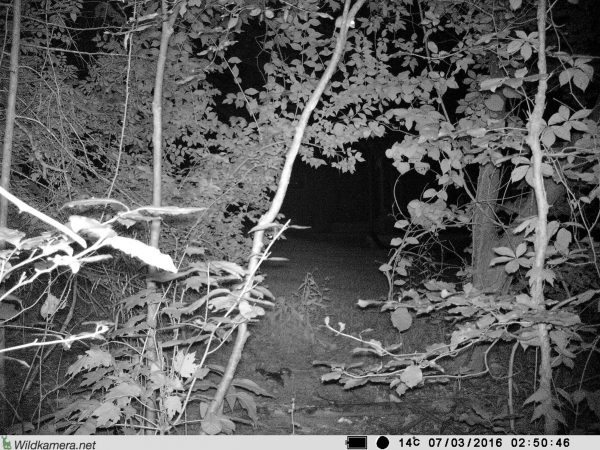 Here's a night vision image. Can you find the critter? Hint: he/she/it is at 12 o'clock.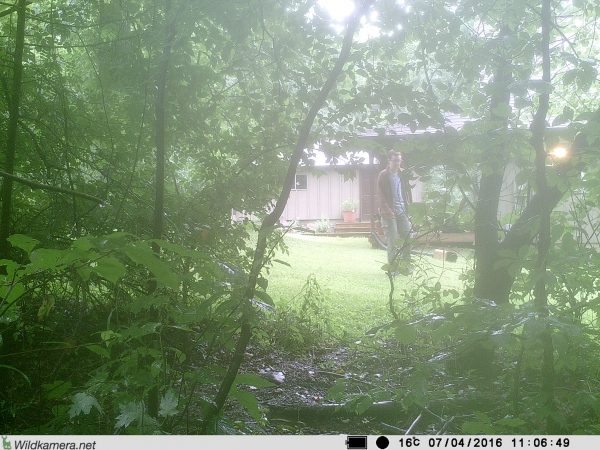 After a particularly rainy night and steamy morning, the image above is what the camera captured as I was walking out to retrieve the SD card. Note that it was NOT foggy outside, but the lens was obviously fogged up and had condensation on it.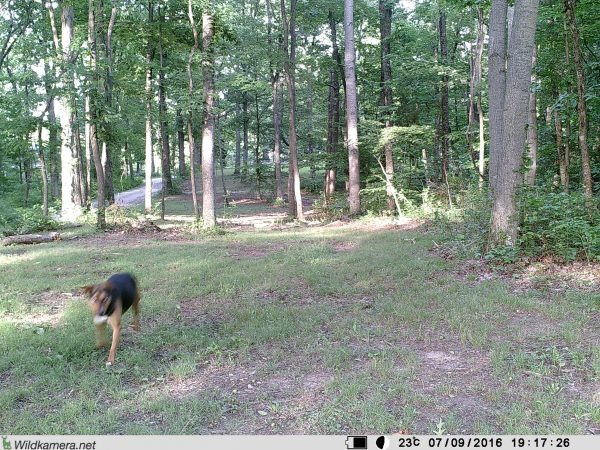 Image snapped of a dog running by.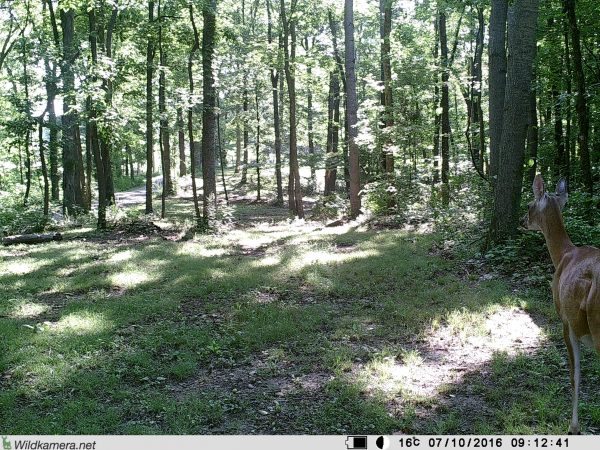 Oh look, it's Bambi!
Captured video
From what I've observed so far, I found that daytime video is better than night vision video. When the Wild-Vision camera detects motion and snaps images or captures video, the results are usually pretty good. But I found that I could not rely on the camera to detect motion as well as it should have.  I set the camera in different locations and it seemed like it would either capture nothing at all for a 24hr period, or it would capture a lot of pictures and images. Some of the areas where I set it up had a lot of traffic that should have been detected or was detected on some days, but not other days.
Final thoughts
When it works, I like the WildKamera Wild-Vision Full HD 5.0 trail camera a lot because it's so easy to setup and the image and video quality is good. But it's really annoying to set it up, wait a couple of days, remove the SD card and find that zero images or video clips were captured. After a lot of testing, I'm unsure if it's just the nature of this camera or if the one I was sent is defective. When I contacted their German-based support, they just sent me a list of tips which I call a "duh list":
Thank you for contacting us.

We are very sorry that your Wild Vision Full HD 5.0 could not be used as desired. We would like to give you a few tips for handling the camera:

Make sure the sensitivity within the menu is set on "high".

With a high set attachment make sure the camera can detect the desired objects and does not scan an area above the desired one.

Remember that infrared sensors do not work through window glass. So make sure that no glass is places between the camera and the object you want to monitor.

Make sure that there is no jamming source – for example, heat sources – that could irritate the infrared sensors.

We would recommend testing the camera in a different place again to make sure named problems are not the source of lack of pictures.

Please call or write us, if problems persist.
I wrote them again after trying the camera in different locations. I  told them again that the camera wasn't working reliably, but they didn't really offer any suggestions.
The camera has glowing reviews on Amazon, but due to my issues with it and the price, I would advise that people pass on this one.
Source: The sample for this review was provided by WildKamera. Please visit their site for more info and Amazon to order.
Product Information
Price:
$138.90
Manufacturer:
WildKamera
Retailer:
Amazon
Pros:

Easy to use
Captures images AND video with audio

Cons:

Has switches that don't do anything
Not reliable
Can't change from Celsius to Fahrenheit