We use affiliate links. If you buy something through the links on this page, we may earn a commission at no cost to you. Learn more.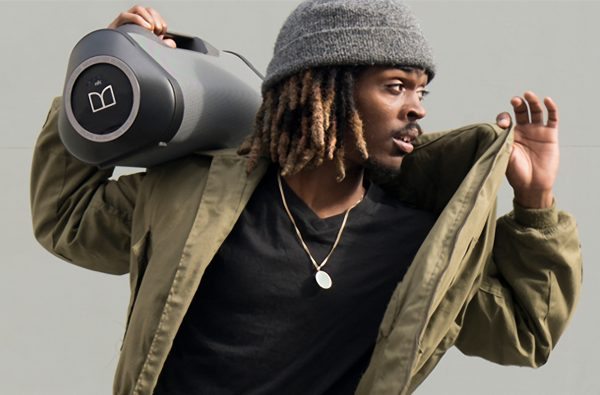 When is a monster really a monster? The cable/speaker company Monster (of course) may have just answered that question with the new Monster Blaster BoomBox. The Monster Blaster recalls the glory years of the classic 80s BoomBox, but with a modern design and the latest in Bluetooth technology. With deep bass, the Monster Blaster has the power to bring music to life indoors and out.
This (almost) 17lb. monster (bad pun) comes with all the stuff you need to rock any party and totally tick off the neighbors—for 12 hours straight with its rechargeable batteries. It includes a bi-directional driver design with six full-range drivers in angled 360⁰ orientation along with a down-firing integrated powered subwoofer. It's splash proof and waterproof. It can be played in a torrential rainstorm with no problems.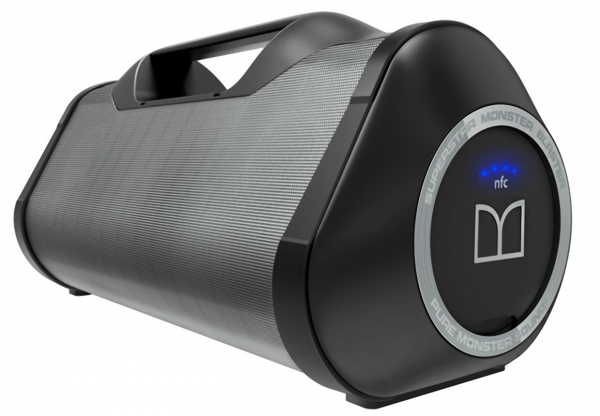 Forget those old cassettes—pair your smartphone using the latest Bluetooth (or NFC for Android users) and the Blaster can out-punch any humongous 80s BoomBox it goes up against. The subwoofer will add enough bass to shake whatever is near, even in open spaces with its indoor/outdoor EQ modes.
The Blaster has USB out for charging smartphones, an aux port to connect any audio source and a mic input that will make the Blaster a portable PA system for your terrible karaoke singing. It comes with an integrated handle to help carry it's monst… giant size at 8in x 18in x 8 1/16.
Monster offers a one time, no fault replacement when purchased directly from monsterproducts.com. If the Blaster has any issues (your fault or theirs), return the product and get a replacement. It has a 1 year standard warranty when purchased from authorized dealers. The Monster Blaster is available now from monsterproducts.com for $399.95 US.