We use affiliate links. If you buy something through the links on this page, we may earn a commission at no cost to you. Learn more.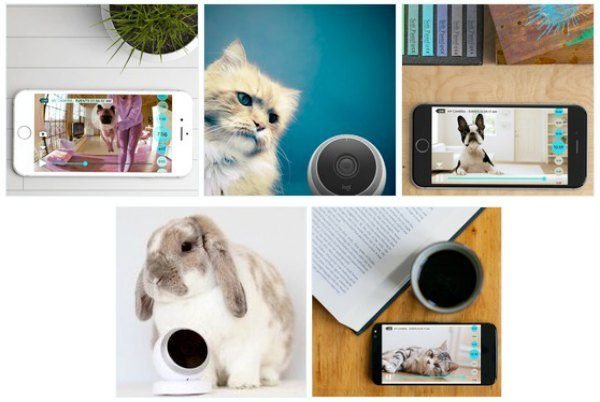 To bring awareness for National Pet Month, Logitech is gifting on-site cat or dog adopters at San Francisco SPCA and Massachusetts' MSPCA-Angell with a FREE Logi Circle Home Security Camera (valued at $199.99) throughout the month of May. Then, between June and October, Logitech will provide on-site cat or dog adopters at San Francisco SPCA and Massachusetts' MSPCA-Angell with a $50 discount coupon toward a Logi Circle camera.
"Our partnership with Logitech makes it even easier to bring a new pet into your life," said Cynthia Kopec, the chief operating officer of San Francisco SPCA. "We want to help adopters find their perfect match – our goal is a loving home and lasting bond. We find homes for approximately 5,000 animals every year, and we're excited that the Logi Circle will help our adopters stay connected with their pets throughout the day."

"We do our best to prep adopters so that the transition to a new home goes smoothly for both the pet and parent," said Jean Weber, director of animal protection at MSPCA-Angell. "When Logitech introduced us to the Logi Circle, we knew the camera could help the relationship between the parent and pet thrive."
If you don't live in SF or MA, you're not left out. People who don't live in these areas also have a chance to win a Logi Circle from April 29 to May 31. All you need to do is share a video or a photo of your pet using the #PetProud hashtag.
Easy to setup home security cameras like the Logi Circle make it very easy to check in with your pets while you're away from home. Whether you catch them napping, eating or red-handed making a mess, cameras like the Circle are a good way to keep an eye on your furry friends.
For more info about this promotion, visit Logitech's Blog.