We use affiliate links. If you buy something through the links on this page, we may earn a commission at no cost to you. Learn more.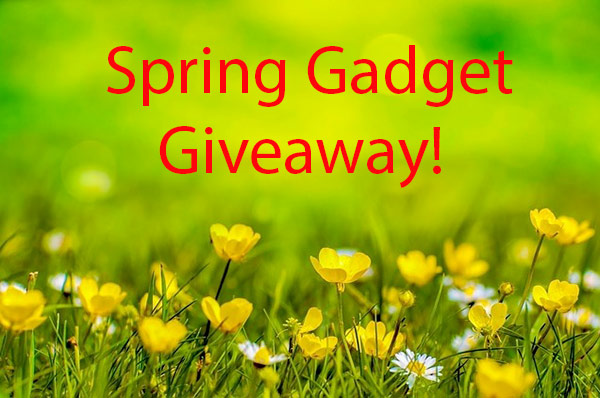 Two weeks ago we had a contest to celebrate the end of winter and the start of spring. I had so many prizes to giveaway, that I decided to break it up into two contests. One very lucky person will win a giant prize pack of 12 different prizes. So click through to read the details on each of the prizes and then submit your entry for a chance to win them!
Prizes:
1 person will win a prize pack consisting of 1 of each of the 12 products shown below: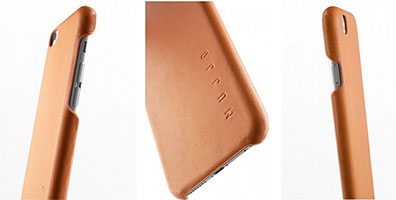 Mujjo Leather iPhone 6/6s case
This is a signature full-grain leather case that is equipped with Moulded Edge Technology to withstand the wear and tear caused by friction against jeans pockets.
Price: €33.02
Website: https://www.mujjo.com/cases/iphone/iphone-6s/leather-case-for-iphone-6s-tan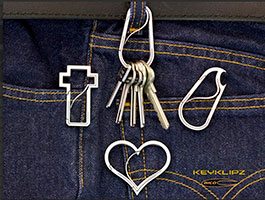 Bico Australia Keyklipz
Cool titanium key holders that easily clip to your belt loop, bag, etc. The winner will be able to choose any two Keyklipz that they like. There are four designs in brushed (hand polished) or stone finish, and 4 shapes that include bottle opener, tear drop, heart or cross Keyring /Carabiner.
Price: $34.15 – $40.98
Website: www.bico.com.au

Ballistic: Explorer
Rugged case caters to an active lifestyle with 8 ft. of high impact drop protection built into a pocketable form factor
Delivering 8 ft of drop protection, safeguards against day-to-day toughness
Features an integrated durable screen protector for added peace of mind
Crafted with active latches for easy installation and removal from the device
Slim design allows for easy stashing in pockets and bags
Price: $40
Website: www.GoBallisticCase.com

Boogie Board: Jot 8.5
Boogie Board's most popular eWriter is now 50% brighter and works with the new iOS app to easily save and share, while eliminating the need for paper
Exceptionally bright reflective LCD is engineered to feel like writing with pen on paper
Sleek, ultra-thin & light product design makes it ideal for the home, office, school, or on-the-go
Free companion iOS app lets you view, edit or share your notes, drawings or doodles
Built-in kickstand and magnets on the back make it easy to leave notes, to-do's or messages for family members or roommates
Battery life lasts up to 7 years without needing a new battery
Boogie Boards are eco-friendly, with each eWriter saving over 50,000 sheets of paper
Available in Blue, Pink and Gray
Price: $24.99
Website: www.myboogieboard.com

Zuli
Connect your lights and appliances to Zuli Smartplugs, control them from one app, and enable them to adapt to your presence in your home
Zuli Presence™ requires a minimum of 3 Zuli Smartplugs: When your home has Zuli Presence, any room with a Smartplug will know if you're there or not and will adapt to your presence
See your energy consumption at a glance with data on your energy usage, estimated monthly cost, carbon footprint and more
Create schedules for your lights and appliances, and never think about them again
Ensure the perfect lighting every time. Adjust every light like it has a dimmer, even when it doesn't
Control: Tap on, tap off. Stay comfortable while controlling lights and appliances from the Zuli app – you don't even have to move from your spot on the couch
Zuli works with Nest – Add a Nest Thermostat to your Zuli app and experience a new level of integration between your devices
Zuli also integrates with Philips Hue lightbulbs
Zuli Smartplugs use Bluetooth Smart
Download the Zuli App for free on the App Store; Compatible with iPhone®4s or later and iOS 7.1 or later
Price: 3-Pack: $159.99
Website: https://zuli.io/

TrackR: bravo
Thinnest tracking device to locate any lost or misplaced item in seconds
Keeps track of keys, pets, bikes, mobile devices or anything  else you value that may go missing
Two-way ringer means your phone can find anything connected to your TrackR bravo, and anything connected to your TrackR bravo can find your phone, even on silent
Uses TrackR's Distance Indicator to find items within 100 ft. via Bluetooth or Crowd GPS to find items world-wide
Features beautiful anodized aluminum construction for the thinnest and most durable tracking device
Custom separation alert notifies you before you leave items behind
App integrates with home Wi-Fi and Nest network to disable alerts from sounding when wandering around the house
Uses a reusable battery which cuts down on lifetime costs, and keeps the crowd GPS network strong
Named #155 on Inc. 500's list of the nation's fastest growing companies in 2015
Price: $29.99
Website: www.thetrackr.com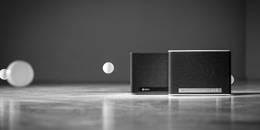 Raumfeld One S
It would be difficult to find a speaker as small as the Raumfeld One S that can do more or sound better. The small enclosure is packed with sophisticated audio technology: A 2-way system uses a coax tweeter/midbass driver for clear, precise levels along with side-mounted passive bass radiators to achieve a respectable low end driven by a powerful integrated class D amplifier. Rubberized preset buttons provide instant access to favorite streams, even if your hands are damp from washing dishes.
An incredibly flexible little system, the One S can be used as a single speaker solution or configured to operate as a wireless stereo pair with separate left and right channels together with an additional One S. Part of the modular Raumfeld system, the One S works seamlessly with all other Raumfeld devices in your network.
Cost: $249.99
Website: Amazon

Qardio: QardioArm
Portable, wireless and stylish Smart Blood Pressure Monitor that fits into your daily life
Clinically validated to accurately measure systolic, diastolic blood pressure as well as heart rate, and includes irregular heart beat detection
Easily measure, record and share data with your family or doctor using the Qardio App which automatically stores your data in Qardio's secure cloud
Track your measurements over time with smart charts, trends and stats
PLACES allows you to monitor your blood pressure across multiple locations to help you understand how your lifestyle impacts your health
Compatible with iOS (7.0 or later) and Android devices (4.4 or later)
Works with Apple Health and integrated with Apple HealthKit
Available in a variety of colors to match your personal taste and style
Price: $99.00
Website: www.getqardio.com

Bracketron: Xventure TwistX 360
Mounts work with any camera and rotate to capture all angles of adventure
Developed with outdoor enthusiasts in mind, perfect for any sport or weather
Universal, compatible with any action camera and includes ¼" comb adapter
360-degree rotation for unique shooting angles with adjustable lock feature for added control
Lightweight and comfortable for active wear and lifestyle
Clip Mount: Durable clip attaches to any backpack or strap
Price: $9.99 – $49.99
Website: www.bracketron.com

Turcom: AcoustoShock Wireless, Shock-Resistant Speaker
Durable, water-resistant speaker packs powerful sound in a compact, portable design

Tough Casing Design: Durable rubberized casing makes it resistant to drops and harsh environments
Powerful Audio: Two drivers produce a total of 30 Watts, producing loud yet clear audio. Dual speakers produce 2.2 channel stereo sound. Two rectangular, passive sub-woofers and the casing design produce deep bass.
Extended Battery: 8,000 mAh battery capacity powers the 30 Watt dual speakers and ensures 7 hours of playtime
IPX5 Water & Shock Resistant: Durable build allows it to withstand exposure to water, sand and dust.
Portable: Despite its power and large battery capacity, the speaker weighs 1.4 lbs. A built-in retractable handle makes it easy to carry.
Device Charging: The battery included in this speaker can also charge other devices through its USB outlet.
Hands-Free Calls: Integrated digital microphone allows you to convert the speaker to speaker-phone mode.
Price: $89.99
Website: www.turcomusa.com

Turcom: AcoustoShock Mini
Compact, wireless Bluetooth speaker designed to effortlessly mount on any bicycle's handlebars
Weighing in at a mere 9.5 ounces, this portable speaker can be carried along for any outdoor adventure
Handheld design also boasts a carefully crafted IPX 6 Marine-Grade Resistance Rating and rugged exterior to survive rugged elements and active lifestyles
Built with a 3-watt speaker to produce powerful and high-quality sound
Features silicone finishing to enclose ports and speaker drivers to prevent dust and sand entering the speaker itself
Price: $37.99
Website: www.turcomusa.com
How to enter (please read carefully – any missed steps and your entry will be disqualified):
1. Between now and 03/29/2016 midnight EST leave a comment on this page answering these questions:
Would you rather we posted shorter news and reviews more frequently, or longer more detailed news and reviews less frequently?
Do you like video reviews more than written reviews?
Which do you like best, team reviews/articles or individual reviews/articles?
Get a 2nd bonus entry by tweeting:
Celebrate spring and win a giant prize pack of 12 gadgets from @thegadgeteer http://wp.me/p3LRkH-OYM
Get a 3rd bonus entry by linking to The Gadgeteer home page on Facebook.
Make sure you come back to this page and leave a separate 2nd and 3rd comment with a link to your tweet and / or Facebook post. To get the links for Twitter and Facebook, just click the time stamp of your post and it will give you the page with that post so you can grab the link.
At some point on 03/30/2016, I'll pick 1 random winner using random.org. The winner will be contacted by email and will have 48 hrs to claim their prizes. If I do not receive an answer to my emails in that time period, I'll do other random.org drawings till the prizes are gone.
Rules:
1. Only one entry per person (warning: I check IP addresses).
2. Gadgeteer writers and family members may not enter this contest.
3. the-gadgeteer.com is not responsible for any lost packages or incorrect shipping addresses.
4. the-gadgeteer.com is not responsible for the winner not accepting their prize offer within 48hrs. The winner will be posted on this contest page, in the contest page comment section and will be emailed. Check your spam folder.
5. Winner must have a US shipping address.
Update 03/30/16:
The winner is #31 Mark Ryan. Congrats to Mark and thank you to all the sponsors who helped make this a successful contest!
THIS CONTEST IS NOW CLOSED