The Gadgeteer is supported by readers like you! If you buy something through links on our site, we may earn an affiliate commission. Thank you! Learn more.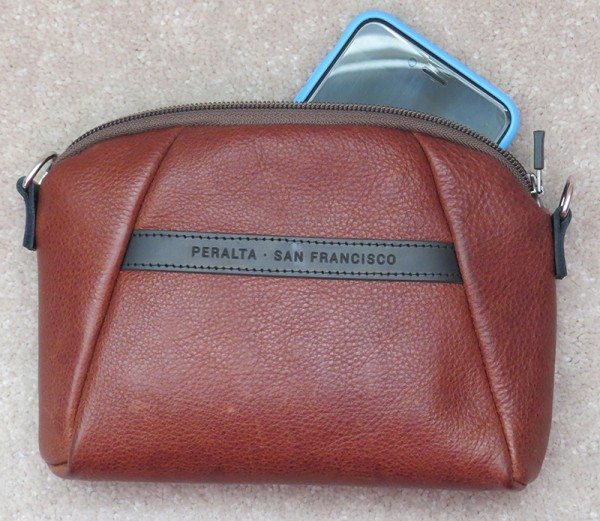 Being someone who prefers utility to fashion, I have used the same purse for over a year. My go-to purse is big enough to fit my iPhone 6S Plus, money, cards, and my keys. Therefore, it's not a very big purse. The Abby iPhone purse by Peralta Bags (a spin-off line of women's bags from Waterfield Designs) seemed very similar, except it had a dedicated sleeve for my phone rather than having the phone hanging free. It seemed time for a new purse, so I thought I'd try it out.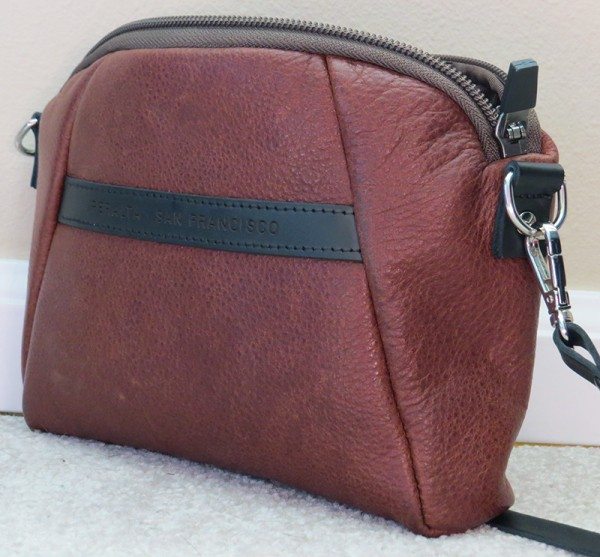 My first impressions with this purse was that it was sleek, stylish, and seemed to be quite well made. There were a few scuffs on the leather from shipping, but honestly, after three weeks of daily use and being thrown into a tennis bag, this purse has held up extremely well and still looks great. Scratches and scuffs are the biggest thing I worry about and after three weeks I am no longer worried with this purse.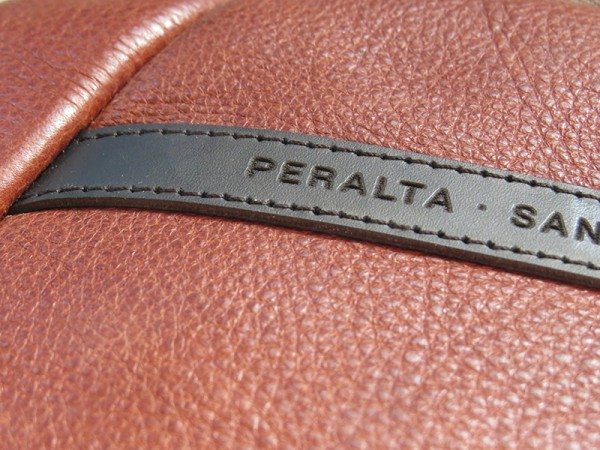 The stitching is even with no mistakes, and the branding on the front does not stick out much at all.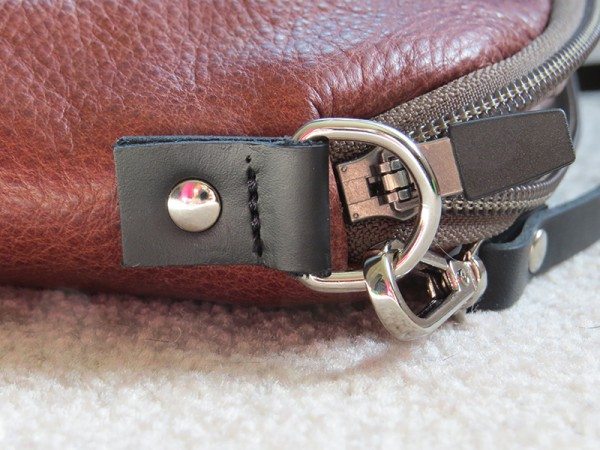 There is the option to use the purse as a clutch or wear it cross-body with the included strap. I never used it as a clutch, but the length was great for wearing it across my body, which is good, since there is no way to adjust the length of the strap. If you are on the short side, this will hang pretty long. My height is 5 ft 6 inches, and it rests comfortably at my hip.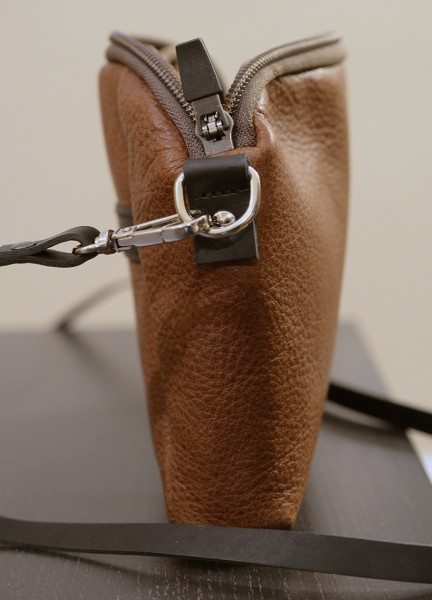 The D loop for attaching the strap is held firmly by reinforced stitching and a rivet. It is very sturdy and I have no worry that it will come apart. The strap itself is well made, and the clasp is solid metal with a rotating base so the strap doesn't get twisted up. The zipper is well made and it zips up smoothly and completely.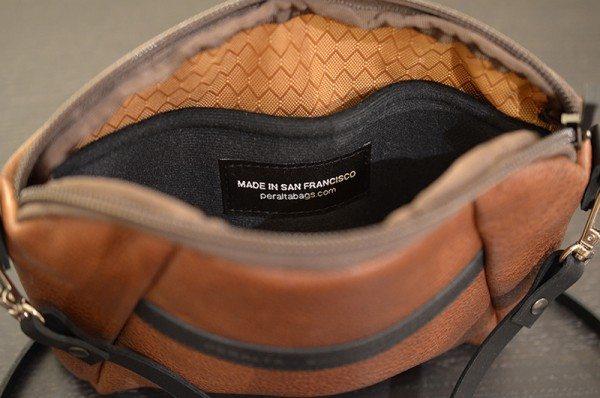 Inside of the purse, you have the main attraction, which is the soft sleeve for holding your iPhone. It is best to face your phone screen inward against the soft black fabric, as the other side is not as soft. I was using a thicker bumper case on my phone for a while during this review, and while it fit inside of the sleeve, it took a bit of extra work. When I changed back to the thinner case, it slid in easily. If you use an Otterbox or heavy duty case for your iPhone 6/6S Plus, it may not fit in this sleeve too well, if at all.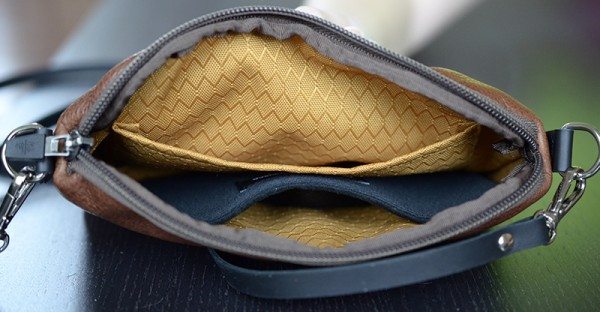 A bold, golden-yellow fabric covers the inside of the purse. Other than the phone sleeve, you have an open top pouch, and the center for storing your things. For me, this worked great, as I slid my card wallet in the top sleeve, my keys and small odds and ends went in the middle, and my phone went into the black sleeve. I have a slightly larger than normal collection of keys, and I can still zip the purse up without any problem. I really liked how it was big enough to hold all that I wanted, but still small enough to look good on a date night.
Other than the larger case and non-adjustable strap potentially being an issue, I could find little that I disliked about this purse. I love how my screen is protected and in a different compartment than my keys now, and it is so lightweight that I sometimes have to touch the purse to realize it is there. It looks great with most outfits that I've worn, and seems like it will last for quite some time without breaking down. Of course, with the hefty price tag, you would expect quality, and it seems like this purse delivers.
Source: The sample for this review was provided by Peralta Bags. Please visit their website for more information.
Support The Gadgeteer
:
The Gadgeteer is supported by readers like you! If you buy something through the links on our site, we may earn a small affiliate commission. Thank you! Learn more.
Product Information
Price:
$89.99
Manufacturer:
Peralta Bags
Pros:

- Very well made
- Small, yet fits enough for a day's use
- Stylish

Cons:

- A bit pricey
- Thicker iPhone 6 Plus cases can make sliding into iPhone area difficult