We use affiliate links. If you buy something through the links on this page, we may earn a commission at no cost to you. Learn more.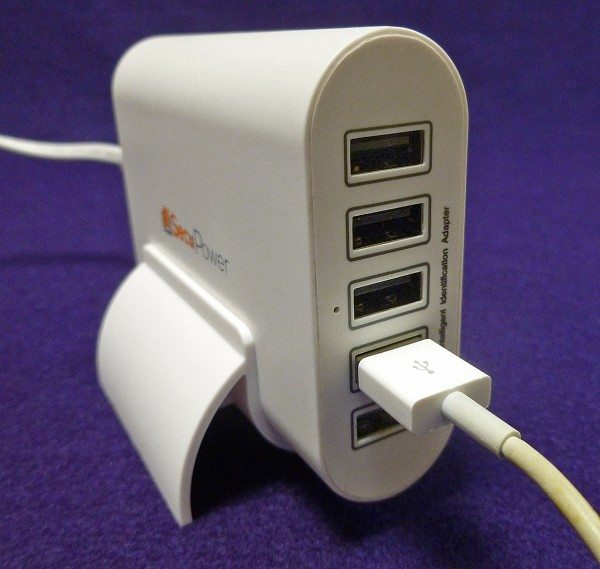 It's come to this. In today's ever-increasing reliance on powered smartphones, tablets, Bluetooth speakers and any other gadget we're addicted to, they have one thing in common: they all require charging. If you have a family, charging can become a hassle when outlets around the house get clogged with charging plugs. It's similar to not having enough bathrooms available in the morning in an older home. A few companies have designed fancy charging stations, but I've always gravitated towards simple, powered USB hubs. They're the extension cord of the modern age, only much safer. The SecuPower 50W 5 Port USB charger is such a hub.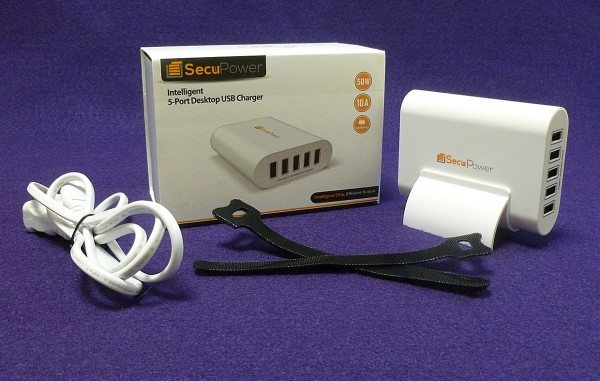 Granted, there are plenty of hubs available and they all do pretty much the same thing. What helps make them unique is build quality and features. The SecuPower USB charger is a solidly-built 5 port charger that plugs into an outlet and can charge any USB powered device. However, what's particularly nice about the SecuPower is that every port is capable of fully charging any device from 10A up to 2.4A per port (the charger will max out at 10A if all 5 ports are used). Many multi-port chargers only dedicate a single port to the more power-hungry 2.4A devices.
Note: 1A to 1.5A devices are usually smartphones and smaller battery devices. 2.4A charging is for larger tablets like the iPad and portable power banks/batteries.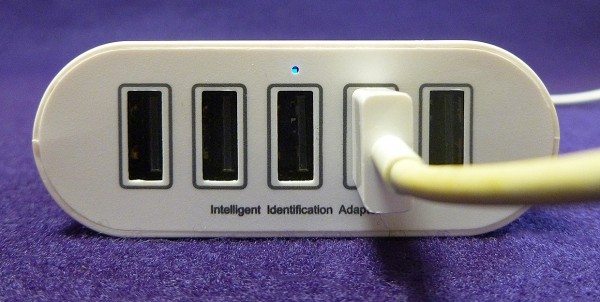 Each port being able to fully charge any USB device is nice, but it gets better. The SecuPower USB charger can intelligently detect what device has been connected and deliver exactly how much power is required to charge that device in the shortest amount of time—no matter which port is used. You don't have to think about what device is plugged into which port. Each port will also guard against current and voltage fluctuations as well as short circuiting, so it's a bit of extra security. There's a small LED light that let's you know that the device is securely connected for charging.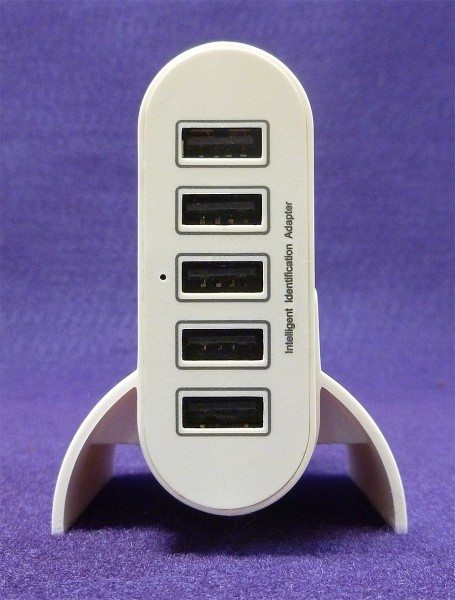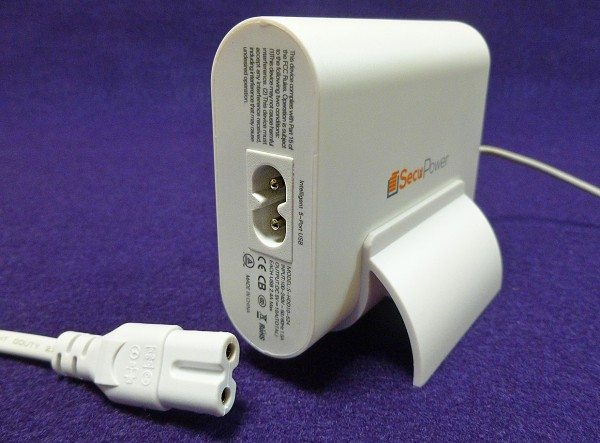 The SecuPower USB charger comes with the standard 100-240V plug for worldwide travel capability and a stand for holding it upright. The stand is light, so it may have difficulty helping the SecuPower USB charger remain upright from the weight and pull if 5 cords are plugged in simultaneously. Also included are two velcro cable management straps, but they're not practical unless the cords are to remain in place. I'm saving mine for other uses.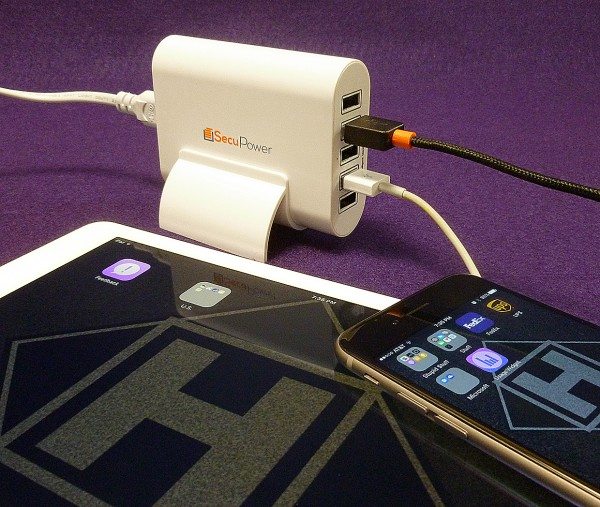 The SecuPower USB 5 Port charger is one of those simple items that once used, it becomes indispensable. At $30 from Amazon, it's also an affordable way to help keep all of your devices fully charged and ready to go.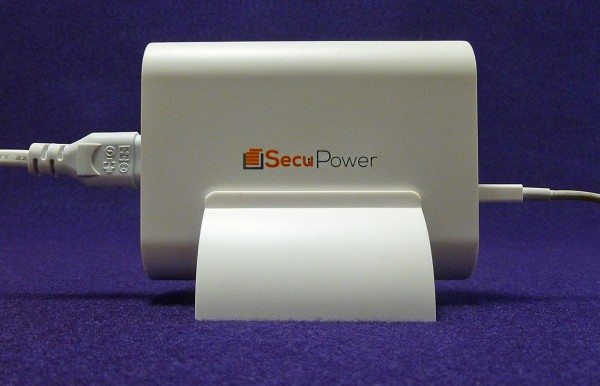 Source: The sample for this review was provided by SecuPower. Please visit their site for more info and Amazon to order.