We use affiliate links. If you buy something through the links on this page, we may earn a commission at no cost to you. Learn more.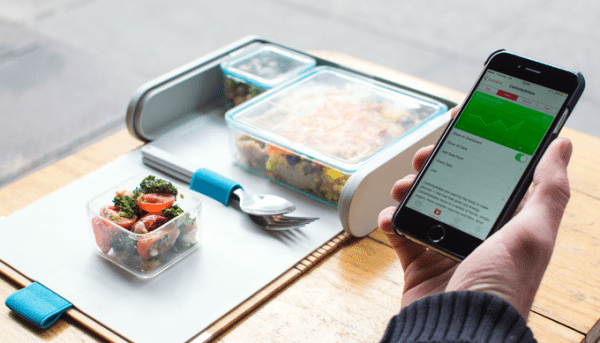 Lunchtime at work can be a tricky proposition. You rarely have the luxury of many options, and as menus rotate, lunch becomes a daily hit-or-miss ordeal.  Packing your own meal has the potential to be more cost-effective, nutritious, and consistently delicious; it also has the potential to be time-consuming and more hassle than it's worth. Prepd Pack attempts to make preparing your own lunch a more streamlined and orderly affair.
At its core, the Prepd Pack is a stylish lunchbox and modular container system. The microwaveable and leakproof containers come in interchangeable sizes and can be combined for different configurations depending on the meal. Useful additions include magnetic cutlery and integrated silicone eating mat. An insulated sleeve which keeps your food hot or cold is also available (not included).  Where Prepd seeks to go from cleverly designed lunchbox to innovative meal system is with the mobile app. Designed for your iOS or Android phone or tablet, the free software includes a number of recipes, curated by nutritionists and chefs, which have been specifically tailored to suit the modular containers. Trying to ascertain how much to prepare and what quantity of groceries to purchase can be a significant headache, and Prepd manages this for you, even generating a grocery list. The app also has nutritional information for the included recipes and can forward the data to HealthKit for iOS.
Prepd is currently being
funded on Kickstarter
, and the campaign concludes on February 26. The base model comes with 1 lunchbox, 1 set of cutlery (fork, knife, spoon), and 1 set of containers for $50; many other combinations are also available. Because of the number of backers, each Prepd Pack now comes with a free set of chopsticks. Estimated shipping date is June 2016.