We use affiliate links. If you buy something through the links on this page, we may earn a commission at no cost to you. Learn more.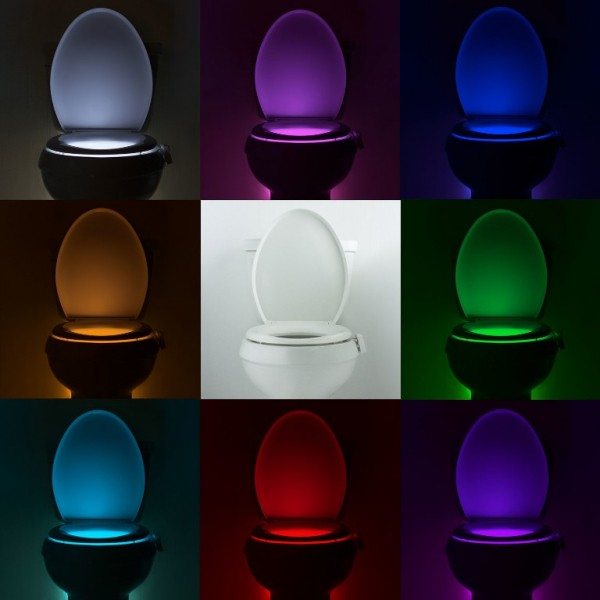 Many people use nightlights to avoid having to stumble around in the middle of the night to use the bathroom. However, nightlights remain on throughout the night using up unnecessary electricity and some are a little too bright and may disturb your sleep. And no one enjoys turning on the bathroom light in the middle of the night either. The IllumiBowl Motion Activated Toilet Night Light is a different type of bathroom nightlight that may solve all these problems. Using three AAA batteries, it has a light sensor and will only activate in a dark room, and a motion detector which automatically turns it on when you walk into the bathroom and when you leave.  It will automatically shut off after two minutes when no motion is detected.
You install IllumiBowl using a suction cup applied to the side of your toilet that faces your bathroom door. The base unit has a thin adjustable arm that contains the light which folds over the lip of your toilet bowl so that the light shines down into the bowl. It is splash proof and easy to clean using cleaners you already have. You can set the light to turn on using one color or rotate through multiple colors (red, orange, teal, green, blue, purple, pink, and white) when it is activated. The IllumiBowl Toilet Night Light (Motion Activated) sells for $19.99, but is currently on back order according to the website and will start shipping again in 3-4 weeks.