We use affiliate links. If you buy something through the links on this page, we may earn a commission at no cost to you. Learn more.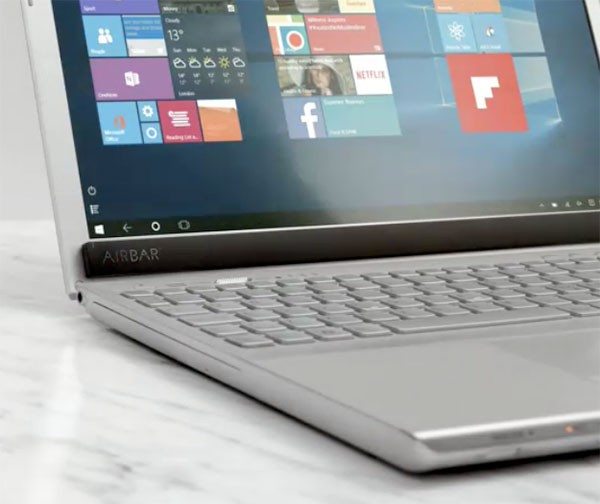 Using tap and swipe gestures with our phones and tablets has become second nature, but that type of input control has yet to really take off with our laptops and desktop computers. The AirBar may soon change that. The AirBar is a thin black module with a USB connection that has been designed to sit below your laptop's display. It doesn't require any special software or setup. Just plug it into a Windows PC or computer running Chrome OS and your computer is suddenly touch enabled. According to Remo Behdasht, SVP Business Development at Neonode:
"Imagine taking a non-touch PC, and within seconds making it a touch interactive device. Our sensor does not require installation of new drivers or lengthy instructions. The user simply connects AirBar and can then start to interact with the display immediately – it´s Plug and Touch. Compared with today's PCs with built in touchscreens the AirBar sensor keeps your high quality matte display glare free and without greasy finger prints."
For a limited time the 15.6 inch version of AirBar is going to be available at www.air.bar for an introductory pre-order price of $49. There is no definite news yet on when it will actually ship, but the rumor is sometime after the Consumer Electronics Show (CES) in January.