We use affiliate links. If you buy something through the links on this page, we may earn a commission at no cost to you. Learn more.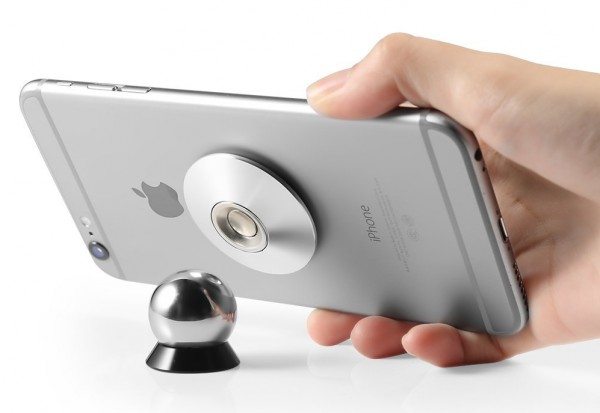 Most of us use our smartphones in our car for navigation, music, podcasts, etc. Unless you're an early adopter of Android Auto or CarPlay, chances are you need a safe and easy way to keep your phone accessible while driving. It's not hard to find a smartphone mount for your car, they're a dime a dozen on Amazon. What is challenging is finding one that's compact, easy to use, and reliable. EasyAcc makes a small, magnetic mount that claims to meet that challenge.

In the box
Ball mount
Magnetic phone attachment with adhesive pad
2 extra mount adhesives
Alcohol wipes
The EasyAcc mount is easy to install. You decide where you want to place the mount and clean the area with the alcohol pad. Next, you remove the paper backing from the bottom of the ball mount's adhesive pad and secure it to your vehicle's dash. As you can see, at 1.3 inches deep by 1.73 inches wide, the mount barely takes up any space on your dash.
Once you've attached the mount to your dash, you press your phone against the large, magnetic disc with the black adhesive pad. This attaches the magnetic mount to the phone.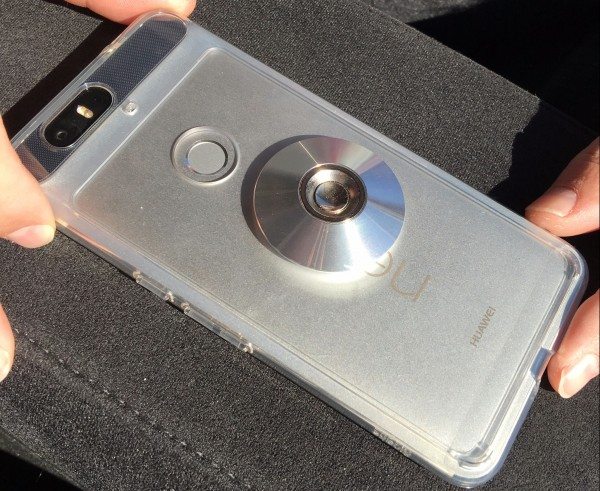 The above picture is what the disc looks like when attached to the phone.
Once the magnetic disc is attached, you can mount the phone to the ball mount in almost any position; the mount provides just under 360 degrees of rotation. You can see, even with the phone attached, your view of the road is hardly obstructed.
The magnet that attaches to the mount is very strong. It's actually pretty tough – in a good way – to remove the magnet from the mount. I wouldn't worry at all that the magnet would fall off the mount.
I do have two issues with the product. First, it doesn't come with directions and while setup was easy, it did take me a little while to figure out what the proper steps were. I read the Amazon reviews for the product and found a couple people had similar complaints.
Never miss one of our posts again. Sent MON, WED, and FRI with the latest gadget reviews and news!
I've used magnetic mounts in the past and they have all used a thin piece of metal that you slip into your phone's battery cover or case. When I first received the product, I thought they forgot to send the metal insert; however, I saw on their product page that the package doesn't contain a metal insert.
Next, I assumed the mount worked by resting your phone on the adhesive pad on the disc. Although I later discovered the adhesive is strong, it doesn't feel that way at first; I assumed your phone was held in place by friction alone. Laying my phone on the pad caused it to stick, but it was still easy to remove the phone by lightly pulling on it.
I actually drove around using the mount in this fashion for a while and it worked okay. My phone fell off the pad when I was on some bad roads though. For what it's worth, I saw an Amazon review where the author thought the same thing. They even wrote "nothing permanent attaches to your phone".
It was only by accident that I discovered the proper way to mount the phone. I must have pressed my phone onto the pad harder than I intended because when I removed it, the disc came off the mount and remained attached to my phone. It was then that I realized the disc is supposed to be permanently attached to your phone.
Now it's entirely possible that I'm a moron and this setup would be obvious to anyone else, but there is a reason it didn't seem obvious to me. This reason actually leads to me to my second issue with the mount – the silver disc is big and bulky. The disc is so big that I just naturally assumed it wasn't meant to be permanently affixed to your phone.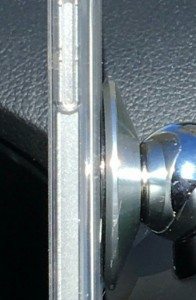 You can see above, the disc is just as thick as my phone with it's case on.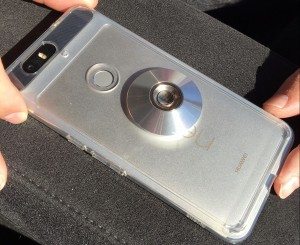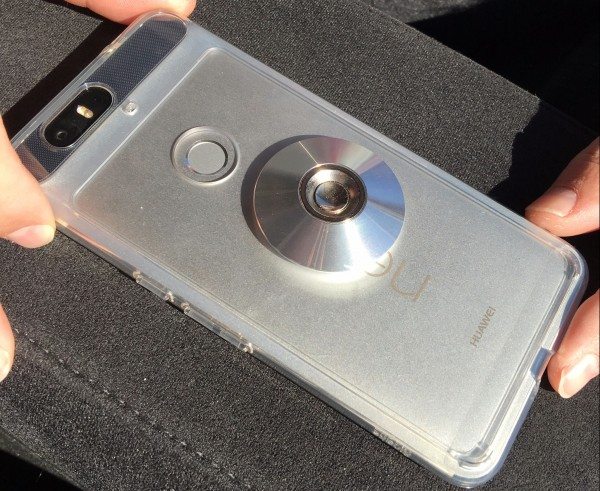 Additionally, at 1.73 inches in diameter, the disc is almost one third the height of my Nexus 6P and over half its width. For someone who's accustomed to slipping a sliver of metal into my phones case for a magnetic mount, this is way too big.
When mounted properly, the EasyAcc phone mount really is strong and secure. There is no doubt in my mind you could go off-roading and your phone will stay secure on the mount. The problem is, the mount's so strong because the disc is large enough to generate a gravitational force able to affect objects.
If you're like me and keep your phone in your pocket, this phone mount will not work for you; however, if you don't mind doubling the size and weight of your phone this would be a really great mount for you.
Source: The sample for this review was provided by EasyAcc. Please visit their site for more information and Amazon to order one.