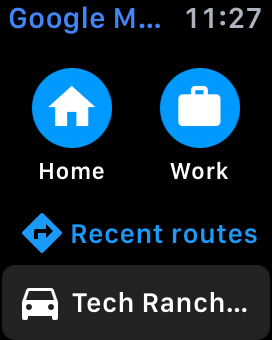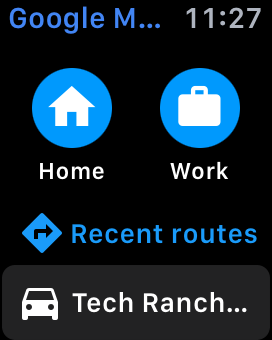 Google just released an update to Google Maps that brings Apple Watch support. When you set a route on your iPhone, the Google Maps watch app will automatically show you the directions, in text format, as you go. You can also scroll through upcoming directions to get an idea of where Google wants you to go.
To obtain directions directly on your Apple Watch, you can select directions to your home or to work (if you have them set up in your Google account), or directions to your last route. You can force-touch the watch to choose the travel mode — Driving, Transit, or Walking.
You can find Google Maps on the App Store.
The Gadgeteer may receive a commission on purchases made from affiliate links on our posts.