We use affiliate links. If you buy something through the links on this page, we may earn a commission at no cost to you. Learn more.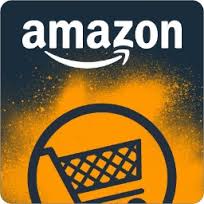 Some of you may have noticed a few weeks ago that Amazon has implemented a change in its Appstore. Amazon Underground is a new permanent program that Amazon has created to provide its customers "with over $10,000 in paid apps, games, and in-app items now FREE" every day via the web, 3rd generation or later Fire tablets, non-Amazon Android devices and Blackberry 10 devices that have the Amazon Underground app installed. The Underground app is essentially the Amazon Shopping app with the addition of these completely free apps. Only apps that meet Amazon's requirements can participate in Underground and will be completely free. This program also appears to take the place of the "Free app of the day" deals.
App developers who qualify are able to include their app in the Underground program. They must satisfy the following criteria (according to Understanding Amazon Underground):
Your mobile app must be available for download from at least one other app store, such as Google Play, and be monetized in at least one of the following ways:

The app is available for purchase for a fee in all other app stores where it is sold.
The app contains in-app items that are available for purchase for a fee.

Your mobile app must not contain any subscription in-app items.
The features and gameplay of the Amazon Underground version of your app must be substantially similar to or better than the non-Underground version.
When you submit your app to the Amazon Appstore, you must make your app available for distribution on at least one non-Amazon mobile device.
Amazon pays the app developers on a per-minute basis which is $0.002/min. in the U.S.
To determine the usage time, at the end of a 24-hour reporting period, Amazon calculates the total time aggregated (in milliseconds) multiplies it by the royalty rate, and rounds this number to the smallest unit of currency for your marketplace. For example, in the US, this number will be rounded to the nearest cent.
Thus in order to use any of these free apps, you must have "Collect App Usage Data" enabled under "App & Games Settings". What I find interesting is that it is unclear how Amazon will be making money with Underground to offset the amount being paid to the developers. Is the purpose just to expand the Appstore customer base to compete with Google Play?
Will this be a better option for developers? The money made on many apps is made through in-app purchases. Android Police points out that developers who use Underground are hoping to attract a vast number of users who would not spend money on in-app items while weighing the potential loss of revenue for those who would.
How does this affect app users like you and me? Well, the obvious is that we can get access to completely free apps through Underground that are not free through other sources, such as Google Play. However, in the process of reading about Amazon Underground, I found that some people are wary of the number of permissions that the Underground app asks people to accept. After looking briefly at the list of permissions in the Amazon Shopping app versus the Amazon Underground app, there appears to be a couple of additions ("send SMS messages" and "create accounts and set passwords") but the permissions are not drastically different from the original app. In addition, some users are simply concerned with sharing their app usage data, thus giving up more of their privacy. In this instance, it appears that it is only Amazon collecting that data in order to pay developers versus tracking for marketing purposes when developers use ads within their free apps.
If you are interested, you can download the Amazon Underground app here using your device if you don't already have it. Amazon Underground is only available to those in the U.S., U.K., France, and Germany.