We use affiliate links. If you buy something through the links on this page, we may earn a commission at no cost to you. Learn more.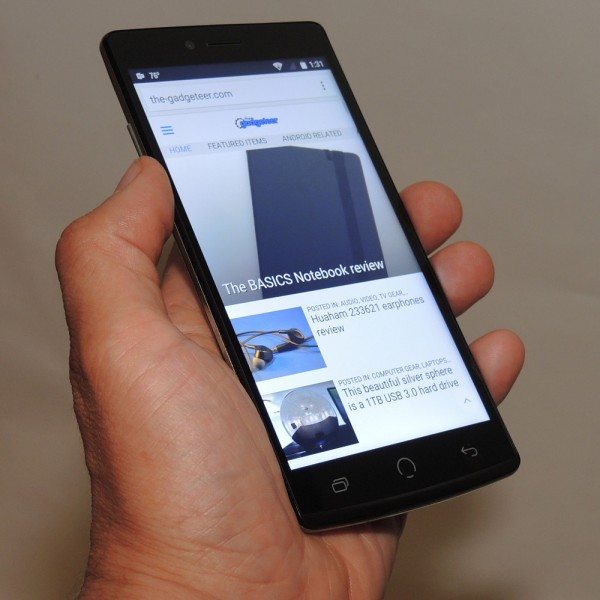 The bar for any smartphone or smart device keeps going up no matter what tier its specs and build quality put it in. This, in conjunction with the middle and entry level device pricing continuing to come down, only means a better and better bang for the buck. Add in the fact that Samsung and Apple are no longer the only noteworthy game in town, the other not so well known manufacturers are giving consumers more choices than ever. In this case, Nuu Mobile has sent me their latest and greatest, the Z8 to try out and see how it fairs in today's tough smartphone market. 
Note: Images can be clicked to view a larger size.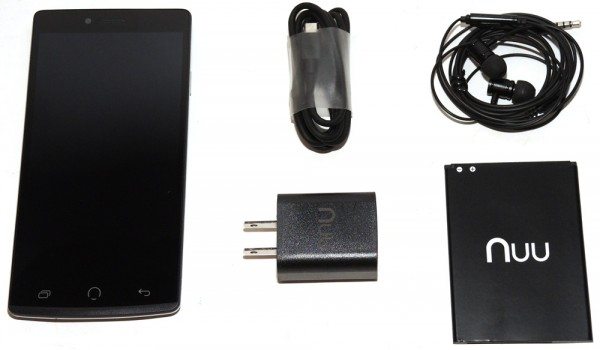 In the Box:
Z8 Smartphone
Battery
USB to micro USB Data Cable
USB Power Adapter
Earbuds with Microphone
Screen Protector
Microfiber Cloth
Quick Start Guide
Specifications: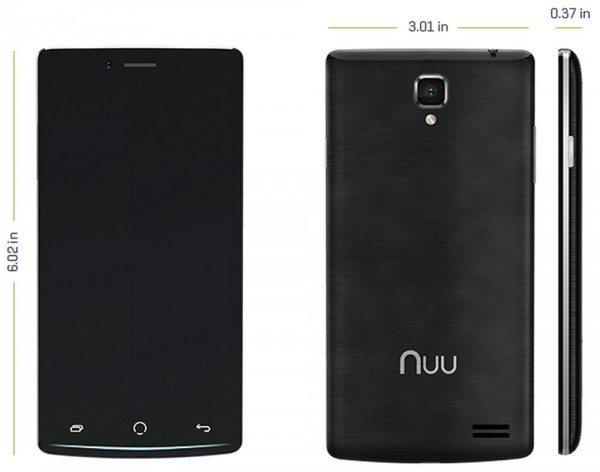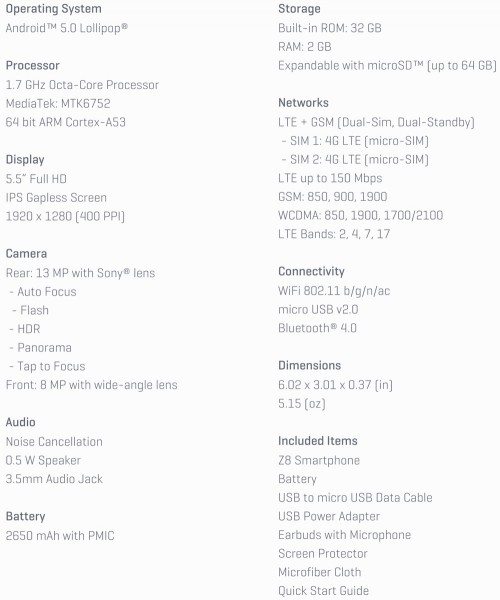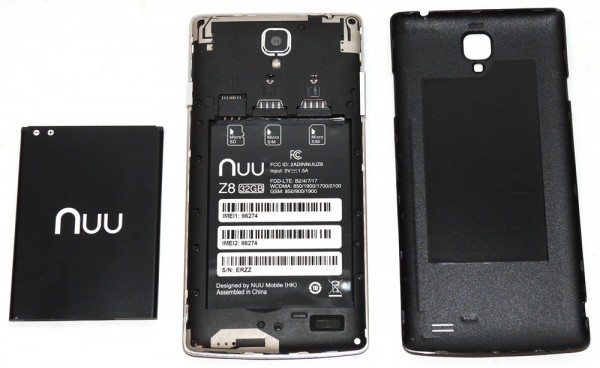 The Nuu Z8 is a classic looking Android smartphone running Lollipop 5.0 with an expandable memory slot, dual SIM card 4G LTE connectivity, removable battery, but sadly no wireless charging.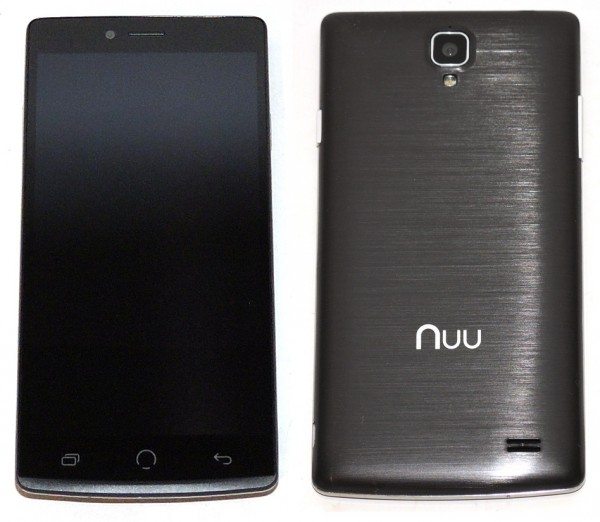 Form factor:
The Nuu Z8 looks like many other non-flashy mid-range/sized Android devices. Its thin brick design has a solid, proven utilitarian look and feel. In this case, the Z8 is what I would envision if the Nexus 5 and LG G3 had an offspring. The front sports a 5.5″ HD IPS screen (400 dpi), three virtual buttons along the base, hidden notification LED below the home button, wide-angle 8mp front facing camera, and standard ear speaker on top.
On the back is a 13mp camera with Sony lens and LED flash. There is a single cutout on the back cover for the speaker. The back cover is a glossy plastic with a faux metallic finish that does a good job resisting fingerprints. The cover takes a bit of effort to remove and does feel a bit fragile when doing so. As that is the only way to access the microSD card slot, dual SIM card slots, and the replaceable battery the cases flimsiness could become an issue.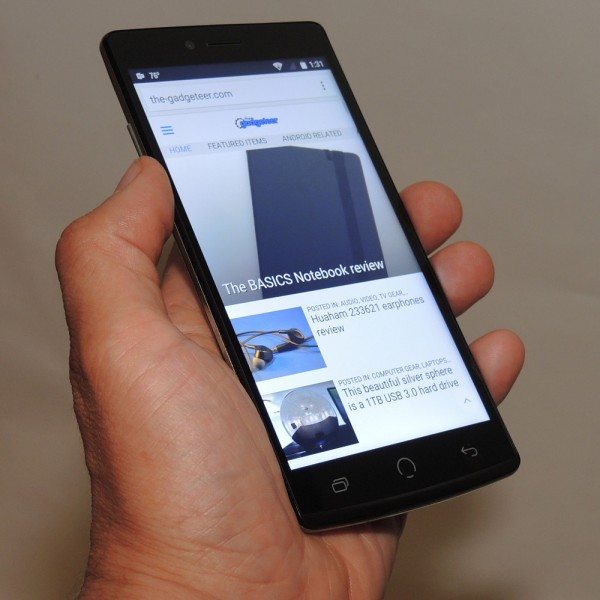 Like the LG G3/4, Nexus 5, Note 2/3/4 etc, the Z8's tapered edges allows for the device to fit securely and comfortably in the hand. The device is overall well constructed and does feel very nice and solid in the hand. It passes the Gadgeteer squeeze test with flying colors.
Performance:
The Z8 has a 1.7 GHz octa-core, 64-bit MediaTek MT6752 processor, Mali-T760 GPU and 2 GB of RAM under the hood. This processing ensemble proves a solid, no-lag performance. That does not include startup time.  When turning on the device the startup time feels like you're waiting forever.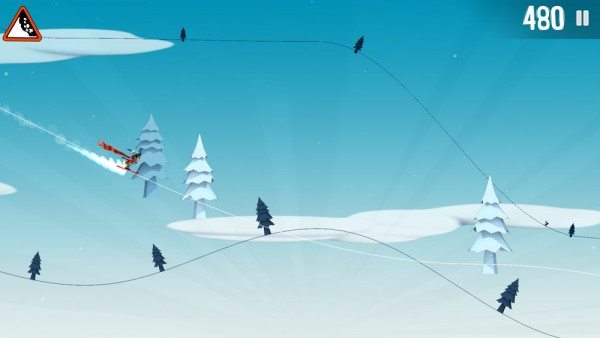 The Z8's gaming performance is a mixed bag. I was able to play Words with Friends and a few other 'simple' games without issue. I had the Gadgeteer Kid load and try a handful of his games that challenged both the CPU & GPU and the Z8 fell short on several of them. The picture above is a screen capture of Ski Safari and as you can see the skier is on a thin white line versus the snow covered slopes.
But on the flip side, I was able to stream a show via WiFi thru the Z8 to my Chromcast enabled TV while working out. The Z8 was able to do this without a glitch. However, an hour of watching chewed up more than half of its battery capacity. Overall, battery life is less than I would hope for. The Z8 does not even come close to a normal day of use…let alone a high use day.
Screen:
The Nuu Z8 has a 5.5 inch 'gapless' IPS LCD display, with a 1080p resolution (1920 x 1280) and a pixel density of 400 pixels per inch. While this device is not QHD, its full HD makes for a very nice viewing experience. The display is excellent overall, with a more subdued color reproduction than other 'flagship' devices (aka Samsung) and great viewing angles.
Dual SIMs: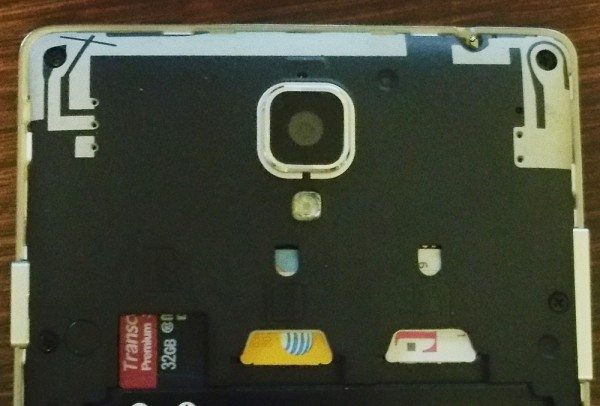 The most unusual/unique (at least for those of us here in the States) feature of the Nuu Z8 is its ability to dance between SIM cards.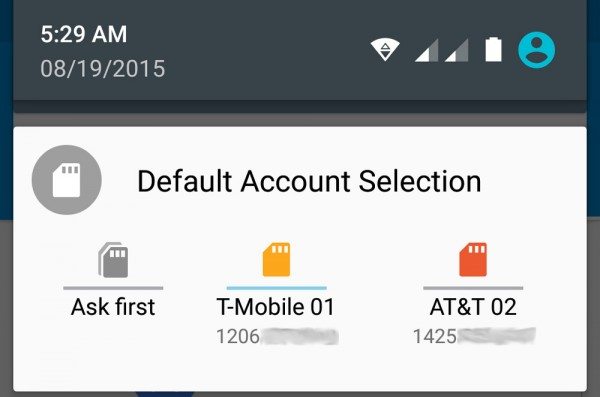 It is simple/easy to switch between the two SIM slots. It is both dual-LTE and dual-standby enabled.

The Nuu Z8 comes unlocked and is engineered to operate on most SIM card based, LTE networks.
Camera/picture quality: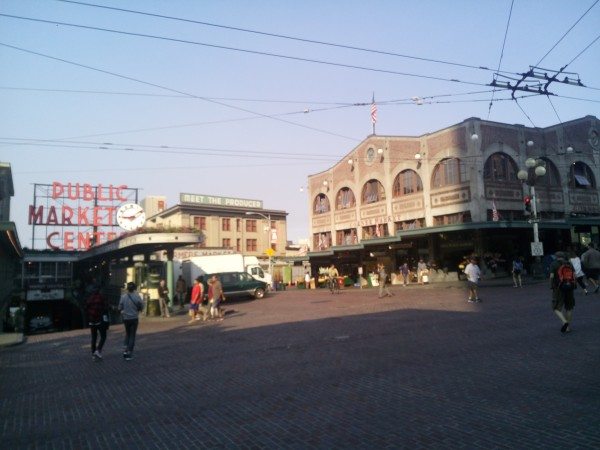 I found the Z8's 13mp camera mediocre at best, not even close to the picture quality that my Samsun Galaxy Note 4 can take. The coloring is true to life but when you zoom in on the picture you see a great deal of pixelation and lack of clarity.
Connectivity: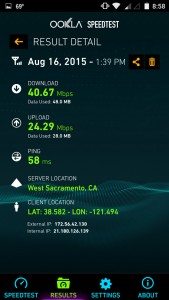 The Z8's call quality was very good. I had zero dropped calls or garbled conversations on either network. I was impressed, call clarity was as good as any smartphone I have ever used.
T-mobile's LTE speeds were lightning fast on the device, 40mb download / 24mb upload. Dancing the Net and streaming videos was seamless with little to no lagging at all.
WiFi connections were finicky at times. Occasionally I had to 'help' the Z8 reestablish a known connection after the screen went dark.
The Nuu Z8 is available in black and white with 16 GB or 32 GB built-in storage options. As you would expect/hope, all version have dual SIMs and microSD card slots.
Conclusion:
The Nuu Z8 is a well made, moderately priced, mid-range smartphone with many great features. Though it is not without its shortcomings, the main two being battery life and WiFi performance. Hopefully both issues can be improved with future OS tweaks. The Z8 is a solid performer at $300 but the bar throughout the Android world continues to go up, especially in the very crowded middle tier.
Source: The sample for this review was provided by Nuu Mobile. Please visit their site for more info or Amazon to buy one.
Product Information
Price:
$299
Manufacturer:
Nuu Mobile
Retailer:
Amazon
Pros:

Solid build quality
Good design
Excellent call quality
Great display
Acceptable performance
Stock Android

Cons:

Weak/finicky Wi-Fi connectivity
Distorted speaker output
Disappointing battery life
Mediocre camera/picture quality
No wireless charging