We use affiliate links. If you buy something through the links on this page, we may earn a commission at no cost to you. Learn more.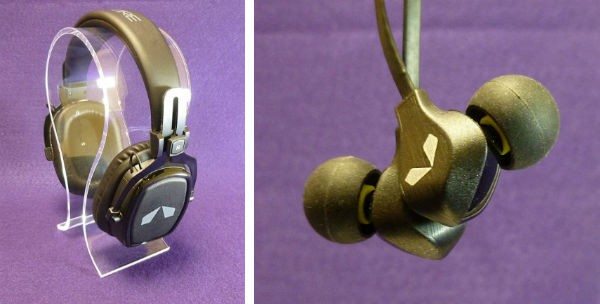 Sonic Unity may be new, but its founders are two veterans with a lot of experience in Audio. Rick Hopkins has a background in concert design, consumer and pro audio. He's worked concert events for Bryan Adams, Rush, Van Halen, Rod Stewart and The Rolling Stones. Ian Lim co-founded NuForce, a high-end audio brand that helped popularize the shift to digital audio. NuForce has been featured in Forbes magazine, Wired, Stereophile, The New York Times and Sound and Vision. Together, these two have introduced two new headphones: the over-ear Encore RockMaster headphone and the Rockmaster in-ear headphone. Both models have debuted on the Indiegogo crowd-funding site.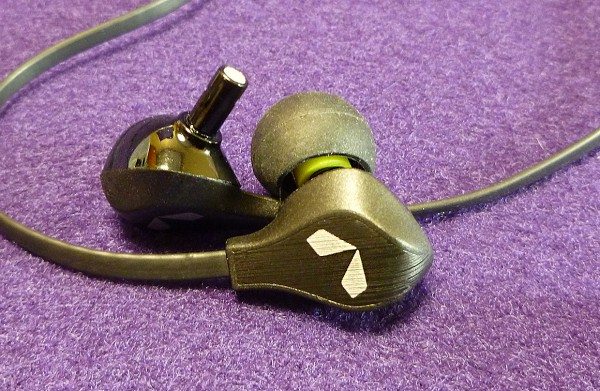 Sonic Unity provided me with finished prototypes of the RockMaster headphone and earphone to get my thoughts and impressions. Lets deal with the earphone first.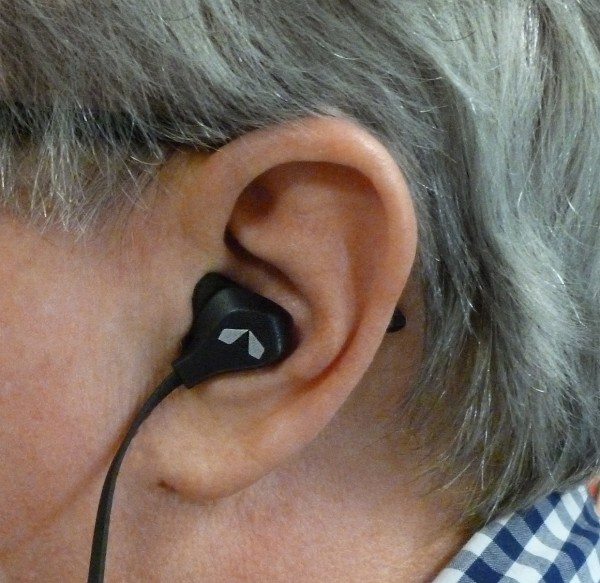 The Encore RockMaster in-ear headphone favors mid to high frequencies as opposed to overblown bass. I noticed this right away before I realized they are—in fact—hybrid earphones, a combination of a bass-friendly dynamic speaker coupled with a more accurate armature speaker. Ideally, this is the best of both worlds. This may explain why many headphone makers are developing their own hybrid earphones. The result of this hybrid approach is a warm bass sound that doesn't overwhelm. Plus the armature speaker provides more realistic mid to high frequencies which helps create a pleasing balance when done right. The RockMaster earphones are done right. Modern music tracks sound more bassy (because they are) and classic rock sounds like it was meant to—a bit shy on bass, but heavy in the mid frequencies where the vocals lie.
The Encore earphone is well made, but its design looks and feels a bit uninspired. However, the ergonomics are first-rate. They fit quite well with a curved shell that rests almost perfectly into the outside part of the ear. Keep in mind that no two ears are the same and these are universal-fit, so what fits me may not fit you. At first glance, the design is similar to earphones that wrap behind the ears, but the wire is made to hang down similar to most other earphones.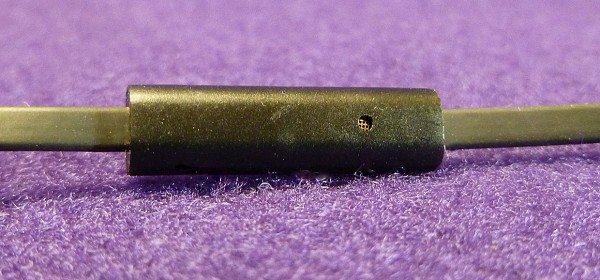 The cord is flat which helps—but doesn't prevent—tangling and microphonics (the rustling noise that occurs when the cord brushes against clothing). Included is a mic/remote connected to the left cord. They come with 4 sets of tips.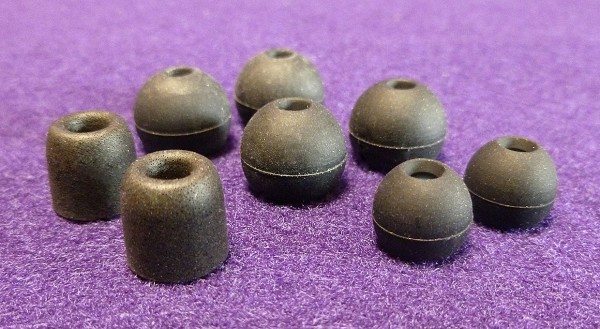 The RockMaster in-ear headphone is priced well within most budgets. The fact that it's a hybrid design only adds to the value.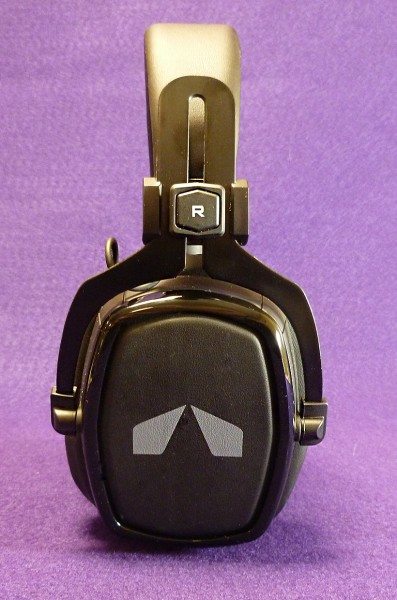 The RockMaster headphone is a big headphone. It has to be with its 50mm speaker—a full 10mm larger than most headphones. It's an over-ear, design, but the ear piece has a larger opening than other over-ear headphones I've tested. There is plenty of room under the RockMaster's ear cups. Depending on your preferences, these large cups may or may not be comfortable. Note that in a warm, humid environment, over-ear headphones may induce sweating.

The headphone is comfortable, but not in a luxurious way. The padding on the headband and especially the ear cups is soft, but not as firm as I would have preferred. The foam compresses too easily leaving me aware that there is hard material just behind the foam.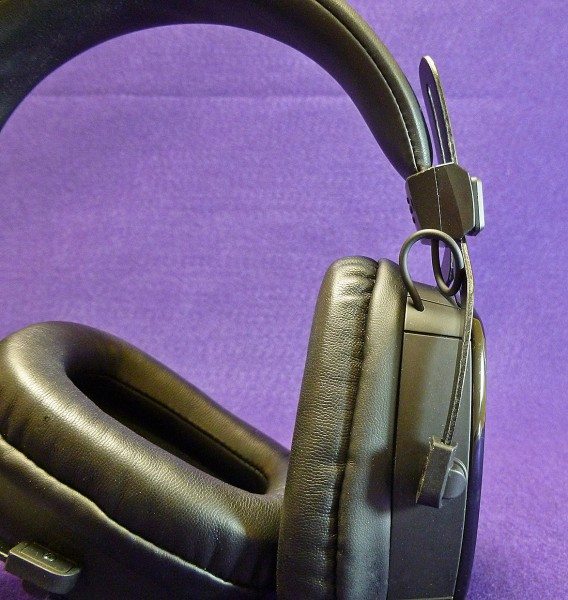 The frame is a sturdy metal with plastic ear cups, but the overall feel is not "plasticky" like some more popular (and more expensive) brands. There is a solid, quality feel to the construction. the mini plug is on the large size meaning that it may not fit some smartphone cases with smaller port openings. The mini plug does fit in my iPhone Speck case, but barely.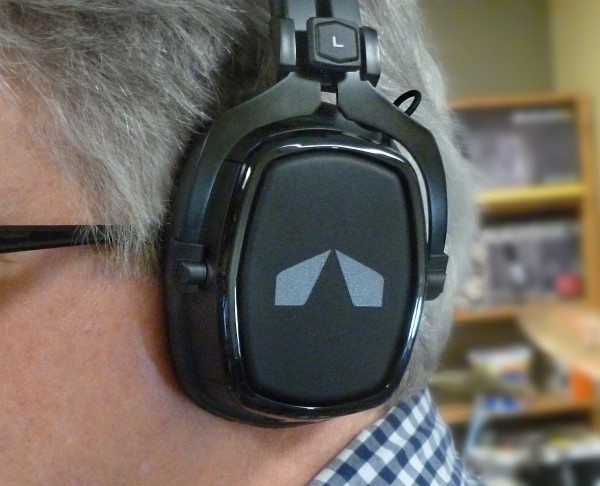 Even though the headphone (and earphone) is called RockMaster, don't let the name mislead you. They handle all genres of music with equal ease. The sound is fairly neutral, with no emphasis on any frequency. I like that. Soundstage is ok, but not great; mainly because these are closed-back headphones.
They're not the most accurate headphones I've ever heard, but distortion is well within manageable levels. The volume would have to be beyond the pain threshold to seriously distort. I have some bass-heavy songs that I use for reference and the RockMaster handled them with no buzzing or other unpleasantness. The audio remained warm and friendly with a even balance no matter what song was playing. This makes the Rockmaster a good all-round headphone as opposed to excellent headphones made for only certain kinds of music (yes, they do exist).
I can't say what the packaging looks like or if there are other accessories since these were finished prototypes shipped in poly bags. Encore is selling both the headphone and earphone (with packaging) for a limited time on the Indiegogo crowd-funding site for $30 each—half the retail price of $60. The $60 price is good; $30 is great.
Source: The sample for this review was provided by Sonic Unity. Please visit www.sonicunity.com for more information or Indiegogo to pre-order.
Product Information
Price:
$30 each U.S. (special Indiegogo price)
Manufacturer:
Sonic Unity Encore
Retailer:
Indiegogo
Pros:

Excellent price for Headphone and earphone
Hybrid design for earphone
Comfortable headphone
Good sound, especially when price is considered

Cons:

Uninspired design
Headphone padding compresses too easily