We use affiliate links. If you buy something through the links on this page, we may earn a commission at no cost to you. Learn more.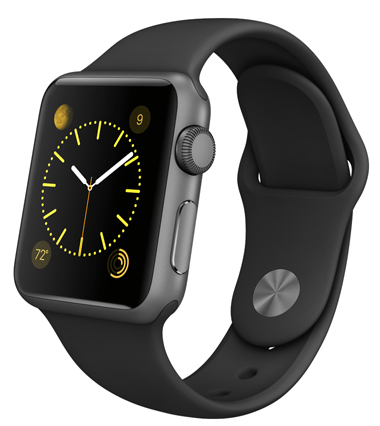 This is my response to John's article from yesterday. The Apple Watch has been out for 3 months now. I bought a 38mm Space Gray Apple Watch Sport at 12:07 a.m. Pacific Time on April 24, 2015. I showed up on my doorstep in Austin, TX, a week and a half later. I have worn it every day since.
I bought it for the notifications. I keep my iPhone in my pocket, and I keep the sound muted. However, I've become immune to the vibrations, and frequently experienced phantom vibrations, which led me to take out my phone a lot more than usual to check on things.
The Apple Watch solved this problem. A little tap on my wrist lets me know of messages and notifications. I've also found it handy to answer the phone on my wrist, especially while driving, because Austin has a ban on holding a cell phone while driving.
The watch has also made life a little easier in other aspects. It tells me my heart rate, both at rest and when I'm working out. I can set timers so easily using Siri. My next meeting is right on the watch screen, so I can tell at a glance where I need to be.
I can check the temperature outside (currently 99 degrees and climbing here). I use my watch to give me directions. It taps me one way when I get to a left turn and taps me in a different way for a right turn. I don't need my iPhone out to know where I'm going.
I carry my to-do and shopping list on my wrist using Todoist, which means I can push a grocery cart and look at my shopping list at the same time. And I adore Apple Pay.
Most of the initial complaints were battery life and how slowly the apps loaded. However, later reviews marveled at how long the Apple Watch could go without having to recharge.
Most nights, I put it on its charger at around 50% battery life. It doesn't bother me to charge the watch up every night. I'm already charging my iPhone and iPad Mini on a nightly basis, what's one more device?
App loading speeds have increased, too, via an Watch OS update, and Watch OS 2.0 promises even greater gains in app speed and functionality.
I love my Apple Watch. It does exactly what I need it to do and a whole lot more.