We use affiliate links. If you buy something through the links on this page, we may earn a commission at no cost to you. Learn more.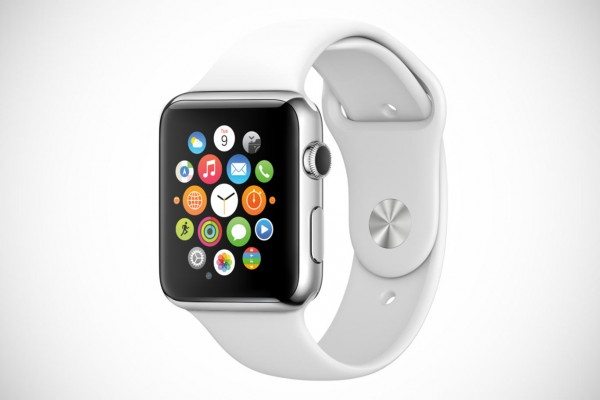 First, let me get this out of the way.  I am an admitted Apple fanboy.  Although I held off on an iPhone until last December when I finally made the Android to iOS switch with an iPhone 6+ (128 GB).  My main computer now is a 2013 MacBook Pro, and I also have a 2008 24″ iMac, an original iPad and an iPad Air.  When news first broke that Apple was coming out with a smart watch, I was excited and anxious for it to come out.  I read every rumor that came out on the numerous different technology blogs and Apple specific Web sites.  When Apple's Tim Cook finally unveiled it, I swooned.  As usual, Apple created a beautifully designed, and innovative product that seemed to raise the bar for all the other smart watches on the market.  Then I saw the price…
It wasn't simply that the Watch was priced way out of the range of the average consumer (from $349.00 to $10,000.00), I struggled to find a use case where it would make sense to anyone that I could imagine.  As usual for Apple when they release a new product, initial demand was off the charts, and they quickly sold out of their supply, and the delivery dates kept slipping further back.  Once the Watches started being delivered, I scoured the Internet for reviews, and the biggest complaint coming out was the need to recharge much sooner than the advertised 18 hours of battery life.  Reports starting coming in that if you listen to music, the watch could run out of power in 6.5 hours.  Apple's response of course was that the battery life will depend on the user, and what applications the user is using, which makes sense, but it also made me wonder.  This made me start to really question the value of a watch that could need recharging halfway through my day. I know I could always check my iPhone for the time (or have a backup "dumb" watch), and Apple claims that "reserve power" would let you see the time for 72 hours, but if a user is using all of the different applications that Apple wants you to buy and use for the Watch, you might find yourself relying on other devices (i.e., iPhone, iPod, portable charging solutions, regular watch) to accomplish the most common uses.  Remember, many of the Watch functions still require you to use your iPhone, so it doesn't replace that, but might save you a few seconds.
This brings me back to my initial question. Has the Apple Watch lived up to its hype?  According to industry analysts, as recently as this month, sales of the Watch have declined 90% since its initial release in April 2015.  Apple has been silent on their sales figures, but some reports show that initially, Apple was selling 35,000 Watches a day and now, just over 3 months later, sales are down to approximately 5,000 Watches per day.  So what happened?
For months we were treated to a slew of slick commercials from Apple that made a lot us squirm with delight.  We saw ourselves wearing the latest and greatest Apple status symbols.  Then, the ads stopped.  Suddenly, in the past few weeks, Apple has restarted a new advertising blitz for the Watch.  Their latest commercials feature a pair of attractive young women traveling to Asia together, and use their Watch to happily convert currencies at a local vendor, send cute handwritten notes to each other to ask for help out of an awkward social situation. Then there is the one with the pregnant young woman making a call on her Watch, a hipster sending his heartbeat to someone else (who also has to have an Watch to receive it), and a child playing Tic-Tac-Toe on his father's Watch on an airplane.  Are these functions and use cases really worth the money?
For me, I'll stick to my water resistant Citizen, Eco-Drive watch that needs no batteries, keeps itself accurate by connecting to atomic clocks, and is always ready to check without worry, and of course, carry my iPhone in my pocket.