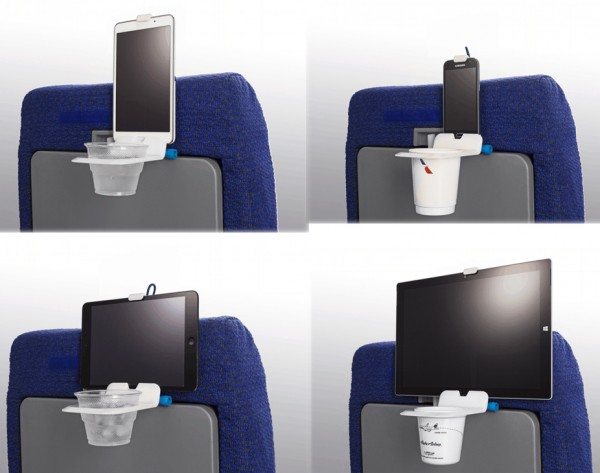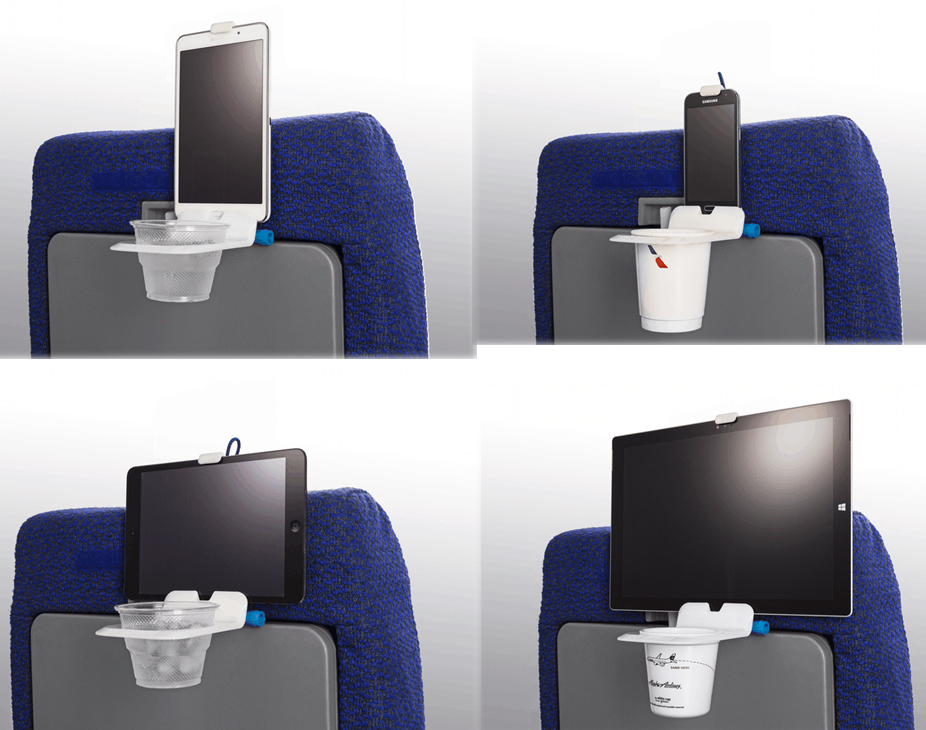 You can forget about giving up your leg room to the tray table in your already cramped airplane seat when you use the Airhook drink and mobile device holder.  Hook the Airhook over the top of the tray and then lock the tray back into its upright position.  Your drink and your tablet or mobile phone will be held securely by the Airhook, and you can adjust the angle of the holder for reclined seats or to find your most comfortable viewing angle.  It supports phones and tablets up to 7.5″ tall.   Having the device closer to eye level means less neck and back strain while you watch videos or read during your flight, and it keeps the device safely away from children who are watching videos.
Airhook is a current Kickstarter project.  The funding period ends 
Some of our links in posts like this one are affiliate links, which means that we may receive a small commission on purchases at no cost to you.