We use affiliate links. If you buy something through the links on this page, we may earn a commission at no cost to you. Learn more.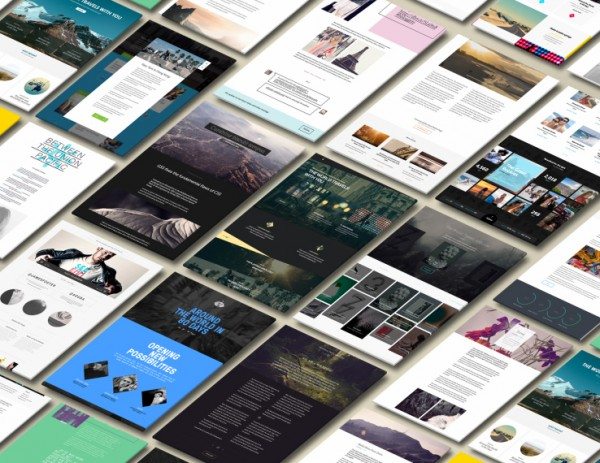 In San Francisco, CA, a small startup called The Grid (www.thegrid.io), is getting ready to radically change the future of Web design with their proprietary artificial intelligence platform.  This AI platform promises users freedom from templates and other drag and drop Web site development tools, and instead suggests that using their platform, your Web site will develop itself, based on the content, media and social media elements that you put into it.
Instead of using templates, the user decides what the purpose of the Web site is to be (i.e., e-commerce, gain followers, crowdfunding, event registration, post views, etc.).  Then when content is added, whether it is text, images, or videos, the Grid, using complex algorithms, builds the site automatically, including understanding when it notes a face and automatically crops it.  As you continue to add more content, The Grid adapts the site to display the new content in the most intuitive manner.  Adding news feeds from external Web sites can be automated so you always have fresh content.
The company first announced their new platform in October 2014, but as they get close to rolling out their beta testing and move from the pre-order stage to general availability, I thought that now would be a good time to let our readers get in on the ground floor before the rates go up.  The company is still accepting "Founding Members" who pre-pay their annual fee of $96.00 ($8.00 per month).  Once the system goes live to the general public (estimated to be in the Fall 2015), the annual fee will go up to $299.00 ($25.00 per month).  Those that sign up as a Founding Member can lock in their $8.00 a month fee for life.  For each Founding Member, you can create up to seven different Web sites, and you will receive a physical NFC token, that will let you share your Web site with others easily.  While the company has not announced when the window to become a Founding Member will close, but I expect that as the rollout gets closer, that window will close.
As a personal disclaimer, I myself, was so excited about this new platform, that I became a Founding Member yesterday.