We use affiliate links. If you buy something through the links on this page, we may earn a commission at no cost to you. Learn more.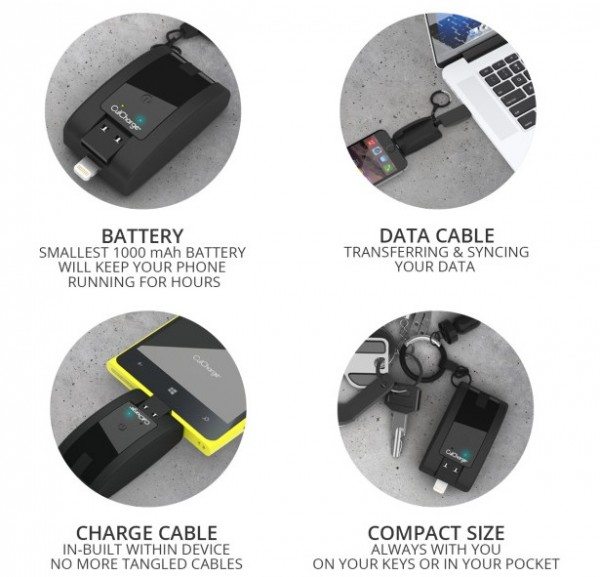 One of the biggest issues a gadget enthusiast faces on a daily basis is battery life. As our devices capabilities increase, so too does their power consumption. One of the more common solutions to this problem is to purchase a power bank. I myself own a few power banks; however, I never remember to bring them along with me when I need them. The CulCharge power bank hopes to solve that problem by creating a device small enough to fit on a keychain.
The CulCharge power bank manages to pack a 1000 mAh battery into a 2 inch by 1 inch body. Of course, a 1000 mAh battery won't completely recharge your phone, but it should provide enough juice to get you home. Additionally, the CulCharge also functions as a transfer cable to move files between your mobile devices and your computer.
The CulCharge is an IndiGoGo project that can be purchased starting at $22. It will be available with a microUSB or Lightening connector and is estimated to ship in December of this year if funded.