We use affiliate links. If you buy something through the links on this page, we may earn a commission at no cost to you. Learn more.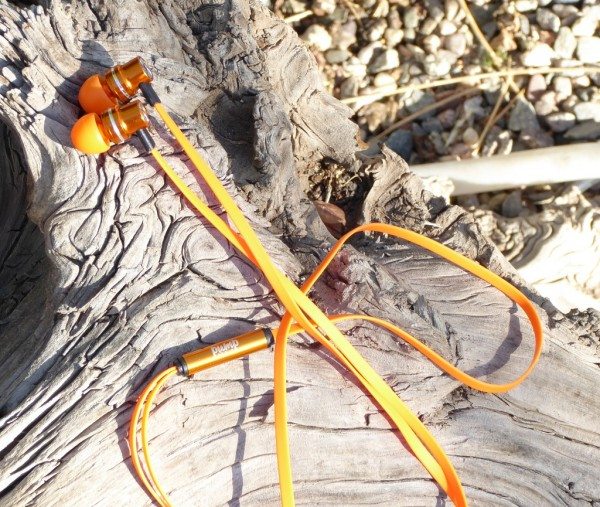 In today's high-end earphone market everyone tries to have a hook or a gimmick to compete against the perceived king of the hill in headphones and earphones. Pump Audio, a UK company and a fairly new comer to the high-end earphone market, decided to take the market's front-runner head on by comparing their earphones to earphones made by Beats (now owned by Apple). Surprisingly, in Pump Audio's limited blind testing, 74% of the testers liked the Pump Audio earphones more than the Beats. That alone is enough for me to want to try them out, and they were kind enough to send me a pair to do so.
Note: Images can be clicked to view a larger size.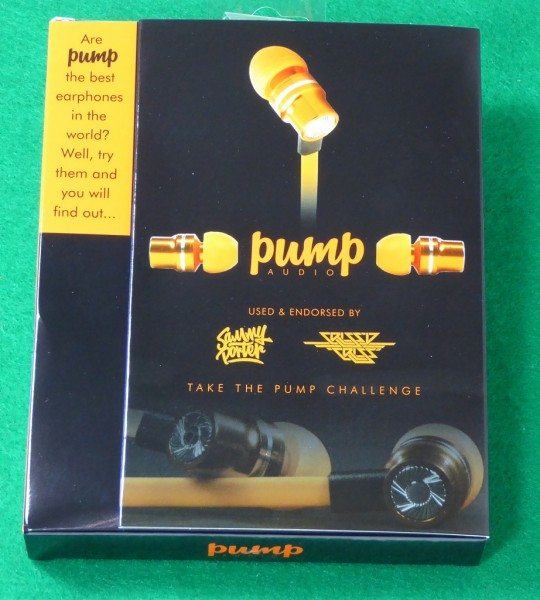 Now to be fair here, I will say the test only consisted of 50 users. The Beats earphone tested against were the Beats tour version of the earphones. The Pump Audio earphones have the following specs as listed by their website:
Frequency Range: 16 hz – 24000 hz
Sensitivity: 102 dB (+/- 3dB)
Impedance: 18 ohms
Complete Noise Isolation
Specially tuned earbuds for small or regular/large ear canals
Specially Custom Tuned Drivers
Weight: <15g
3.5mm Gold Connector Jack
In Line Microphone
Water Resistant
Aluminium Casing
5 Year PUMP Full Replacement Warranty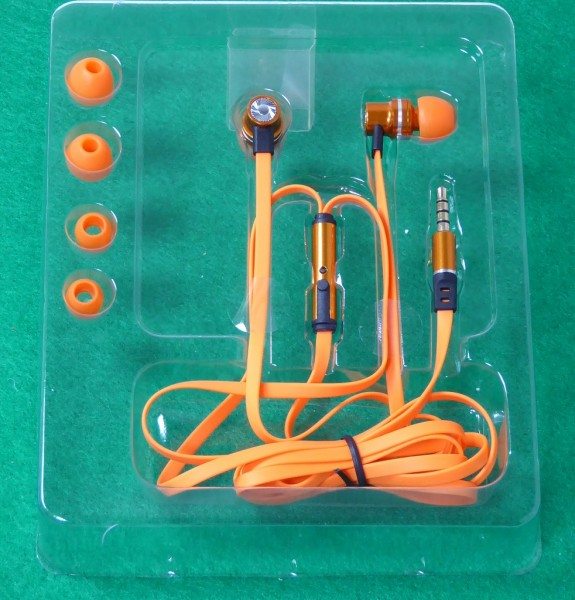 As you can see from the image above, the earphones came in a simple package which included a set of Pump Audio earphones and two additional sets of silicone speakers covers in different sizes for a custom ear fit. What you will not see here are any user instructions. Although earphone use should be pretty straight forward, these earphones like their competitors do have an inline mic and a button to pause, play, skip track, go back a track. The trick here is knowing the combination of button presses for each feature.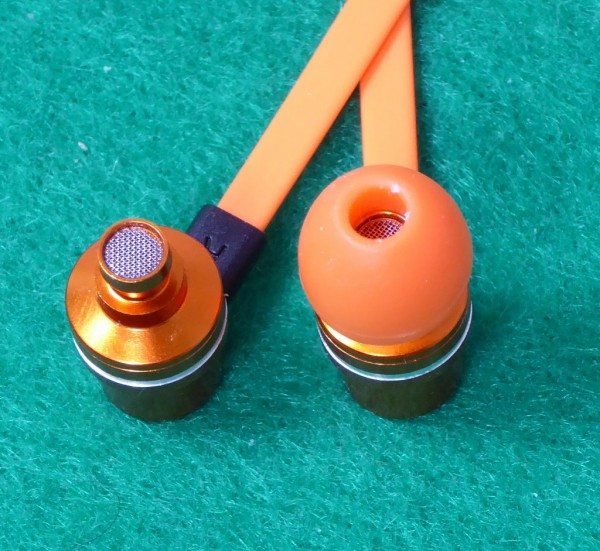 The key to any listening device is the speakers and how they sound. As you see in the photo above, the Pump Audio earphones have a large speaker opening that allow for maximum sound and bass. The orange aluminum housing and orange covers give these earphones a unique look.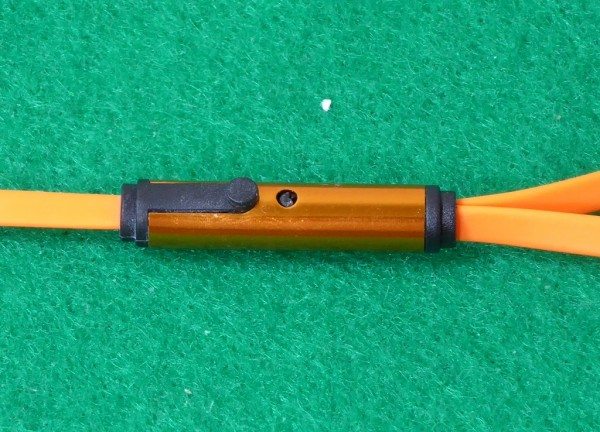 As stated before, these earphones have a built-in mic to allow you to take calls while wearing them. The mic unit also has a button that allows you to pause, play and switch tracks as well as answer incoming calls. The mic also has the Pump logo on it.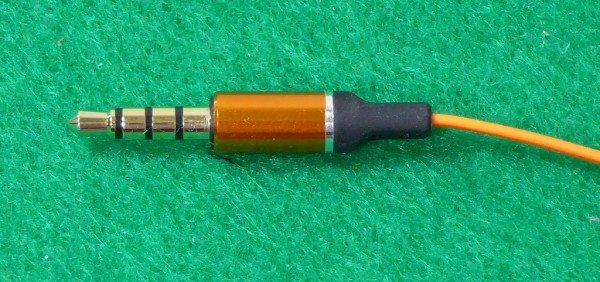 The Pump Audio earphones have a standard 3.5mm jack that will fit into most phones and portable audio devices. The housing for the jack is made of aluminum, a nice touch for durability.

These earphones have an approximately 50″ flat cord. Flat cords are a good choice to help keep your cord from tangling. The cord is a nice orange color, the same as the rest of the earphones.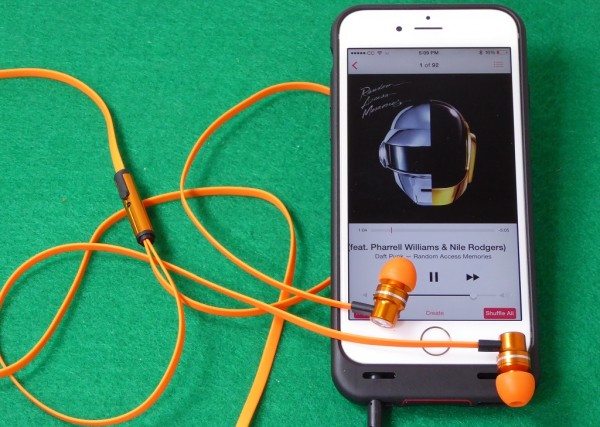 All the technical stuff above is great, but what you really want to know is how they sound. Let me preface everything by saying that I may not be the true target user for these earphones as I am older and have a lot of music that is not really recorded to today's standards. All that being said, I do like the Pump Audio earphones. I usually don't tend to be a bass boosted headphone/earphone fan, but for a lot of my current music selections these earphones rock. One of the first things you may notice when listening to these earphones is that they are loud, amp up to 11 loud. The fact that even when these earphones are pumping up to the high volumes they sound clear and do not distort. The bass boost on the headphones, although heavy, do not overpower the mids and highs although you can tell it is at the forefront of the music. Now for some downsides with these earphones, they do not always play well with older 60s and 70s era rock. When playing some Rolling Stones and Cream the bass could at times be muddy, but for other bands like Pink Floyd, and the Eagles the sound was fine. That is not a knock against the Pump Audio earphones it is just the fact that these earphones are made more for today's modern produced music opposed to some rough productions of the 60s and 70s. This is not an issue for me because I don't think I am necessarily Pump Audios target demographic being in my late 40s, I would think they are shooting for the 30 and under crowd whose music tends to fit in with the way these earphones are designed.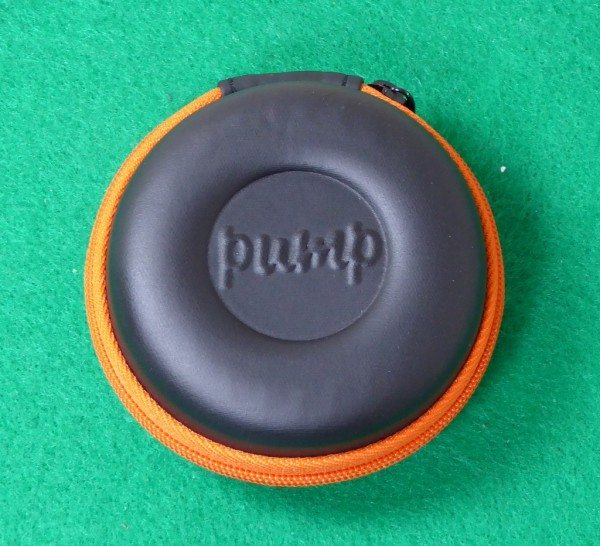 Along with my Pump Audio earphones I was sent a nice case to carry them in. The case was not boxed with the earphones. I read some early reviews and information before I received these earphones and noted that some folks complained that the case was not included. I contacted the folks at Pump Audio and they told me that not only will the new packaging include the case, but also three sets of foam speaker covers along with the silicon ones.
So, what's my bottom line here? To my surprise, I actually like the Pump Audio earphones a lot. Although, I have stated in this review and others that I am not a bass boosted headphone/earphone lover I do think they have their place. For all my current music they sound great, and for most of my older music they work well. As for the comparison between Pump Audio and Beats I will have to take Pump Audios word for it. I did try to find some Beats Tour earphones to test against, but I was unsuccessful. As for pricing, the Pump Audio earphones I tested will run you approximately $151.34  (depending on the exchange rate of the British Pound) from their website. The price is not necessarily out of line with the competition they are going against, but may be on the high side for a brand that is not yet a household name. If you are looking for a good set of bass boosted earphones you may want to test drive a set of Pump Audio earphone.
Updates 08/04/15
Although these are not my main headphones for travel, I have found they are great for gaming on my Xbox One. They provide great sound and the mic picks up well enough that everyone can hear me clearly in game.
Source: The sample for this review was provided by Pump Audio.
Product Information
Price:
$151.34
Manufacturer:
Pump Audio
Retailer:
Pump Audio
Pros:

Solid feeling and sounding
Customizable fit
Flat anti tangle cord

Cons:

Bass can be a little much for older music selections (60's, 70's era rock)