We use affiliate links. If you buy something through the links on this page, we may earn a commission at no cost to you. Learn more.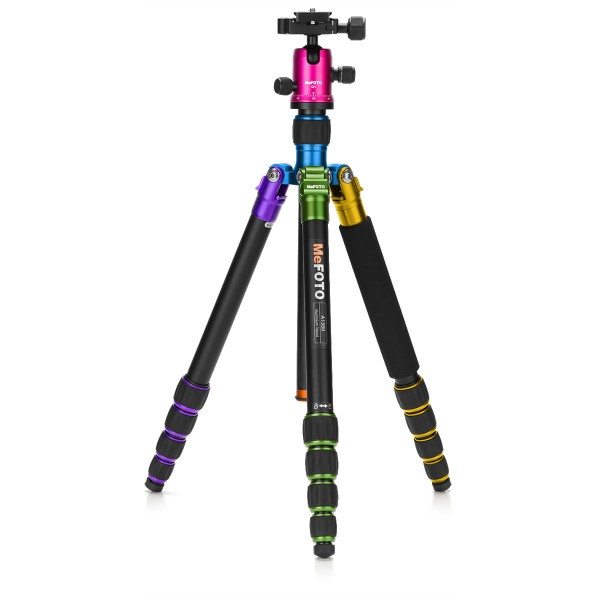 If you've ever wanted a rainbow colored tripod, your dreams have come true because MeFOTO has just announced the launch of their customized color-based tripod: the BYOT. BYOT stands for build your own tripod service for MeFOTO's RoadTrip model travel tripod for on-the-go photographers. Now, photographers can choose from 12 colors for each component to design a unique tripod that reflects their individual style and favorite color combination.
"We want to make the gear that photographers use easy, intuitive, and fun." says Brian Hynes, MeFOTO Brand Manager. "Our goal is to give people creative freedom when it comes to the photo gear they rely on."
The RoadTrip tripod is 15.4″ when folded, 61.6″ when extended and weighs 3.6 lb, but can support up to 17.6 lb. It features a 360-degree panning head,  an integrated bubble level and the ability to quickly convert into a monopod. This tripod is perfect for point & shoot cameras as well as mirrorless, micro 4/3 and DSLR cameras with larger lenses.
The new MeFOTO BYOT is available now and starts at $249 (which includes free shipping in the US). Yes, it's pricey, but hey, you can celebrate LGBT pride month with one of these tripods. Who else can say that? 🙂