We use affiliate links. If you buy something through the links on this page, we may earn a commission at no cost to you. Learn more.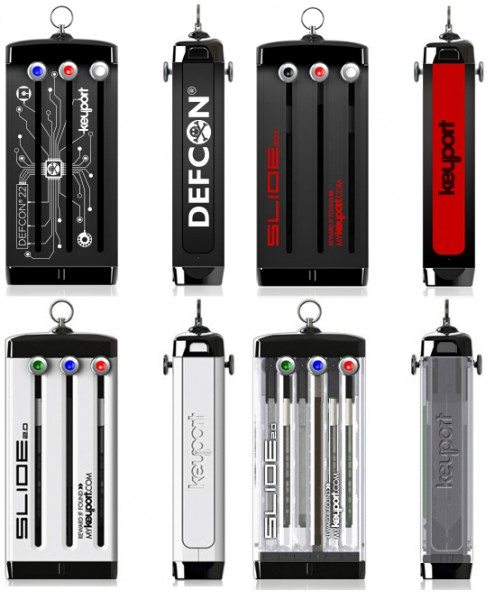 I absolutely love my Keyport keychain, and I know my husband loves his just as much.  It's incredibly nice to have up to six keys and keychain tools (like an LED flashlight, pen, flash drive, bottle opener, or even an insert to hold his VIP customer card numbers)  in one compact little case about the size of a pack of TicTac mints.  I carry my keys in my bag, but my husband has mentioned that not having keys digging into his leg as he sits is a bonus of  using the Keyport keychain alternative.  If your father could benefit from having his bulky keychain compacted, consider giving him a Keyport keychain alternative for Father's Day this year.  There are lots of Slide colors that should please any Dad – black, white, black/red, translucent, a special DefCon design, and even black/pink if that's what Dad wants.
Keyport is offering a 40% discount on the purchase of any Slide 2.0.  While you're there, you can order the keys for Dad, or you can purchase a gift certificate which he can use to order his own key slides and accessories.  The discount is good for Slide 2.0 purchases until 6/15/15; just use the code 40OFFSLIDE when ordering.
Read Julie's review of the Keyport Slide 2.0 to learn more about this little keychain powerhouse.  You'll probably want to get one for yourself while you're shopping for Dad.