We use affiliate links. If you buy something through the links on this page, we may earn a commission at no cost to you. Learn more.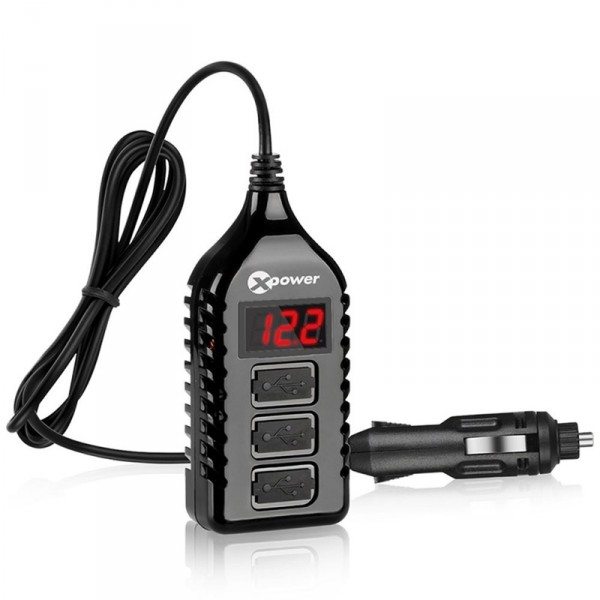 You can't have too many USB charging outlets when traveling, I say.  Today we look at the XPower E1, a rather unique take on the 12V to USB accessory with 3 ports, a built-in voltage display and a long power cord.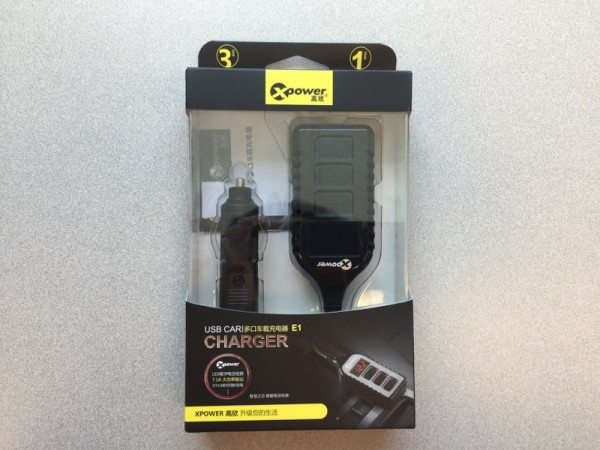 Published Specifications:
Input:  DC12V/24 V
Max Output current:  7.1 A
Blue USB port output current:  2.1 A /2.A-3.5A
Black USB port Output current:  1.5A
Length of power line:  1.5m/5ft
Range of battery voltage monitoring:  DC 3-30V
Size:  1.7*0.94*3.7 inch
Weight:  80 g/2.8oz
Material:  German Fireproof PC
(Note:  I'm pretty sure that last bit probably means it's a heat-resistant polycarbonate plastic).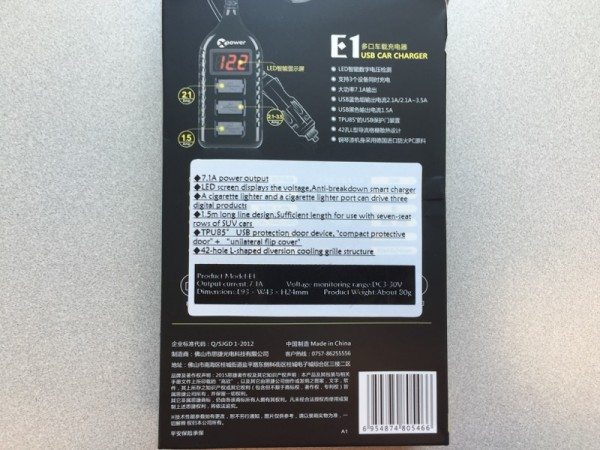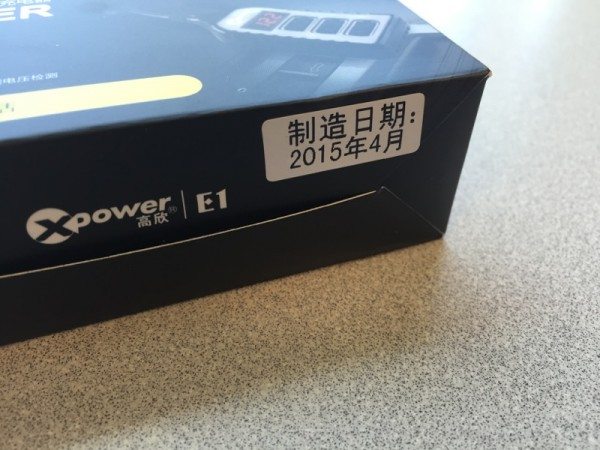 Most of the packaging is in Chinese.  (Date of manufacture:  April 2015.)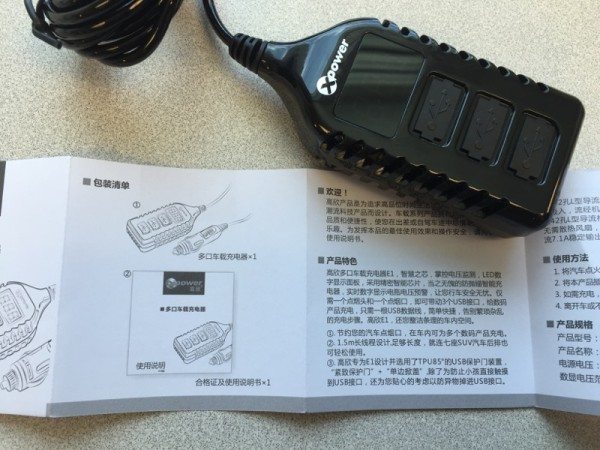 The included documentation is, again, all in Chinese.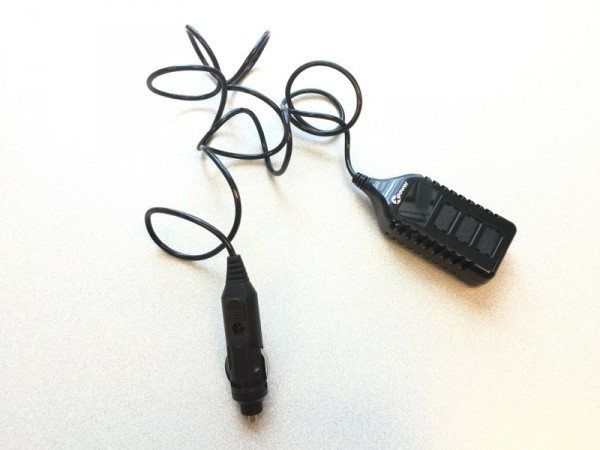 The long cable tends to coil up naturally, due to packaging.  It flattened out a bit over time.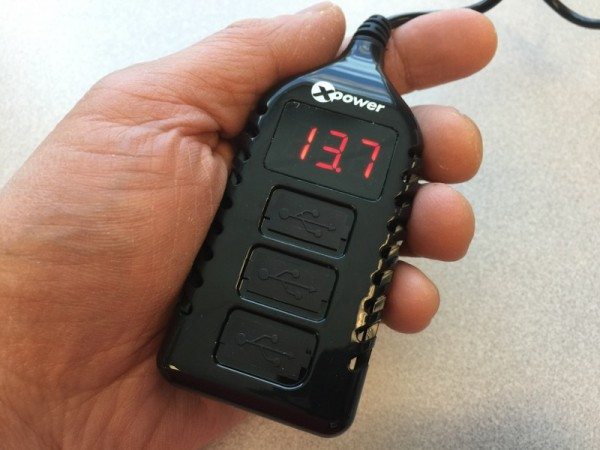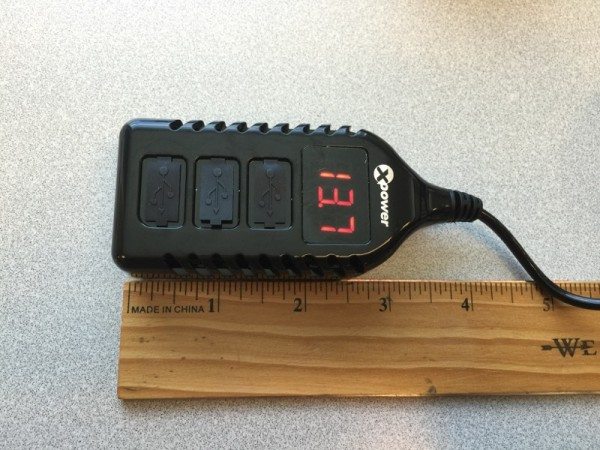 The XPower E1 body officially measures about 1.7 x 0.94 x 3.7 inches.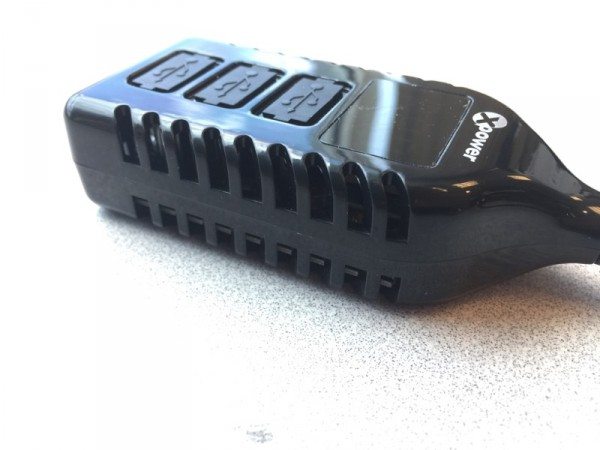 There are many vents on the sides of the E1.  I would keep this away from liquids.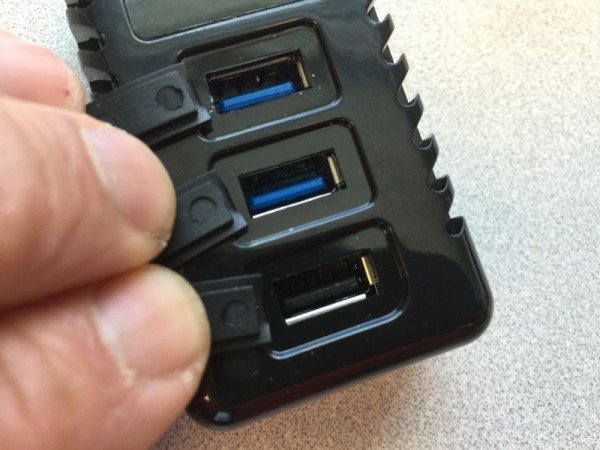 Under the flaps you'll find three USB ports.  Two are blue (2.1 A /2.A-3.5A ) and one black (1.5A).  There are no markings indicating the differences, so you'll have to go by color.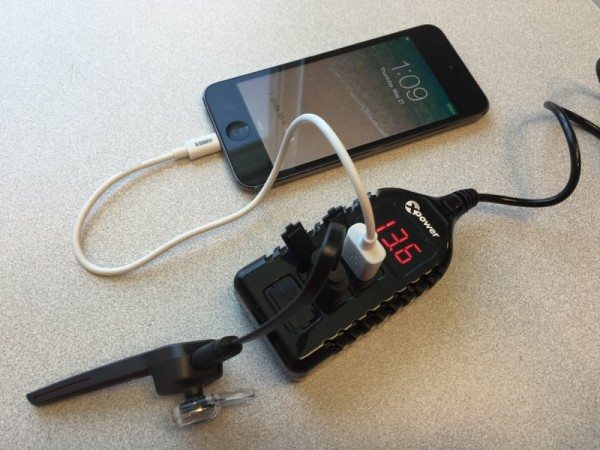 Once you plug in to a DC power source, the supply voltage is shown on the red LED screen.  The display is clear and easy to read and shows voltage down to the tenth of a volt.  Again, this shows the supply voltage – not the voltage or current being supplied to your individual USB devices.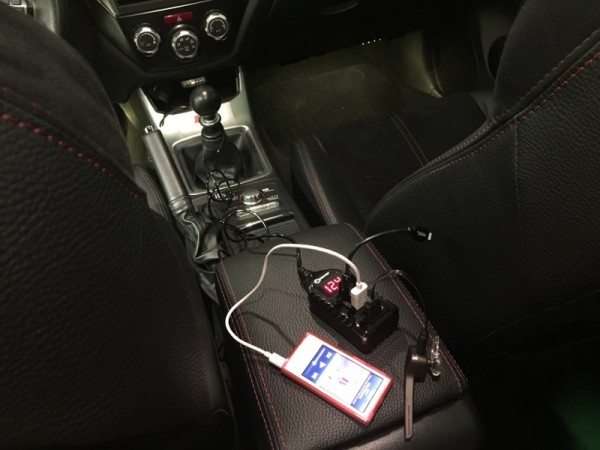 The long, 1.5 meter cord is ideal if you want to give your rear seat passengers some much needed juice for their gadgets.  Here's the XPower E1 resting on my center arm rest.
Putting this in my car made me realize:  That power cord is really, really long in my little wagon.  1.5 meters doesn't sound long, but it's long enough to reach the 3rd row of your SUV or minivan, I'm sure.
The XPower E1 is going to prove pretty popular the next time I go on a road trip and I have power-hungry, iPod/tablet toting passengers in the back with their thirsty gadgets.
Source: The sample for this review was provided by Kedsum. Please visit Amazon for purchasing info.
Product Information
Price:
$14.99
Manufacturer:
XPower
Retailer:
Amazon
Requirements:
Pros:

Three USB ports
Long cable
LED voltage display

Cons:

Documentation mostly in Chinese
USB current rating not labeled, other than blue or black