We use affiliate links. If you buy something through the links on this page, we may earn a commission at no cost to you. Learn more.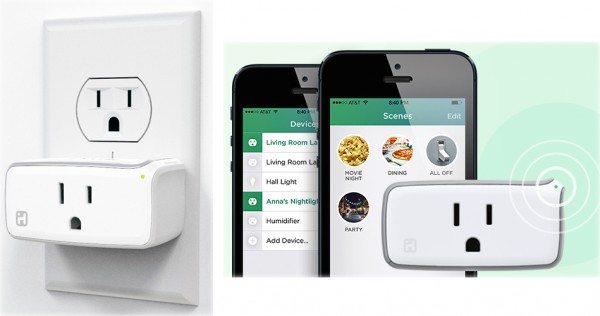 Apple's HomeKit is expected soon, and HomeKit-compatible devices are hitting the market in anticipation of this.  iHome has just announced their iHome iSP5 SmartPlug, its first entry in a planned series of products from the new iHome Control line of smart home accessories.  The SmartPlug is a WiFi-connected smart power outlet that lets you control a lamp, fan, or other device using Siri or the iHome Control app on their iOS device running iOS 8.1 or later.  The plug's slim design leaves one socket free, or it allows you to plug in two SmartPlugs on the same wall outlet.  The iHome Control app allows you to group several SmartPlugs into custom "scenes" that control multiple devices simultaneously.  You can also schedule SmartPlugs to automate your home, and you can control your devices remotely using the app.
Although the iHome SmartPlug is compatible with Apple's HomeKit, Android users should expect an app in the future.  The iHome iSP5 SmartPlug will be available to pre-order for $39.99 beginning June 15; it will be available in other retail outlets beginning in late June-July.  Go to iHome to learn more.