We use affiliate links. If you buy something through the links on this page, we may earn a commission at no cost to you. Learn more.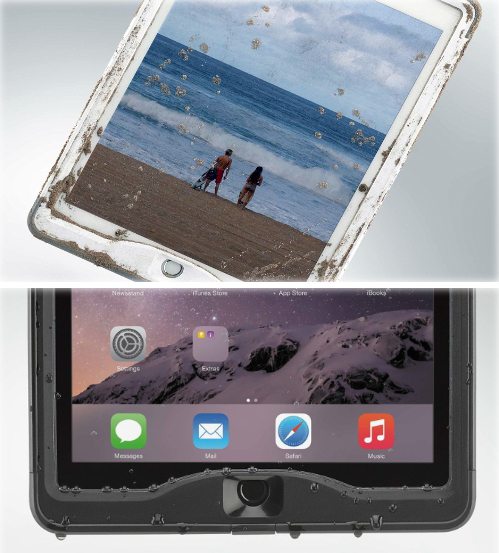 If you live with your iPad Air 2 constantly by your side or in your hands, you know that the world is full of dangers for expensive electronic devices.  The LifeProof NUUD case for the iPad Air 2 will help you keep your device safe, no matter what conditions you encounter.  LifeProof President and CEO Pete Lindgren says:  "LifeProof NUUD provides some of the most advanced protection in the industry for iPad Air 2, including screenless technology that allows you to directly touch its Retina display so that there's never any doubt you're getting the best possible experience, wherever your adventures take you."
The NUUD case is designed to protect against water, dirt, and falls.  Because screen covers can sometimes interfere with using a touchscreen, the NUUD case is designed with watertight gaskets that seal to the glass;  you'll be able to interact with the touchscreen directly while still protecting the iPad Air 2 inside the case from the elements.  "Tailored specifically for iPad Air 2, NUUD performs flawlessly with every port, camera and control, including Touch ID, to keep unlocking iPad Air 2 or using Apple Pay at the touch of a finger. LifeProof NUUD is waterproof to 6.6 feet for one hour and drop proof to 4 feet."  The LifeProof NUUD case for iPad Air 2 is available now in black (a white case is currently out of stock) for $129.99 from LifeProof.