We use affiliate links. If you buy something through the links on this page, we may earn a commission at no cost to you. Learn more.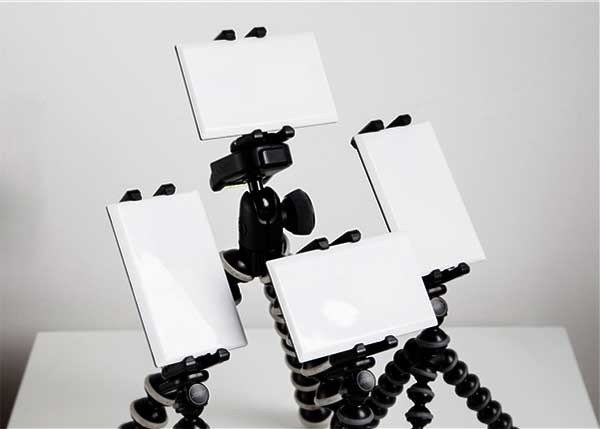 Janet and I have both reported on the Nova Bluetooth LED flash for iPhone and iOS devices (see related links list below). Now version 1.2 of the app that controls the Nova flash has the capability to allow one iPhone to control up to ten Nova flash units.
We wanted to put iPhone owners in the driver's seat so they can create and capture their vision anytime and anywhere by using more than one lighting source," said Jaimie Walnes, Founder of Nova. "iPhone owners can now create outdoor lighting studios whether they're at the top of a skyscraper or out on the street. It will be very exciting to see the creativity that will emerge from using this new capability.
If you're not familiar with the Nova flash, it's a wallet sized LED flash unit that connects via Bluetooth with an iOS device. Using more than one of these flash units allows you to have multiple sources of light in different positions and at different angles to create effects and better lighted images.
To go along with the launch of the new app and multiple Nova support, the 'Mint Nova Studio 4 Pack', is available at novaphotos.com/mint for $177 which is a significant savings over the individual price of $59 each.