We use affiliate links. If you buy something through the links on this page, we may earn a commission at no cost to you. Learn more.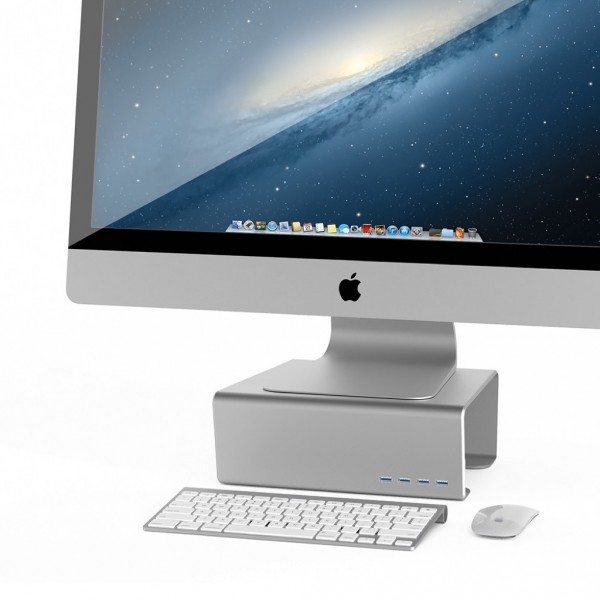 For my home office I use an iMac, which normally sits at the wrong height for my posture since I place my keyboard directly on the same surface as where my iMac stands.  It would be nice to raise it up a bit, and also add a small USB hub since I only have four usb ports built into my machine.  Luckily I had the chance to review the Satechi Aluminum Monitor Stand, which looks like it could help me out, so let's take a look.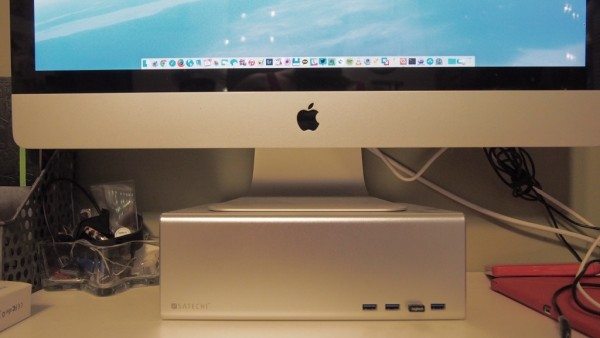 The Satechi Aluminum Monitor Stand is meant to give your monitor or computer a lift, while organizing your desk and giving you four extra USB 3.0 ports.  The dimensions for the stand are 3.75″ in height, 11″ for width in front, 9.5″ for width in the back and 8.75″ for length. It weighs 2 lb 13 oz. It's made of heavy duty aluminum, which held up the 30 pound weight of my 27″ iMac just fine.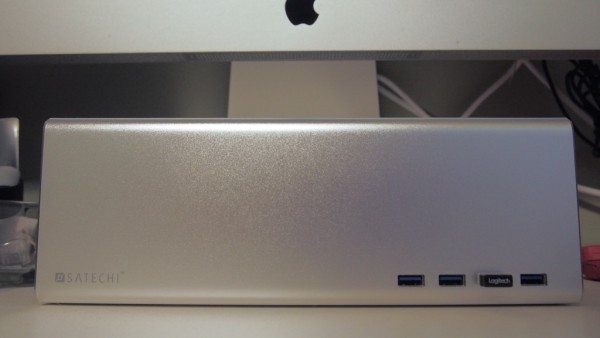 The four USB 3.0 ports are on the front right of the stand.  It's great if you frequently plug in usb drives or charges frequently like I do.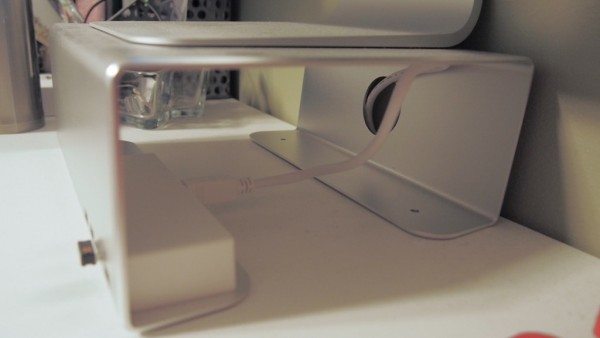 Behind the front panel of the stand, is a 40 inch long USB B to A extension cable that you can plug into your iMac or any PC you decide to lay on top of the stand.  There is an opening for cable management, and plenty of space if you want to store your keyboard inside of the space, or hide a small desktop computer.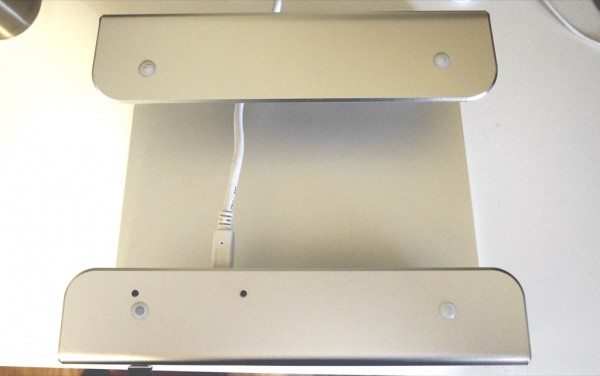 On the bottom of the stand are four rubber feet to protect your desk, and a view of the USB hub.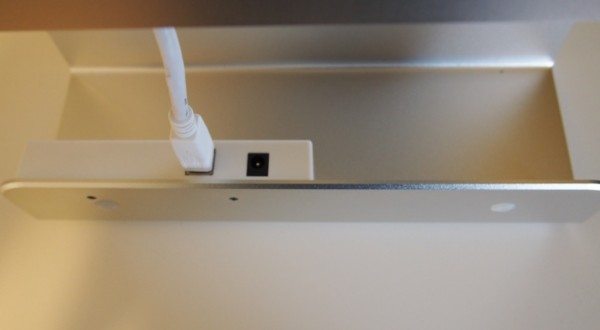 Here's the USB port, with a power port. No extra power plug was included, so I'm not sure if it's meant to be used or not.  I didn't have the right plug to test it out.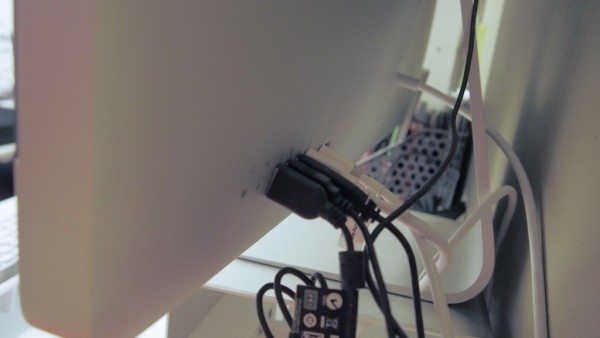 As you can see all my ports are always full, so having the hub in front of the stand was super useful!
I love the look and construction of the stand, which reminds me of Apple's hardware style.  I found that using this definitely helped my posture while typing every day.  It kept the monitor at eye level, and my hands level to my waist for typing.  The USB ports worked well, although I only used it for portable drives and charging my iPhone 6 Plus.  If you need more room and lift for your monitor or iMac, the Satechi Aluminum Stand will definitely give you more space and look great on any desk, so give it a try!
Source: The sample for this review was provided by Satechi. Please visit http://www.satechi.net for more info.
Product Information
Price:
$69.99
Manufacturer:
Satechi
Requirements:

Monitor, iMac, or other computer

Pros:

Solid, heavy construction
beautiful look
USB 3.0 ports

Cons: