We use affiliate links. If you buy something through the links on this page, we may earn a commission at no cost to you. Learn more.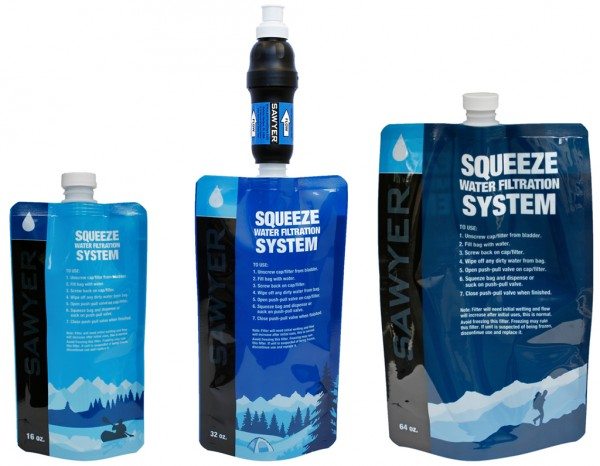 If you camp, hike, or enjoy other outdoor activities, you'll need fresh, safe drinking water, but carrying along enough for your outing can be difficult.  You don't want to risk drinking water from streams and ponds, because you don't know if it's safe.  With the Squeeze Water Filter System, you can have all the drinking water you need when you need it.  The kit contains three lightweight, durable, collapsible, reusable pouches in 16, 32, and 64 ounce sizes.  It also has a Sawyer 0.10 Absolute Micron Hollow Fiber Membrane Screw On/Off Water Filter that you screw on to a pouch after filling it with water.  You just then squeeze the bag to force the water through the filter, making it safe to drink.  You can use the filter system three ways:  squeeze the filtered water into a water bottle or container of your choice; drink directly from the filter using the built-in push closed/pull open cap; or skip the pouches and attach the filter directly onto most threaded water bottles, including 2-liter bottles.  Sawyer guarantees the Squeeze Water Filter System for 1 million gallons – yes, they say million.
The Squeeze Water Filter System is $59.99 directly from Sawyer.  You might want to pick up an extra kit for your emergency preparedness kit, too.